Immunogenomics of Disease: Accelerating to Patient Benefit
5–7 February 2019
Wellcome Genome Campus, UK
Showcaseing recent findings in the field of immunogenomics
Summary
This conference aims to bring together scientists working in molecular immunology, functional genomics and immune-mediated disease genetics to showcase recent findings in the field of immunogenomics. It will also explore ways to implement the genetic discoveries to benefit patient health.
Our understanding of immune cell function has highly benefited from advances in next generation sequencing and the genetic characterisation of immune cells has become a powerful tool to understand adaptive and innate immunity. Genetic variants in host immune cells and cancer cells are being identified that prove pivotal in the elucidation of the susceptibility to various immune diseases and to the development of personalised treatment. To accelerate the translation of these discoveries into the clinic, we urgently need to improve our understanding of the molecular consequences of disease-associated variants, immunological processes and drug target discovery.
This year's meeting will highlight the importance of high quality genomic data in understanding the cellular consequences of genetic variation in the innate and adaptive immune system. The meeting will focus on novel high-throughput approaches as well as recent findings from immune repertoire sequencing and population genetics studies. It will also emphasise the translation of genetic information into clinical routine to aid patient benefit.
Programme
The conference will start at approximately 13.00 on Tuesday, 5 February and close at approximately 14.00 on Thursday, 7 February 2019.
Topics will include
High-throughput approaches to understanding immune cell function
Cellular resolution of complex diseases
Immune-repertoire sequencing as a tool to understand adaptive immunity
The population genetics of the immune-system
Immunophenomics
From genetic discovery to patient benefit
Organisers and speakers
Scientific programme committee
Keynote speakers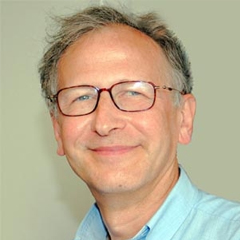 Alain Fischer
College de France, Imagine Institute, France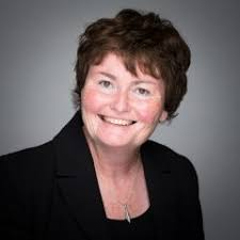 Fiona Powrie
University of Oxford, UK
Confirmed Speakers
Jeff Barrett – Genomics plc, UK
Petter Brodin – Karolinska Institute, Sweden
Anita Burgun – APHP, France
Marina Cavazzana – Hôpital Necker, Enfants malades, France
Judy Cho – Icahn School of Medicine at Mount Sinai, USA
Betty Diamond – The Feinstein Institute for Medical Research, USA
Christopher Goodnow – Garvan Institute, Australia
Sophie Hambleton – Newcastle University, UK
Monika Kowalczyk – Celsius Therapeutics, USA
Kasper Lage – Massachusetts General Hospital, USA
Velislava Petrova – Wellcome Sanger Institute, UK
Peter Robinson – The Jackson Laboratory, USA
Rahul Roychoudhuri – Babraham Institute, UK
Ludvig Sollid – Oslo University Hospital, Norway
Derya Unutmaz – The Jackson Laboratory, USA
Chloé Villani – Massachusetts General Hospital, USA
Scientific Conferences Team
Nicole Schatlowski, Scientific Programme Officer
Zoey Willard, Conference & Events Organiser
How to apply
Early bird
(until 6 November)
Standard rate
(after 6 November)
Student
No accommodation
£157
£257
Student
On-site twin accommodation
£262
£362
Student
On-site single accommodation
£327
£427
Academic
No accommodation
£257
£357
Academic
On-site twin accommodation
£362
£462
Academic
On-site single accommodation
£427
£527
Commercial
No accommodation
£357
£457
Commercial
On-site twin accommodation
£462
£562
Commercial
On-site single accommodation
£527
£627
The registration fee includes entrance to the lectures and poster sessions, an abstract book, meals (lunch and dinner) and refreshments during the conference. Breakfast will be provided for delegates who have booked accommodation.
Accommodation
Accommodation is provided for the nights of 5 and 6 February 2019. Please note: there is limited onsite accommodation and this will be allocated on a first-come, first-served basis. Therefore, early registration is recommended.
If you wish to book onsite accommodation either side of the conference dates, please contact the Conference Centre directly.
Travel visas
Contact the conference organiser if you require a letter to support a travel visa application. Please note: letters will only be provided to confirmed registrants.
Non-European Economic Area or Swiss nationals may be required to have a visa to enter the UK.
Early application is strongly advised, as this process can take 6-8 weeks or longer.
Please visit the following websites for further information:
---
Accommodation services phishing scam – please be vigilant. More information.
Cost
A limited number of registration bursaries are available for PhD students to attend this conference (up to 50% of the standard registration fee) from Wellcome Genome Campus Scientific Conferences.
To apply, please contact the conference organiser. You will be sent a unique registration link which will hold your place, without taking payment, until you have been notified of the outcome of your application.
The following documents will need to be provided as part of the bursary application:
Abstract (to be submitted via the portal during the registration process)
CV
A justification letter (explain how you will benefit from attending the conference)
A supporting letter from supervisor stating financial need
If you have already registered for the conference you are still welcome to apply for a bursary, please contact the conference organiser.
Bursary deadline: 20 November 2018
Additional funding opportunities
Visit our support page for additional financial support currently available.
Abstracts
We welcome abstracts from all areas relevant to the main themes of the meeting, for both oral and poster presentations. Several oral presentations will be chosen from the abstracts submitted.
Abstracts will only be considered from registered delegates. Please use our online abstract submission system and follow the instructions given to ensure your abstract is submitted correctly. All abstracts must be submitted by the deadline. If you are intending to submit more than one abstract, please contact the conference organiser prior to registration.
The scientific programme committee will assess your abstract after the deadline has passed and you will be notified whether you have been selected for an oral or poster presentation.
Poster boards onsite will accommodate 118 cm high by 84 cm wide (A0- portrait) of printed material. Accepted abstracts will appear in the conference programme book and poster boards will be allocated at the conference.
Abstract submission still open for posters (deadline 2 January 2019)

Download abstract guidelines (79 KB)
Keynote lecture videos from 2017 meeting
Genes to clinic in autoimmune diabetes
Keynote lecture by John Todd (University of Oxford, UK) at Immunogenomics of Disease: Accelerating to Patient Benefit 2017.
Genomic approaches to solving primary immune disorders
Keynote lecture by Michael Lenardo (National Institutes of Health, USA) at Immunogenomics of Disease: Accelerating to Patient Benefit 2017.
Back to top