Treasa Creavin
Scientific Programme Manager
Treasa's main role is to develop the scientific conference programme and discussion-based courses. She is the scientific lead on a portfolio of courses and conferences and manages the online courses programme. Her role also includes marketing events and securing commercial sponsorship. Prior to joining the programme in 2010, she was the Editor of Trends in Genetics and the Reviews Editor of Genome Biology. Treasa obtained her PhD in genetics from University College London and was a postdoctoral researcher at UCL Medical School and at AIST in Japan.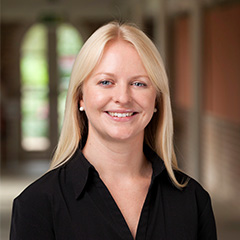 Laura Wyatt
Conference and Events Manager
Laura has worked with the conferences team since August 2007, after graduating with a BA Hons degree in Event Management. Laura is responsible for the logistical organisation of up to 10 conferences, retreats, summer schools and workshops per year. In January 2015 Laura was appointed the conference and events manager.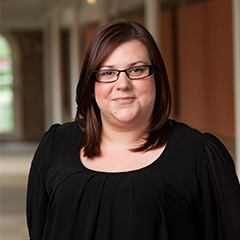 Jemma Hume
Conference and Events Organiser
Jemma has been a conference and events organiser since 2007. She is responsible for the logistical organisation of up to 10 events per year. Before joining the scientific conference team, she was the head receptionist at the Conference Centre at the Genome Campus.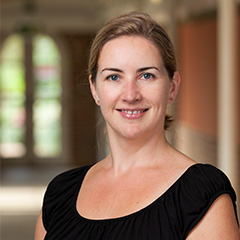 Lucy Criddle
Conference and Events Organiser
Lucy graduated from the University of Wolverhampton, with a degree in Hospitality Management. During her studies she spent one year working in Lapland with the Finnish Tourist Association. She previously worked at Cambridge University in the conference sales team, and has been working within the conferences team for the past 15 years as a conference and events organiser.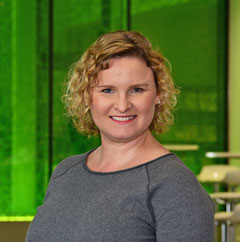 Zoey Willard
Conference and Events Organiser
Zoey has worked in event management since 1996 organising events in pharmaceutical, technology, finance, tobacco and economic development areas within large corporates, agencies and the public sector. Zoey has led more than 300 event projects in over 20 countries around the globe. She has a BA Hons degree in Geography from Royal Holloway, University of London.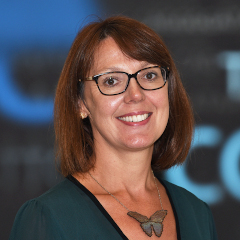 Sarah Heatherson
Conference and Events Administrator
Sarah has an extensive administrative background both within the private and public sectors.  She previously worked at Bank of America's London Office for 10 years as Personal Assistant within the Technology Department. Prior to joining us she worked for NHS Mental Health Services as a Medical Secretary. She is responsible for managing the administration within the team.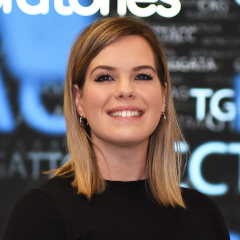 Amanda Fletcher
Conference & Events Organiser
Amanda graduated from Bournemouth University with a degree in Event Management and has since worked for a number of event agencies, managing a range of conferences and events across the globe for corporate as well as pharmaceutical clients. Amanda has also coordinated a number of successful events whilst working in hotels and a large UK conference venue.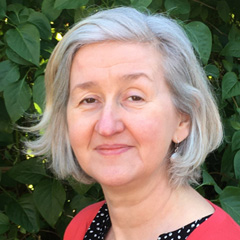 Jane Murphy
Scientific Programme Officer
Jane manages scientific aspects of conferences and discussion-based courses, in addition to developing ideas to expand the programme portfolio. She has a broad scientific background – her a PhD focussed on vaccine development and she then worked on immunology as a Postdoctoral Fellow at Harvard Medical School. Jane has since taught practical bacteriology at the University of Cambridge, where she also carried out research in virology and human genetics.
Nagehan Bahadir
Scientific Programme Officer
Nagehan joined the team in 2021 to contribute to developing scientific conferences and discussion-based courses. Prior to this, she worked at the Scientific and Technological Research Council of Turkey and Veterinary Medicines Directorate, UK as a scientific coordinator. She has played a significant role in managing and organising various scientific events, such as science festivals and competitions since 2010. Nagehan holds a PhD in molecular biology and genetics from Gazi University, Turkey.
Darren Hughes
Scientific Programme Manager
Darren joined the team in 2005 after returning from the US, where he worked first in research before moving into science communication. Prior to this, his research focused on fetomaternal immune disorders and he obtained a PhD in molecular immunohaematology from the University of Cambridge in 2002. Darren oversees the operational side of many of the UK and overseas courses as well as developing and marketing the courses programme.
Yvonne Thornton
Courses Event Manager
Yvonne has worked as an administrator within team since 2004. She is the first point of contact for all applicants to the virtual and campus-based courses. She ensures that all arrangements are in place to enable the smooth running of the courses (including arranging catering, accommodation, and transport for delegates and instructors). Yvonne has a background in accounts; previously she spent 4 years working with the Wellcome Trust accounts department on Campus.
Julie Ormond
Laboratory Manager
Julie is the Laboratory Manager, a role she has held since 2000. Her key responsibilities are providing technical assistance for all lab courses, purchasing reagents and equipment, organising the laboratory set-up for each course and overseeing health and safety. She also plays a major role in co-ordinating and organising the overseas laboratory-based courses. Previously she spent 20 years doing research in the agrochemical industry.
Nicola Stevens
Courses Event Organiser
Nicola has been an Administrative Assistant since 2007. She has previously worked in the audit and risk management department of a large NHS Trust and prior to that worked in the banking industry for 13 years.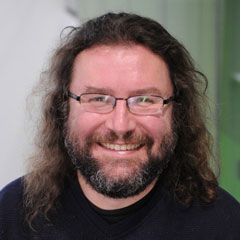 Martin Aslett
IT Manager
Martin joined the courses team as IT manager in March 2016. Prior to this, Martin worked in the Pathogen Informatics team at the Wellcome Trust Sanger Institute for 14 years, providing software support for both internal and external users. He has a BSc (Hons) degree in Zoology from Leeds University and an MSc in Biological Computation from York University.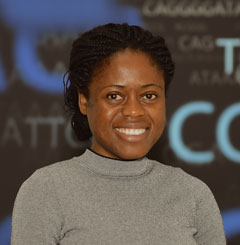 Alice Matimba
Overseas Courses Manager
Alice's role is to coordinate and expand the programme of overseas courses and to develop links with networks and centres in LMICs. Alice graduated with her PhD in Human Genetics from the University of Cape Town, South Africa. Thereafter, she pursued a pharmacogenomics postdoctoral research fellowship at the Mayo Clinic in USA before joining the University of Zimbabwe College of Health Sciences in 2012, where she focused on health education and research in non-communicable diseases, pharmacology, genomics and ethics.
Mark Sheppard
Assistant IT Manager
Prior to joining the courses team, Mark worked in a variety of research, laboratory management/ project management roles, primarily in the fields of biomedical science, developmental science and pathogen research. This experience was gained Addenbrooke's NHS Trust/ Guy's and St Thomas' NHS Foundation Trust and Cambridge University. Mark also has a strong background in IT Systems and Networking and is interested in coding.
Dusanka Nikolic
Senior Education Developer
Dusanka joined the online courses team in the role of Senior Education Developer.  She focuses on the design and development of online courses and the associated online education and training programme, within the current online programme, working collaboratively with internal and external stakeholders, such as the scientific developers and educators, and our online Partner, FutureLearn.  Dusanka has MSc in Computer Science from Imperial College London. She worked in software development and taught in Higher Education.  She has an MA in Education from the Institute of Education, University College London, where she also worked on application of ICT in education.
Jacqui Brown
Assistant Laboratory Manager
I gained a Bsc (Hons) in Applied Biology at University of East London. I have worked at Guy's Hospital and Murex Diagnostics before joining the Sanger Centre in 1998, working on various projects, in different teams. Prior to my current role I worked in the Bespoke Team in DNA pipelines.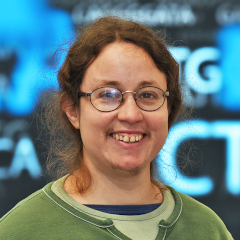 Rachel Berkson
Education Manager
Rachel is Education Manager for the online courses programme, focusing on the partnership with FutureLearn. She joined the team in 2019. Rachel has broad experience building communities to promote education. Most recently, she worked on an Office for Students project at Anglia Ruskin University, to address disparities in higher education through promoting Active Collaborative Learning. Rachel holds a PhD in Molecular Oncology from Dundee University, and researched cancer cell fate genetics at the Karolinska Institute in Sweden and Keele University in the UK. She is a Senior Fellow of the Higher Education Academy.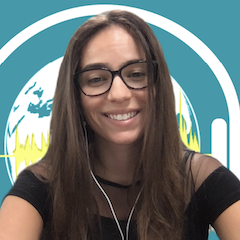 Isabela Malta
Assistant Overseas Courses Manager
Isabela has a biomedical science background. She worked at the microbiology laboratory of the Oxford University Hospitals, for the NHS, prior to completing her MPhil at the Biochemistry department of the University of Cambridge. Her research focused on gene regulation in a gram-negative pathogen. Isabela joined the team to help coordinate the Overseas Courses. The courses focus on building capacity in scientists from Latin America, Asia and Africa, providing them with scientific and personal skills, and the creation of self-sustaining regional networks. Being originally from Brazil, Isabela strongly believes that by empowering LMIC's scientists with the skillset needed for R&D, we accelerate progress in the global south.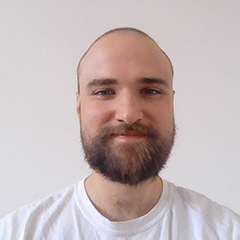 Aaron Dean
Lab Assistant
Prior to joining the courses team as lab assistant Aaron spent 3 and a half years working as an MLA at Broomfield Hospital's microbiology department. Aaron also obtained a BSc Hons Degree in Biochemistry from the University of Portsmouth in 2016.
Back to top