Exploring Human Host-Microbiome Interactions in Health and Disease
05–07 December 2018
Wellcome Genome Campus, UK
Highlighting mechanisms of communication between the microbiome and the host
Summary
The 7th Exploring Human Host-Microbiome Interactions in Health and Disease meeting will once again bring together leading scientists and clinicians from the fields of microbiology, gastroenterology, neuroscience, cancer and public health to discuss the latest developments in this fast-moving area.
Recent studies have revealed the complexity of the gut microbial ecology and its network connectivity to the metabolic regulation of important pathways in the host. Studies on microbiota from various body sites are helping us to understand how microorganisms affect the host. Alterations in microbiome composition have been associated with many non-infectious diseases including inflammatory bowel conditions, autoimmune diseases, cancers and diabetes, although in many cases causality has yet to be established.
This meeting will update current knowledge of how various microbiomes (oral, gut, lung, non-bacterial etc.) communicate with the host and the factors that influence these interactions. The programme will discuss the new developments enabled by metagenomics, metabolomics and other technologies. Attendees will have the opportunity to participate in discussions on how to apply recent discoveries to disease processes, health restoration and maintenance.
This year's meeting will also include sessions on the gut-brain access and the influence of the microbiome on cancer. As in previous years, the warm welcome given to students and the open friendly atmosphere provide attendees with an enjoyable conference.
Microbiome Poster
Download our Microbiome poster for your office or lab today.
Programme
The conference will start at approximately 12pm on Wednesday 5 December and close at approximately 1.30pm on Friday 7 December 2018.
Scientific sessions
Gut-brain axis
Microbiota-based interventions
Translation between model organisms and humans
Cancer and the microbiome
Data analysis approaches
Microbiome and drug interactions
Organisers and speakers
Scientific programme committee
Keynote speakers
John Cryan
University College Cork, Ireland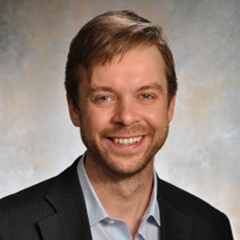 Jack Gilbert
University of Chicago, USA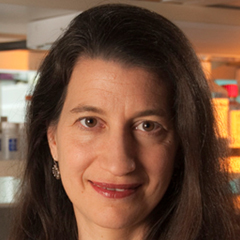 Julie Segre
National Institutes of Health, USA
Confirmed speakers
Frida Hallenius – Lund University, Sweden
Rochellys Heijtz – Karolinska Institute, Sweden
Lesley Hoyles – Nottingham Trent University, UK
Susan Joyce – APC Microbiome, Ireland
James Kinross – Imperial College London, UK
Sarah Lebeer – University of Antwerp, Belgium
Arthur Liesz – Ludwig-Maximilians-University of Munich, Germany
Debbie Shawcross – King's College London, UK
Claire Steves – King's College London, UK
Nasso Typas – EMBL Heidleberg, Germany
Paul Wilmes – University of Luxembourg, Luxembourg
Moran Yassour – The Hebrew University of Jerusalem, Israel
Laurence Zitvogel – INSERM, France
Scientific Conferences Team
Treasa Creavin, Scientific Programme Manager
Zoey Willard, Conference & Events Organiser
How to apply
Registration Fees:
Early Bird*
until 11 September 2018
Standard
from 12 September 2018
Student
No accommodation
£153
£253
Student
On site twin accommodation
£257
£357
Student
On site single accommodation
£323
£423
Academic
No accommodation
£253
£353
Academic
On site twin accommodation
£357
£457
Academic
On site single accommodation
£423
£523
Commercial
No accommodation
£353
£453
Commercial
On site twin accommodation
£457
£557
Commercial
On site single accommodation
£523
£623
The registration fee includes entrance to the lectures and poster sessions, an abstract book, meals (lunch and dinner) and refreshments during the conference. Breakfast will be provided for delegates who have booked accommodation.
Registration deadlines
Early Bird registration: 11 September 2018*
Standard registration: 6 November 2018
* By midnight UK time

Accommodation
Accommodation is provided for the nights of 5 and 6 December 2018. Please note: there is limited onsite accommodation and this will be allocated on a first-come, first-served basis. Therefore, early registration is recommended.
If you wish to book onsite accommodation either side of the conference dates, please contact the Conference Centre directly.
Travel visas
Contact the conference organiser if you require a letter to support a travel visa application. Please note: letters will only be provided to
confirmed registrants.
Non-European Economic Area or Swiss nationals may be required to have a visa to enter the UK. Early application is strongly advised, as this process can take 6-8 weeks or longer.
Please visit the following websites for further information:
UK Border Agency website: www.ukba.homeoffice.gov.uk/visas-immigration/
Information for general visitors and business visitors: www.ukba.homeoffice.gov.uk/visas-immigration/visiting/business/business-activities/
Cost
A limited number of registration bursaries are available for PhD students to attend this conference (up to 50% of the standard registration fee) from Wellcome Genome Campus Scientific Conferences.
To apply, please contact the conference organiser. You will be sent a unique registration link which will hold your place, without taking payment, until you have been notified of the outcome of your application.
The following documents will need to be provided as part of the bursary application:
Abstract (to be submitted via the portal during the registration process)
CV
A justification letter (explain how you will benefit from attending the conference)
A supporting letter from supervisor stating financial need
If you have already registered for the conference you are still welcome to apply for a bursary, please contact the conference organiser.
Bursary deadline: 25 September 2018
Additional funding opportunities
Visit our support page for additional financial support currently available.
Abstracts
We welcome abstracts from all areas relevant to the main themes of the meeting, for both oral and poster presentations. Several oral presentations will be chosen from the abstracts submitted.
Abstracts will only be considered from registered delegates. Please use our online abstract submission system and follow the instructions given to ensure your abstract is submitted correctly. All abstracts must be submitted by the deadline. If you are intending to submit more than one abstract, please contact the conference organiser prior to registration.
The scientific programme committee will assess your abstract after the deadline has passed and you will be notified whether you have been selected for an oral or poster presentation.
Poster boards onsite will accommodate 118 cm high by 84 cm wide (A0-portrait) of printed material. Accepted abstracts will appear in the conference programme book and poster boards will be allocated at the conference.
Abstract deadline: 9 October 2018
Download abstract guidelines (79 KB)
Sponsors
With thanks to our sponsors: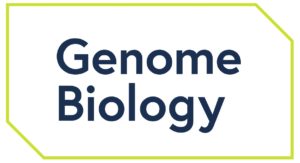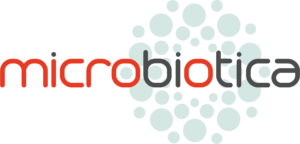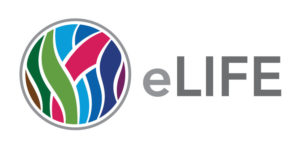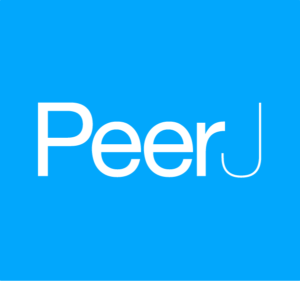 If you are interested in supporting this event, please contact the conference organiser
Keynote lecture video from 2017 meeting
Translational microbiome science meets the patient - What else do we need to know?
Keynote lecture by Patricia Hibberd (Boston University School of Public Health, USA) at Exploring Human Host-Microbiome Interactions in Health and Disease 2017.
Back to top