Funding to support scientists and health professionals with caring responsibilities 
How can a Wellcome Connecting Science carer's grant support you?
Wellcome Connecting Science Carer's Grants are available to help you attend our scientific conferences, workshops, or training courses. If you have to pay for the care you would normally provide to children or a dependant, to be able to attend one of our events, you can apply for a grant to cover these costs. This grant also covers any additional costs incurred for bringing a carer to our one of our events, should you require assistance for yourself or an accompanying child.
Several recent research studies, have demonstrated that caring responsibilities disproportionately affect women in science, and have explored solutions to support caregivers. Insights from PLOS and The Royal Society, highlight that more should be done to bolster the caregiver support system, and we believe that offering appropriate financial support plays an important role here.
Our own research indicates that (in the UK) researchers from minoritised groups are more likely to have their conference attendance impacted by funding, and caring responsibilities.
Michelle Bishop, Associate Director, Connecting Science learning and training programme
Breaking down barriers 
At Connecting Science we believe that everyone in the global genomics community should have access to the right learning and training opportunities, enabling you to achieve your full professional potential, whatever your personal circumstances. We also believe that genomics research can only flourish and drive improvements to human health, if we retain and nurture talented scientists from diverse backgrounds; which is why we aim to remove as many financial barriers as possible for research and healthcare professionals, across the globe.
We recognise that carers within our scientific communities face many challenges when trying to balance the progression of their career, alongside their critical caring responsibilities.
That's why we have developed a scheme that addresses the financial stress and worry that often plays a pivotal role in deciding whether or not to attend a scientific event.
What does the grant cover?
Any form of additional home help required for a dependant whilst you are away;
Nursing, medical and/or respite care necessary for a dependant whilst you are away;
Expenses to enable a relative or carer to accompany you to one of our events, to care for dependants during the event;
Childminder services (or equivalent) to cover extended hours after school, to enable you to arrive home later than normal;
Up to the value of £500.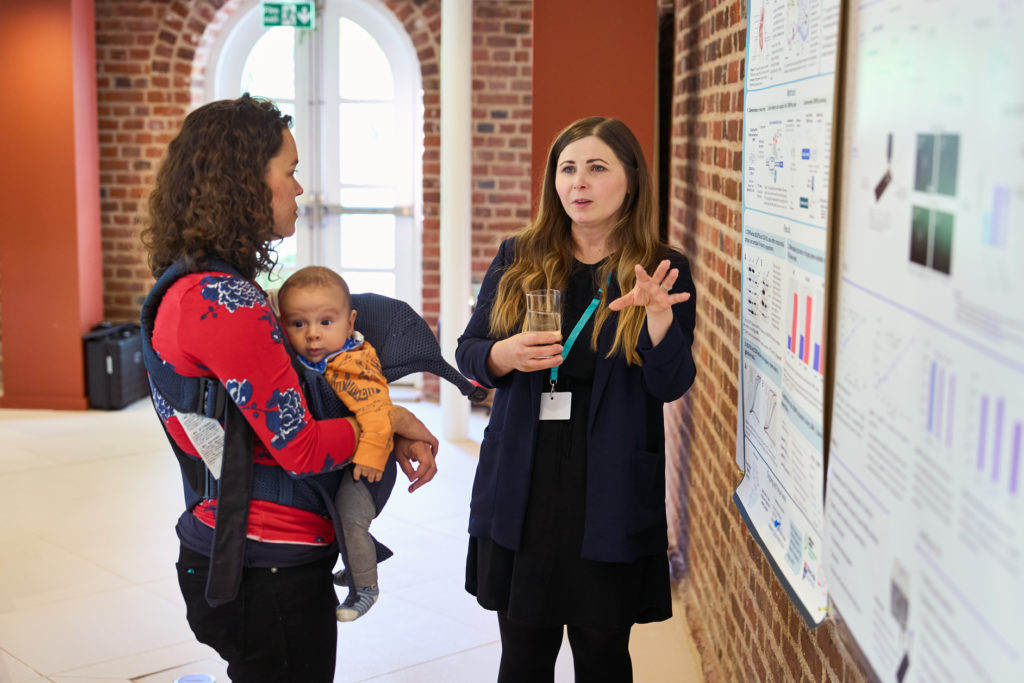 Who can apply for a grant? 
Researchers, clinicians, healthcare workers, and PhD students, interested in attending one of our conferences, or selected for a place onto one of our training courses;
You can demonstrate you will incur expenses for caring duties while attending one of our events;
The grant will cover the cost of care you would normally provide.
Whether you are based within the UK, or outside, you can apply for reasonable costs to cover the expenses outlined above, up to the value of £500.
A simple application process
No two situations are the same, so we ask you to complete a very simple application form, so we can consider how we can support your needs.
You will be asked to provide a short summary of your situation, and how the grant will be used to support your attendance to one of our events. This information enables us to assess your eligibility, and whether this form of funding is right for your circumstances.
How can you apply? 
All applications will be assessed fairly and discreetly, and none of the information you provide us will be used to make a decision about your eligibility for a conference or course place.
To apply, please complete the Carers Grant application form – available at the bottom of this webpage. The maximum grant awarded is £500.
Please note that, if you receive a grant, you will be asked to submit receipts after your attendance at the event.
For details on our bursary scheme to cover course or conference fees, visit our blog article here. 
Back to top