Financial support to access our career development opportunities in genomics 
Wellcome Connecting Science bursaries! What do they mean for you? 
At Wellcome Connecting Science we believe that everyone in the global genomics community should have access to the right learning and training opportunities, enabling you to achieve your full professional potential. We aim to remove as many financial barriers as possible for research and healthcare professionals looking to apply for one of our courses, or register for a place to attend one of our conferences. Our bursary scheme is one way in which we do this.
Our learning and training programme is focused on genomics in research and healthcare, supporting both those working across academia and clinical medicine, to gain the latest knowledge in areas such as: rare diseases, clinical genomics, metabolic diseases, neuroscience, microbiology, pathogen surveillance, applied bioinformatics, and synthetic biology – to name a few.
Our training courses offer you the chance to develop new, or strengthen existing, practical skills in the application of cutting-edge genomics tools and approaches to further your research and access new career opportunities.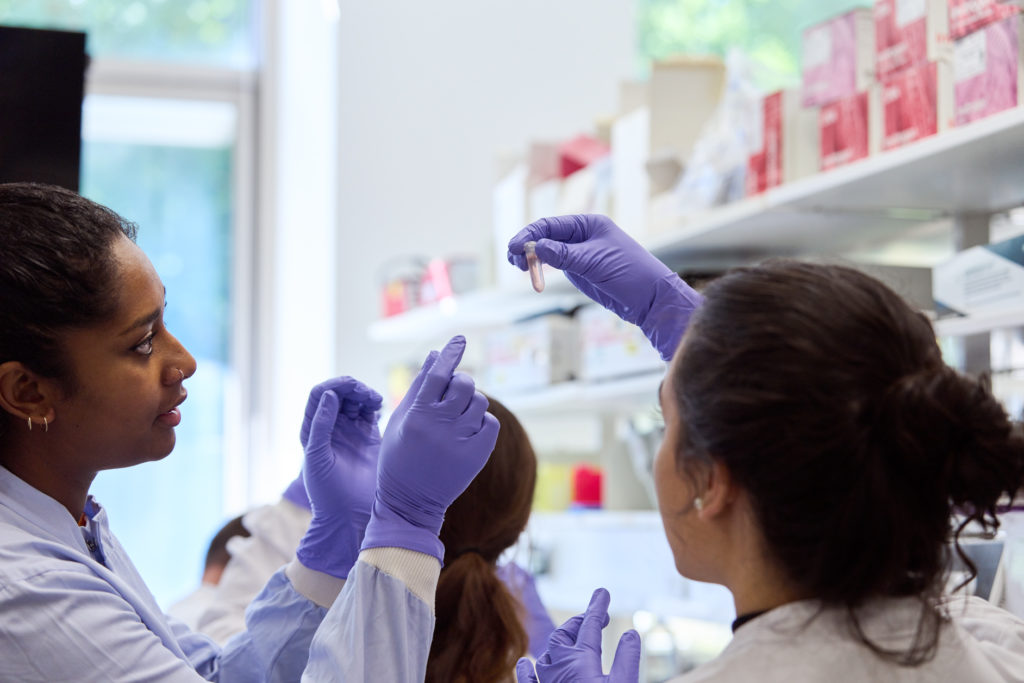 All our events offer early-career and established scientists and healthcare professionals  – working across the breadth of genomics science – opportunities to present your own insights to spark new thinking in your field, and gain valuable feedback from peers and leaders.
Access to this learning environment is paramount for career development, and we want to ensure that all members of our scientific and clinical communities understand the support we have available, and how to access it.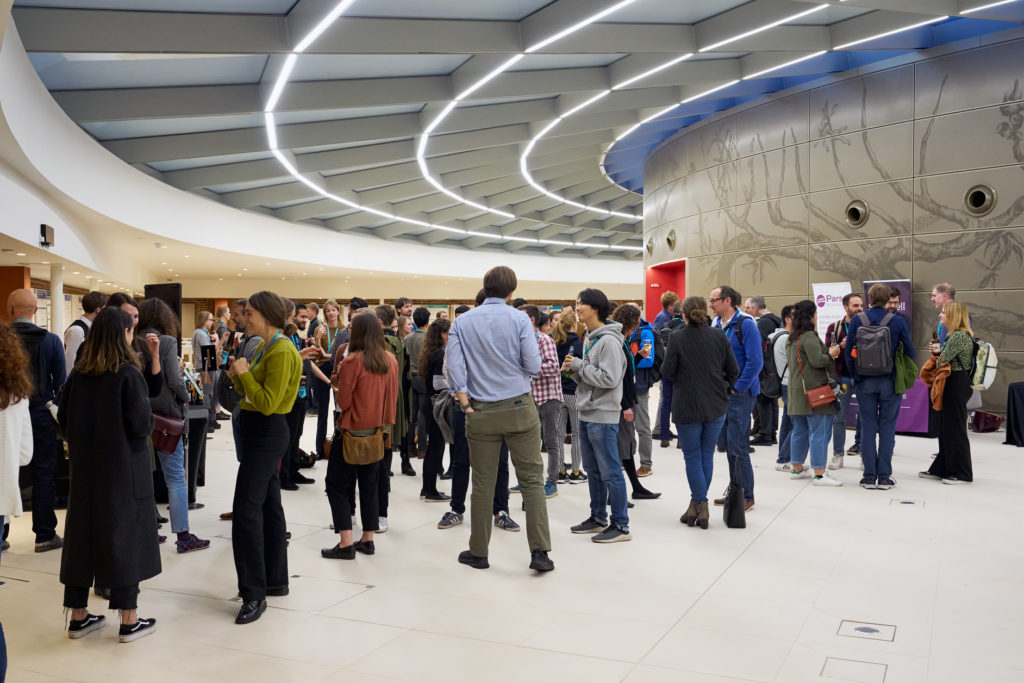 How can the Connecting Science bursary scheme benefit you? 
You probably have many questions about how a bursary might be relevant to you, including:
Who can apply?
Will I have the right criteria to be considered?
What does a bursary cover?
Is a bursary the same as a grant?
Do I have to submit an abstract?
Do they only apply for students?
The information below will provide you with everything you need to know, including what a 'bursary' is, what financial assistance means for you, and how to apply.
It's important to understand that whatever career stage you're at, our bursary scheme is accessible to you!
Michelle Bishop, Associate Director, Connecting Science learning and training programme
Bursaries from Connecting Science are awarded to scientists and healthcare professionals facing financial barriers, to cover up to 50% of an in-person conference registration fee, or up to 50% of a course fee. You are never expected to pay them back in the way you might a grant.
Bursaries for conference delegates are open to anyone! If we receive a high number of bursary applications, we give priority to early-career researchers, PhD students, and scientists based in parts of Africa, Asia, and Latin America; but no one should feel they are excluded from making an application. All applicants are required to provide a justification for how an award will support your attendance – ensuring considered and fair selection.
Bursaries for our courses held in the UK are awarded to scientists or healthcare professionals who have been successfully selected for a course place, through our application process. Our aim is to remove the financial barriers that might prevent you from accepting a course place with us, ensuring you have full access to the training opportunity already awarded to you on merit. Although bursaries for UK courses do not cover travel costs, they do make a huge difference to the overall course fee.
The bursary scheme application process
Our bursary scheme application process is considered separately from your course application, or a conference registration. Your place at one of our events will never be contingent on economic factors!
Information about how to apply for a specific course or conference bursary can be found at the bottom of each of our event webpages. For certain conferences additional funding through external sponsorship is available, and this will be clearly marked on the event page, if offered.
For conferences, we aim to provide the best opportunities for successful candidates to engage with the meeting programme, so we ask applicants to submit an abstract for consideration.
Once you start the bursary application process the steps are clear and simple, and support is always available from our friendly learning and training team should you need it.
All applicants are required to provide clear justification for how a bursary will support your attendance, so our committee members can provide fair consideration, based on: the overall value to your career development; the opportunity to advance your research through collaboration; the chance to present and share knowledge; or, the opportunity to network with influential members of your field.
Still not convinced you should apply?  
If you have any concerns around accessing the latest research and training development, make your application for a Connecting Science bursary – more often than not an application is successful. The process is simple and designed to support anyone who has earned their place at one of our learning and training opportunities. Everyone should have access to the learning and training they need, without financial prejudice.
Why don't you be our next bursary awardee? A successful award can be career-defining!
Visit our individual event pages for details on how to apply for a bursary in an area of your interest. 
Back to top