Viral Genomics and Bioinformatics (Latin America and the Caribbean)
10–14 October 2022
Virtual Course
Hands-on training in viral genome sequence analysis and interpretation of large-scale sequencing genomics data with a spotlight on SARS-CoV-2.
Course Summary
This course will run virtually between 10-14 October 2022, between 09h00-17h00 ART.
We are pleased to announce the next Viral Genomics and Bioinformatics in collaboration with COVID-19 Genomics (COG) Train (COG-Train).
Viruses are a huge public health burden all around the world.  Latin America is bearing the burden of the SARS-CoV-2 virus in addition to endemic viruses such as zika, chikungunya and dengue. Apart from health issues, emerging viral illnesses and epidemics have a global economic impact. According to the World Bank, the SARS-Cov-2 pandemic caused a more than $10 trillion deficit in the global economy in 2020-2021 alone. This demonstrates the impact of viral illnesses not only on human and animal health, but also on social and economic growth of the world.
Technological advances in science and research are making it possible to rapid detection, surveillance and management of viral diseases. In recent years, next generation sequencing (NGS) technologies have played an important role in the identification and classification of viruses, in the detection of drug resistance mutations and in the treatment and surveillance of viral diseases. Early identification of a virus and quick analysis of its genome will aid towards better treatment and help in controlling the disease spread. Along with the advances in the sequencing technologies, it is necessary to develop data management methods, computational analysis tools and human expertise to cope with the sequence deluge. The number of researchers able to interpret viral high throughput sequence data is currently limited.   
The Viral Genomics and Bioinformatics course will teach participants how to analyse  viral genome sequences and interpret genomic data obtained by high-throughput sequencing. The use of the command line to analyse viral NGS data, quality control of sequences, reference mapping and de novo assembly of viral genomes, pathogen identification from metagenomics data, and creating phylogenetic trees will be covered in the course. Participants, along with gaining bioinformatics knowledge, will have an opportunity to establish links and networks and develop future collaborative projects.
Target audience
The course is free to attend and is aimed at researchers from Latin America and the Caribbean engaged in relevant research/clinical activities. The programme will benefit Senior Research Assistants, PhD students, Postdoctoral Researchers, Laboratory Scientists, and Clinical Scientists/Healthcare Professionals.  Preferably persons with access to sequence data and interest in disseminating knowledge to small groups.
Programme
The hands-on programme will cover several aspects of analysis of next generation sequencing data from viral genomes, including lectures, practical computational sessions, case studies and seminars:
Topics
Introduction to Linux/Unix

BASH scripting

NGS file formats

NGS data quality check and cleaning

Reference mapping

Assembly statistics and visualisation

Consensus and variant calling

De novo assembly

Pathogen sequence detection using metagenomics

Multiple sequence alignment

Phylogenetics methods and tree building

Group Project – SARS-CoV-2 analysis pipeline
Guest Lectures and Seminars – TBC
Global health and viral diseases

Overview of current sequencing technologies and applications

Evolution of pathogens

Resistance associated mutations

Databases for viral sequence upload and surveillance  – GISAID

ARTIC seminar 

Metagenomics (pathogen discovery +)
Learning Outcomes:
After completing this course, participants should be able to:
Apply Unix/Linux command-line and write basic shell scripts for automating bioinformatics tasks

Recognise the different file formats related to genome sequencing data (Illumina, Minion, and ARCTIC protocol outputs)

Select an appropriate strategy for quality control of NGS data

Perform reference mapping using different software (e.g. BWA, Bowtie, Novoalign, Tanoti).

Evaluate genome assemblies using statistics and visualisations

Use multiple de-novo assemblers for viral genome reconstruction (e.g. SPAdes, ABYSS, IDBA-UD)

Use metagenomics tools such as KRAKEN and Centrifuge to detect and identify viral pathogens

Select appropriate software tools to call variants from a genome assembly.

Compute multiple sequence alignments  and c

onstruct phylogenetic trees to understand viral evolution and transmission dynamics

Build a pipeline for analysis, interpretation and identification of viral pathogens.

Identify effective methods for disseminating knowledge and skills in viral bioinformatics.
Instructors and speakers
Organisers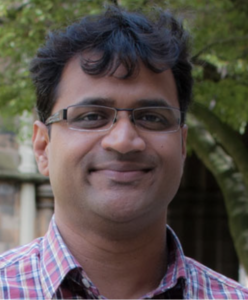 Sreenu Vattipally
MRC-University of Glasgow Centre for Virus Research, UK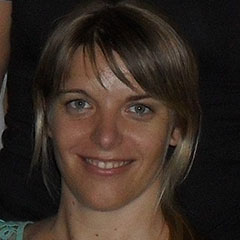 Josefina Campos
ANLIS Malbrán - Argentina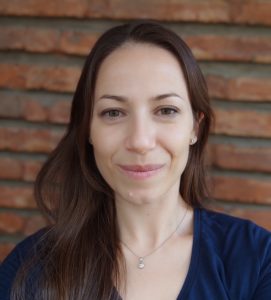 Carolina Torres
Universidad de Buenos Aires - CONICET, Buenos Aires, Argentina.
Instructors and Assistants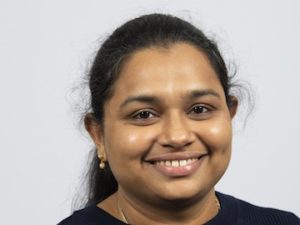 Srikeerthana Kuchi
MRC-University of Glasgow Centre for Virus Research, UK
Richard Orton
MRC-University of Glasgow Centre for Virus Research, UK
Maria Dolores Blanco Fernandez
CONICET - Virology chair, Faculty of Pharmacy and Biochemistry, University of Buenos Aires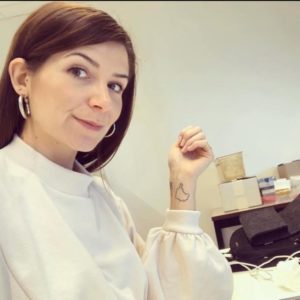 Marta Giovanetti
Oswaldo Cruz Foundation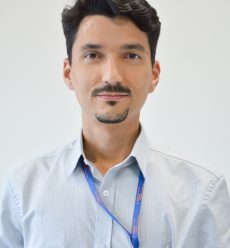 Pablo Ramos
Fiocruz - Oswaldo Cruz Foundation
András Carlos Alberto Culasso 
CONICET - Faculty of Pharmacy and Biochemistry, University of Buenos Aires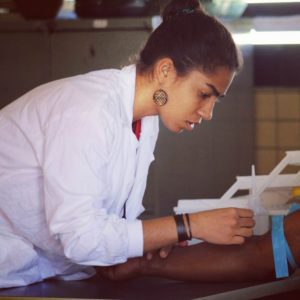 Laise de Moraes 
FIOCRUZ-BA
How to apply
Prerequisites
The course will enable participants to apply Train the trainer strategies to enhance their learning and capabilities to disseminate their knowledge and skills which contribute to strengthening capacity and networks in their own settings. Along with gaining bioinformatics knowledge, participants will have an opportunity to establish links and develop future collaborative projects with their peers and experts in the viral bioinformatics field.
The course will be taught in English.
Applicants should be comfortable working on computers, and be familiar with the UNIX/Linux operating system and basic command line. There are numerous online introductory tutorials to the UNIX/Linux operating system and command line, including:
http://www.ee.surrey.ac.uk/Teaching/Unix
http://swcarpentry.github.io/shell-novice/
How to Apply
Please click on the Apply button above to begin the application process. Places are limited and will be awarded on merit. If you have any problems with the online application process, please contact us.
Please note: Applications must be supported by a recommendation from a scientific or clinical sponsor (e.g. supervisor, line manager or head of department). A request for a supporting statement will be sent to your nominated sponsor automatically during the application process. Applicants must ensure that their sponsor provides this supporting statement by the application deadline. Applications without a supporting statement cannot be considered.
Cost
Cost
The course is subsidised by Wellcome Connecting Science Courses and COG-Train and is free to attend for non-commercial applicants. Please contact us for the commercial fee.
---
Accommodation services phishing scam – please be vigilant. More information.
Back to top