Virus Genomics and Evolution
9–11 November 2022
Wellcome Genome Campus, UK and Virtual
Summary
Our 4th Virus Genomics and Evolution conference will highlight recent developments in genomics and evolutionary analysis of viruses.
The meeting will address the fundamental questions of viral evolution, transmission and pathogenesis.  It will showcase advances in viral genomics, bioinformatics and sequencing technology, as well as methodologies for large viral dataset analysis.  The application of viral genomic studies for patient management and public health will be explored.
Genomics of epidemic and non-epidemic viruses, emerging viral infections and pathogen discovery will be covered, in addition to SARS-CoV-2 and monkeypox.
This conference brings together evolutionary biologists and bioinformaticians, who are developing methods and models to interrogate the genomic data, along with international participants working in diagnostic and public health, who are generating data from clinical samples.
The programme will include short oral presentations selected from abstracts, lightning talks, posters and networking opportunities for a highly interactive meeting.
This conference will be a hybrid meeting – with onsite or virtual attendance.
Programme
The conference will run from approximately 12:50 GMT on Wednesday 9 November until 13:00 GMT on Friday 11 November 2022.
Discussions will focus on a variety of exciting topics, including:
Epidemics and outbreaks
Virus evolution
Emerging viral infections and zoonoses
Host-virus interactions
Vaccines and human virus evolution
Phylogenetics
Download the 8 Nov 22 draft programme update (68 KB)
Organisers and speakers
Scientific programme committee
Keynote speakers

Tulio de Oliveira (virtual)
Stellenbosch University, South Africa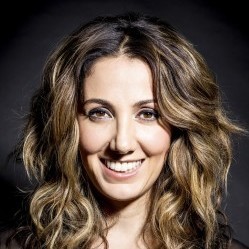 Pardis Sabeti
Broad Institute of Harvard and MIT, USA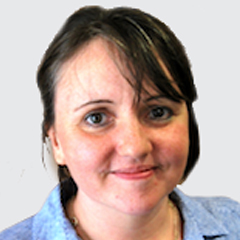 Emma Thomson
University of Glasgow, UK
Speakers
Kristian Andersen (virtual)  – Scripps Research, USA
Christine Carrington – University of the West Indies, Trinidad and Tobago
Anne Marie France – Centers for Disease Control and Prevention, USA
Jonathon Heeney – University of Cambridge, UK
Emma Hodcroft – University of Bern, Switzerland
Tess Lambe – University of Oxford, UK
Phillippe Lemey – KU Leuven, Belgium
Placide Mbala (virtual) – Institut National de Recherche Biomedicale, Democratic Republic of the Congo
Sikhuilie Moyo (virtual) – Botswana Harvard AIDS Institute, Botswana
Oliver Pybus – Royal Veterinary College, UK
Daniel Streicker – University of Glasgow, UK
Stineke Van Houte – University of Exeter, UK
Organisers – Wellcome Connecting Science
Amanda Fletcher – Conference Organiser
Jane Murphy – Scientific Programme Officer
Registration and accommodation
Registration deadline: 11 October (in person) | 1 November 2022 (virtual)
Deadlines close at 23.59 UK time.
| | |
| --- | --- |
| In-person Registration | Fee |
| Student/trainee | £350 |
| Academic/non-profit organisation | £450 |
| Healthcare professional | £450 |
| Commercial/for-profit organisation | £550 |
| Onsite accommodation | £180 |
The in-person registration fee includes:
Full access to scientific programme: oral and poster presentations, and networking on campus
Access to the online conference portal to network with online participants
Meals (lunch and dinner) and refreshments during the conference. Breakfast will be provided for delegates who have booked onsite accommodation.
Recordings of the live-stream sessions, which will be available 'on-demand' for four weeks after the event ends
| | |
| --- | --- |
| Virtual Registration | Fee |
| Delegates from LMICs* | Free |
| Student/trainee | £50 |
| Academic/non-profit organisation | £100 |
| Healthcare professional | £100 |
| Commercial/for-profit organisation | £150 |
Virtual registration fee includes:
Access to the virtual event portal (Log in details will be emailed a few days before the event starts)
Live-stream sessions, including posters and online networking channels
Recordings of the live-stream sessions, available 'on-demand' for four weeks after the event ends.
* To promote more inclusive scientific discussions with international colleagues at our conferences, delegates based in Lower and Middle-Income Countries can register for free (see list of countries here).
Payments: Please note that payment can only be made with Mastercard or Visa credit cards.
Accommodation
Booked accommodation is for the nights of 9 and 10 Nov 2022.
Please note: there is limited onsite accommodation and this will be allocated on a first-come, first-served basis; therefore, early registration is recommended. If you wish to book campus accommodation either side of the conference dates, please contact the Hinxton Hall Conference Centre directly.
Accommodation services phishing scam – please be vigilant. More information.

Travel visas
Citizens of many countries can travel to the UK for a course without needing a visa.
Please check the UK government website for visitor information
https://www.gov.uk/standard-visitor. 
Confirmed attendees requiring a letter to support a visa application should contact the conference organiser.
Financial assistance
Bursaries
Bursary deadline: 13 September 2022
A limited number of registration bursaries are available to attend this conference in person (up to 50% of the registration fee). Priority will be given to PhD students submitting abstracts who are facing financial barriers.
To apply, please complete your event registration and bursary application before the bursary deadline. The following documents will need to be provided as part of the bursary application:
Abstract (to be submitted during the registration process)
A short CV
A justification letter explaining how you will benefit from attending the conference and indicating financial need.
If you have already registered for the conference you are still welcome to apply for a bursary, please contact the conference organiser.
Additional funding opportunities
Visit our support page for information on financial support, including carer grants to help delegates with the costs of caring for children or dependent family members while attending a course or a conference.
Abstracts
Abstract deadline: 13 September 2022
We welcome abstracts from all areas relevant to the main themes of the meeting, for both oral and poster presentations. Several oral presentations will be chosen from the abstracts submitted.  Abstracts will only be considered from registered delegates and must be submitted by the deadline.
To encourage networking and exchange of ideas, preference will be given to oral presentations that will be given in-person. If you intend to present in person if your abstract is selected, we recommend registering for in person attendance. Please see here if you wish to switch registration to virtual at a later date.
Please use our online abstract submission system and follow the instructions given to ensure your abstract is submitted correctly.
If you have already completed your registration and subsequently wish to submit an abstract, or wish to submit a second abstract, please follow these instructions.
The scientific programme committee will assess your abstract after the deadline has passed and you will be notified whether you have been selected to present an oral or poster presentation.
Poster boards onsite will accommodate 118 cm high by 84 cm wide (A0-portrait) of printed material. Accepted abstracts will appear in the conference programme book; poster board numbers will be allocated at the conference.
Download guidelines on correct abstract format (328 KB)
Keynote lecture video from 2021 virtual conference
Zoonotic Retroviruses, Filoviruses and Coronaviruses in Central Africa
Keynote lecture by Martine Peeters (University of Montpellier, France) from Virus Genomics and Evolution 2021
Testimonials
Delegate feedback from our last two Virus Genomics and Evolution conferences
"The sessions were great! The level of expertise of the speakers and the organization of each session were extremely helpful for me to follow and understand each subject broadly!"
"Getting to see the range of work and how different analysis can be applied to answer research questions"
"Choice of speakers and content was excellent. Nice number of participants, lots of opportunities for networking and chatting"
"Flexibility of attending a virtual event, and provision of catch-up. Inclusiveness of researchers from different countries and with perspectives/experience"
Back to top