RNA Informatics
9–11 September 2019
Wellcome Genome Campus, UK
Highlighting recent advances in RNA informatics
Summary
The 3rd meeting in this series will bring together computational researchers with experimentalists interested in RNA biology to discuss the latest developments in this fast moving field.
The conference will be held in conjunction with the Analysing non-coding RNA with RNAcentral and Rfam workshop, organised by EMBL-EBI. To apply for the workshop, please visit the EMBL-EBI event website.
Non-coding RNAs are involved in many biological processes and are increasingly recognised as important factors in disease. Technological advances in recent years have boosted the amount of data generated in RNA biology and computational approaches have become vital in identifying and understanding non-coding RNAs.
This meeting will cover all aspects of RNA biology with a focus on computational methods to elucidate structure, function and interactions of non-coding RNAs across different species. The conference will showcase technological advances and exciting results unveiled through the application of high-throughput sequencing as well as single sequence approaches. It will also cover the involvement of non-coding RNAs in translational control and shine a spotlight on RNA biology in disease.
Programme
The conference will start at approximately 12.30 on Monday 9 September and close at approximately 14.00 on Wednesday 11 September 2019.
Topics will include:
Regulatory RNAs
RNA processing
RNA sequence and structure
RNA complexes
Translational control
RNA biology and disease
Technology
Organisers and speakers
Scientific programme committee
Keynote Speakers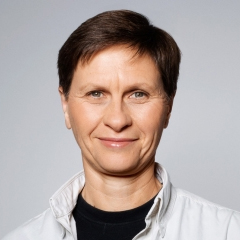 Maria Carmo-Fonseca
University of Lisbon, Portugal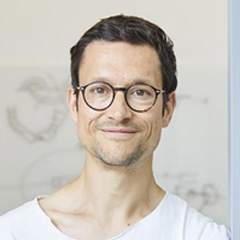 Jernej Ule
The Francis Crick Institute, UK
Confirmed Speakers
Angela Brooks – UC Santa Cruz, USA
Michele Caselle – University of Turin, Italy
Christoph Dieterich – University of Heidelberg, Germany
Ivo Hofacker – University of Vienna, Austria
Manuel Irimia – Centre for Genomic Regulation, Spain
Lina Ma – Beijing Institute of Genomics, China
Michelle Meyer – Boston College, USA
Giulia Palermo – UC Riverside, USA
Michelle Scott – University of Sherbrooke, Canada
Gian Gaetano Tartaglia – Centre for Genomic Regulation, Spain
Hagen Tilgner – Weill Cornell Medical College, USA
Tamir Tuller – Tel Aviv University, Israel
Grace Xiao – UCLA, USA
Kathi Zarnack – Buchmann Institute, Germany
Conference organiser
Nicole Schatlowski, Scientific Programme Officer
Jemma Beard, Conference & Events Organiser
How to apply
Early bird discount
(until 18 June 2019)

Standard rate
(after 18 June 2019)
Student
No accommodation
£247
£347
Student
On-site twin accommodation
£352
£452
Student
On-site single accommodation
£417
£517
Academic
No accommodation
£347
£447
Academic
On-site twin accommodation
£452
£552
Academic
On-site single accommodation
£517
£617
Commercial
No accommodation
£447
£547
Commercial
On-site twin accommodation
£552
£652
Commercial
On-site single accommodation
£617
£717
The registration fee includes entrance to the lectures and poster sessions, an abstract book, meals (lunch and dinner) and refreshments during the conference. Breakfast will be provided for delegates who have booked accommodation.
Accommodation
Accommodation is provided for the nights of 9 and 10 September 2019. Please note: there is limited onsite accommodation and this will be allocated on a first-come, first-served basis. Therefore, early registration is recommended.
If you wish to book onsite accommodation either side of the conference dates, please contact the Conference Centre directly.
Travel visas
Contact the conference organiser if you require a letter to support a travel visa application. Please note: letters will only be provided to confirmed registrants.
Non-European Economic Area or Swiss nationals may be required to have a visa to enter the UK.
Early application is strongly advised, as this process can take 6-8 weeks or longer.
Please visit the following websites for further information:
Cost
A limited number of registration bursaries are available for PhD students to attend this conference (up to 50% of the standard registration fee) from Wellcome Genome Campus Scientific Conferences.
To apply, please contact the conference organiser. You will be sent a unique registration link which will hold your place, without taking payment, until you have been notified of the outcome of your application.
The following documents will need to be provided as part of the bursary application:
Abstract (to be submitted via the portal during the registration process)
CV
A justification letter (explain how you will benefit from attending the conference)
A supporting letter from supervisor stating financial need
If you have already registered for the conference you are still welcome to apply for a bursary, please contact the conference organiser.
Bursary deadline: 2 July 2019
Additional funding opportunities
Visit our support page for additional financial support currently available.
Abstracts
We welcome abstracts from all areas relevant to the main themes of the meeting, for both oral and poster presentations. Several oral presentations will be chosen from the abstracts submitted.
Abstracts will only be considered from registered delegates. Please use our online abstract submission system and follow the instructions given to ensure your abstract is submitted correctly. All abstracts must be submitted by the deadline. If you are intending to submit more than one abstract, please contact the conference organiser prior to registration.
The scientific programme committee will assess your abstract after the deadline has passed and you will be notified whether you have been selected for an oral or poster presentation.
Poster boards onsite will accommodate 118 cm high by 84 cm wide (A0- portrait) of printed material. Accepted abstracts will appear in the conference programme book and poster boards will be allocated at the conference.
Abstract deadline: 16 July 2019

Download abstract guidelines (78 KB)
Back to top