Personal Genomes: Accessing, Sharing and Interpretation
11–12 April 2019
Wellcome Genome Campus, UK
Promoting openness and ethical sharing of personal genome data while protecting privacy of individuals
Summary
Over the past few years major efforts to mainstream genomics in healthcare systems, increased sharing of genomic information internationally, and access to direct-to-consumer genetic testing have brought us to the cusp of the long-promised 'genomics revolution'.
However, these have brought challenges around the interpretation of results from genetic tests, which are in part amplified by the lack of standards and knowledge on outcomes from such results. In parallel access to direct-to-consumer personal genetic testing has whetted the public's appetite for genotyping and ancestry testing, which can result in increased enquires with clinicians in the public healthcare system. In addition, sharing personal genomic data could result in access by third parties for unintended purposes.
This new conference aims to address these issues. It will bring together geneticists, bioinformaticians, and clinicians from academic and the commercial sector interested in learning the extent to which current genetic testing technologies can help people learn about their personal health and heritage. The meeting aims to democratise access to human genome technologies; facilitate and advocate best practice and governance of personal genomics data access; and promote openness and ethical sharing of personal genome data while protecting privacy of the individuals.
This meeting will focus on opportunities and limitations in personal genetic testing, the benefits of sharing personal genomes, the challenges, resources and technologies to help with interpretation of personal genomes. We will also discuss the ethical and other challenges these advances have for society, and the emergence of the citizen scientist in the personal genomics era.
Abstracts are welcome from all main themes in the conference for poster or oral presentations.
Programme
The conference will start at approximately 12 noon on 11 April and close at approximately 6pm on 12 April 2019.
Topics will include:
Personal genetic testing: opportunities and limitations
Interpretation of personal genomes
Citizen science and personal genomics: users, customers and patients
Return of data to research participants and personal data access
Society challenges:data protection and privacyand the ethics of data sharing
Clinical perspective – from patients to the public
Organisers and speakers
Scientific programme committee
Keynote speakers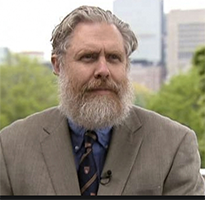 George Church
Harvard University, USA
Yaniv Erlich
MyHeritage, Israel
Confirmed speakers
Anu Acharya – Mapmygenome, India
Pascal Borry – University of Leuven, Belgium
Frances Elmslie – St George's University Hospitals, UK
Gustavo Glusman – Institute of Systems Biology, USA
Bastian Greshake Tzovaras – Open Humans, USA
Christi Guerrini – Baylor College of Medicine, USA
Joanne Hackett – Genomics England, UK
Lorenza Haddad – Codigo46, Mexico
Andres Metspalu – Estonian Genome Centre, Estonia
Saskia Sanderson – University College London, UK
Colin Smith – University of Brighton, UK
Reecha Sofat – University College London, UK
Nicola Taverner – University of Cardiff, UK
Panelists will include
Fiona Nielsen – Repositive, UK
Tom Stubbs – Chronomics, UK
Wellcome Genome Campus Scientific Conferences
Treasa Creavin – Scientific Programme Manager
Jemma Beard – Conference and Event Organiser
How to apply
Early bird discount
(until 15 Jan 2019)

Standard rate
(after 15 Jan 2019)
Student
No accommodation
£87
£137
Student
On-site twin accommodation
£140
£190
Student
On-site single accommodation
£173
£223
Academic
No accommodation
£187
£237
Academic
On-site twin accommodation
£240
£290
Academic
On-site single accommodation
£273
£323
Commercial
No accommodation
£287
£337
Commercial
On-site twin accommodation
£340
£390
Commercial
On-site single accommodation
£373
£432
The registration fee includes entrance to the lectures and poster sessions, an abstract book, meals (lunch and dinner) and refreshments during the conference. Breakfast will be provided for delegates who have booked accommodation.
Accommodation
Accommodation is provided for the nights of 11 April  2019. Please note: there is limited onsite accommodation and this will be allocated on a first-come, first-served basis. Therefore, early registration is recommended.
If you wish to book onsite accommodation either side of the conference dates, please contact the Conference Centre directly.
Travel visas
Contact the conference organiser if you require a letter to support a travel visa application. Please note: letters will only be provided to confirmed registrants.
Non-European Economic Area or Swiss nationals may be required to have a visa to enter the UK.
Early application is strongly advised, as this process can take 6-8 weeks or longer.
Please visit the following websites for further information:
---
Accommodation services phishing scam – please be vigilant. More information.
Cost
A limited number of registration bursaries are available for PhD students to attend this conference (up to 50% of the standard registration fee) from Wellcome Genome Campus Scientific Conferences.
To apply, please contact the conference organiser. You will be sent a unique registration link which will hold your place, without taking payment, until you have been notified of the outcome of your application.
The following documents will need to be provided as part of the bursary application:
Abstract (to be submitted via the portal during the registration process)
CV
A justification letter (explain how you will benefit from attending the conference)
A supporting letter from supervisor stating financial need
If you have already registered for the conference you are still welcome to apply for a bursary, please contact the conference organiser.
Bursary deadline: 29 January 2019
Additional funding opportunities
Visit our support page for additional financial support currently available.
Abstracts
We welcome abstracts from all areas relevant to the main themes of the meeting, for both oral and poster presentations. Several oral presentations will be chosen from the abstracts submitted.
Abstracts will only be considered from registered delegates. Please use our online abstract submission system and follow the instructions given to ensure your abstract is submitted correctly. All abstracts must be submitted by the deadline. If you are intending to submit more than one abstract, please contact the conference organiser prior to registration.
The scientific programme committee will assess your abstract after the deadline has passed and you will be notified whether you have been selected for an oral or poster presentation.
Poster boards onsite will accommodate 118 cm high by 84 cm wide (A0- portrait) of printed material. Accepted abstracts will appear in the conference programme book and poster boards will be allocated at the conference.
Abstract deadline: 12 February 2019
Download abstract guidelines (79 KB)
Back to top