Mutational Scanning Symposium
13–14 July 2023
Wellcome Genome Campus, UK and Virtual
Bringing function to the genome
Summary
Mutational scanning technologies and Multiplex Assays of Variant Effects (MAVEs) are key to variant interpretation and transform our understanding of the human genome.
At the 6th annual meeting of the 'Mutational Scanning Symposium', experts in the fields of functional genomics, protein science, precision medicine, variant interpretation, and computational genetics come from around the world to meet, present their work, discuss new methods and provide insights on the future of this science.
The conference will be a two-day hybrid meeting with onsite or virtual attendance. Discussions will centre on a variety of exciting topics, including computational variant effect prediction, saturation mutagenesis, sequence/structure/function relationships, high throughput assays and protein engineering. We will also explore emerging technologies for functional assays and provide a forum to discuss how to apply functional data to clinical practice.
Wellcome Connecting Science will be hosting this year's conference, which is in association with the Atlas of Variant Effects Alliance.
'Clinical Application of MAVE Data' workshop
One day before the conference, on the 12th of July, a workshop will be jointly hosted by the scientific committee of the Curating the Clinical Genome and the Mutational Scanning Symposium to discuss the potential use of mutational scanning data in variant classification in clinical practice. The registration for this face-to-face workshop will be taken separately from the conference, and the number of participants will be limited.
Programme
Mutational Scanning Symposium (13-14 July 2023)
The conference will start at approximately 09.30 on Thursday, 13 July and close at 16.00 on Friday, 14 July 2023. All times are in British Summer Time (BST). See the time where you are here.
Scientific sessions:
Clinical applications of functional variant maps
Bringing function to the genome
Computational analysis of genetic screens/saturation mutagenesis
New experimental tools for exploring genes at scale
Understanding protein function
Diverse applications of mutational scanning
Clinical Application of MAVE Data workshop (12 July 2023)
The workshop will start at approximately 14.00 and close at 18.30 on Wednesday, 12 July 2023.
See the draft programme for the workshop here.
Download the final programme for the conference (5 July 2023) (337 KB)
Organisers and speakers
Scientific programme committee
Keynote speaker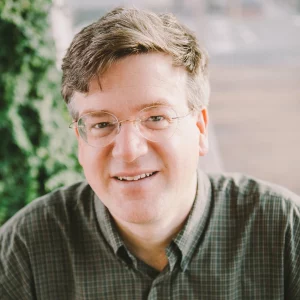 Frederick Roth
University of Toronto, Canada
Confirmed speakers
Leslie G. Biesecker – NIH-National Human Genome Research Institute, USA
Erika Alden DeBenedictis – The Francis Crick Institute, UK
Liselot Dewachter – KU Leuven, Belgium
Mafalda Dias – Centre for Genomic Regulation, Spain
Diane Dickel – Octant Bio, USA
Greg Findlay – The Francis Crick Institute, UK
Irene Gallego Romero – University of Melbourne , Australia
Isaac Jia – Greater Bay Area Institute of Precision Medicine, China
Victoria Parikh – Stanford University, USA
Gabriel Rocklin – Northwestern University, USA
Raghavan Varadarajan – Indian Institute of Science, India
Organisers – Wellcome Connecting Science
Amanda Fletcher, Conference & Events Organiser
Nagehan Ramazanoglu Bahadir, Scientific Programme Officer
Registration and accommodation
Registration deadline: 13 June 2023 (in person) | 4 July 2023 (virtual)
Workshop application deadline: 18 April 2023
Deadlines close at 23.59 BST.
| | |
| --- | --- |
| In-person Registration (13-14 July) | Fee |
| Student/trainee | £167 |
| Academic/non-profit organisation | £267 |
| Healthcare professional | £267 |
| Commercial/for-profit organisation | £367 |
| Optional | |
| Onsite accommodation per night | £95 |
| Dinner for early arrivals (12 July) | £45 |
| 'Clinical Application of MAVE Data' workshop (12 July) | £20 |
The in-person registration fee includes:
Full access to scientific programme: oral and poster presentations, and networking on campus
Access to the online conference portal to network with online participants
Meals (lunch on 13, 14 July and dinner on 13 July) and refreshments during the conference. Breakfast will be provided for delegates who have booked onsite accommodation.
Recordings of the live-stream sessions, which will be available 'on-demand' for four weeks after the event ends
| | |
| --- | --- |
| Virtual Registration | Fee |
| Delegates from LMICs* | Free |
| Student/trainee | £55 |
| Academic/non-profit organisation | £105 |
| Healthcare professional | £105 |
| Commercial/for-profit organisation | £165 |
Virtual registration fee includes:
Access to the virtual event portal (Log in details will be emailed a few days before the event starts)
Live-stream sessions, including posters and online networking channels
Recordings of the live-stream sessions, available 'on-demand' for four weeks after the event ends.
* To promote more inclusive scientific discussions with international colleagues at our conferences, virtual delegates based in Lower and Middle-Income Countries can register for free (see list of countries here).
Payments: Please note that payment can only be made with Mastercard or Visa credit cards.
Accommodation
You can book onsite accommodation for the nights of 12 and 13 July, but if you wish to book for the night of 14 July please contact the Hinxton Hall Conference Centre directly.
Please note: there is limited onsite accommodation and this will be allocated on a first-come, first-served basis; therefore, early registration is recommended.
Accommodation services phishing scam – please be vigilant. More information.
Travel visas
Citizens of many countries can travel to the UK to attend a course or conference without needing a visa. Please check the UK government website for visitor information: https://www.gov.uk/standard-visitor.
Confirmed attendees requiring a letter to support a visa application should contact the event organiser.
Financial assistance
Bursaries
Bursary deadline: 18 April 2023
A limited number of bursaries are available to attend this conference in person. Bursaries will be supported by the Brotman Baty Institute and Illumina and will cover the full registration fee. Priority will be given to PhD students submitting abstracts who are facing financial barriers.
To apply, please use the dedicated bursary application link on the registration site. Please answer the bursary-related questions and submit an abstract before midnight UK time on the bursary deadline for your application to be considered.
Abstracts
Abstract deadline: 16 May 2023
We welcome abstracts from all areas relevant to the main themes of the meeting, for both oral and poster presentations. Several oral presentations will be chosen from the abstracts submitted.
Abstracts will only be considered from registered delegates. Please use our online abstract submission system and follow the instructions given to ensure your abstract is submitted correctly. All abstracts must be submitted by the deadline. You can make changes to your submitted abstract before of the deadline by log into your account and following the instructions
If you have already completed your registration and subsequently wish to submit an abstract, or wish to submit a second abstract, please follow these instructions.
The scientific programme committee will assess your abstract after the deadline has passed and you will be notified whether you have been selected to present an oral or poster presentation.
Poster boards onsite will accommodate 118 cm high by 84 cm wide (A0-portrait) of printed material. Accepted abstracts will appear in the conference programme book; poster board numbers will be allocated at the conference. All those accepted for a poster presentation will be given the opportunity to upload a short video describing their work.
Download guidelines on correct abstract format (328 KB)
Sponsors
With thanks to our sponsors and supporters: 
This event has been made possible in part by a grant from The Chan Zuckerberg Initiative DAF, an advised fund of Silicon Valley Community Foundation.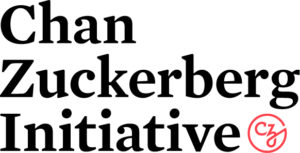 Gold sponsor

Silver sponsors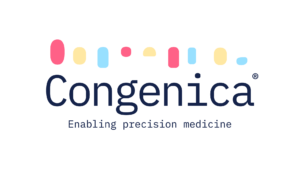 Bursaries are supported by
If you are interested in supporting this meeting, please contact the sponsorship manager.
See our sponsorship page for information about the benefits.
Testimonials
Feedback from 2022 meeting
"Greater representation from people of diverse ancestries and cultures, and examples of how (through respectful partnerships with under-served populations) variant effect mapping can inform understanding and patient care."
"I had many excellent conversations with younger scientists. Engagement in the virtual content was also really fantastic. In particular, the virtual poster session was very well attended, with people interacting and discussing their science."
Back to top