Human Evolution
30 October–1 November 2019
Wellcome Genome Campus, UK
From fossils to ancient and modern genomes
Summary
The conference aims at bringing together population and evolutionary geneticists, archaeologists, palaeontologists, primatologists and medical geneticists to discuss advances in the field of human evolution.
The combination of genome sequencing tools, recent archaeological and palaeontological discoveries is reshaping our understanding of both human evolution and history. This meeting will highlight the emerging archaeological discoveries and advances in ancient DNA methods that are transforming the field.
This year's conference will not only focus on human demography, genetic admixture and adaptation but will also explore the evolution of technological innovations, languages and behaviour in human evolution as well as human diversity and dispersal.
Programme
The conference will start approximately at 12.30 on Wednesday, 30 October and close at approximately 14.00 on Friday, 01 November 2019.
Topics will include:
Human demography
Ancient and modern genetic admixture
Adaptation
The evolution of technological innovations
Insights from palaeoanthropology
Languages, behaviour and history
Human diversity and dispersals
Organisers and speakers
Scientific programme committee
Keynote Speakers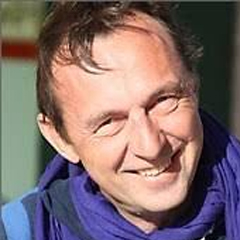 Robert Foley
University of Cambridge, UK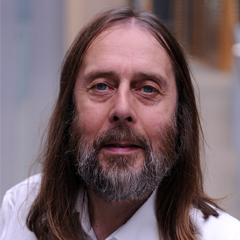 Chris Tyler-Smith
Wellcome Sanger Institute, UK
Confirmed speakers
Joshua Akey – Princeton University, USA
Susana Carvalho – University of Oxford, UK
Chris Clarkson – University of Queensland, Australia
Anna Di Rienzo – University of Chicago, USA
Russell Gray – Max Planck Institute, Germany
Garrett Hellenthal – University College London, UK
Asifa Majid – University of York, UK
Maria Martinon-Torres – CENIEH, Spain
Iain Mathieson – University of Pennsylvania, USA
Lisa Matisoo-Smith – University of Otago, New Zealand
Carina Schlebusch – Uppsala University, Sweden
Sarah Tishkoff – University of Pennsylvania, USA
Kira Westaway – Macquarie University, Australia
Conference organiser
Nicole Schatlowski, Scientific Programme Officer
Jemma Beard, Conference and Event Organiser
How to apply
Early bird discount
(until 6 August)

Standard rate
(after 6 August)

Student
No accommodation
£268
£368
Student
On-site twin accommodation
£374
£474
Student
On-site single accommodation
£438
£538
Academic
No accommodation
£368
£468
Academic
On-site twin accommodation
£474
£574
Academic
On-site single accommodation
£538
£638
Commercial
No accommodation
£468
£568
Commercial
On-site twin accommodation
£574
£674
Commercial
On-site single accommodation
£638
£738
The registration fee includes entrance to the lectures and poster sessions, an abstract book, meals (lunch and dinner) and refreshments during the conference. Breakfast will be provided for delegates who have booked accommodation.
Accommodation
Accommodation is provided for the nights of 30 October and 31 October 2019. Please note: there is limited onsite accommodation and this will be allocated on a first-come, first-served basis. Therefore, early registration is recommended.
If you wish to book onsite accommodation either side of the conference dates, please contact the Conference Centre directly.
Travel visas
Contact the conference organiser if you require a letter to support a travel visa application. Please note: letters will only be provided to confirmed registrants.
Non-European Economic Area or Swiss nationals may be required to have a visa to enter the UK.
Early application is strongly advised, as this process can take 6-8 weeks or longer.
Please visit the following websites for further information:
---
Accommodation services phishing scam – please be vigilant. More information.
Cost
A limited number of registration bursaries are available for PhD students to attend this conference (up to 50% of the standard registration fee) from Wellcome Genome Campus Scientific Conferences.
To apply, please contact the conference organiser. You will be sent a unique registration link which will hold your place, without taking payment, until you have been notified of the outcome of your application.
The following documents will need to be provided as part of the bursary application:
Abstract (to be submitted via the portal during the registration process)
CV
A justification letter (explain how you will benefit from attending the conference)
A supporting letter from supervisor stating financial need
If you have already registered for the conference you are still welcome to apply for a bursary, please contact the conference organiser.
Bursary deadline: 20 August 2019
Additional funding opportunities
Visit our support page for additional financial support currently available.
Abstracts
We welcome abstracts from all areas relevant to the main themes of the meeting, for both oral and poster presentations. Several oral presentations will be chosen from the abstracts submitted.
Abstracts will only be considered from registered delegates. Please use our online abstract submission system and follow the instructions given to ensure your abstract is submitted correctly. All abstracts must be submitted by the deadline. If you are intending to submit more than one abstract, please contact the conference organiser prior to registration.
The scientific programme committee will assess your abstract after the deadline has passed and you will be notified whether you have been selected for an oral or poster presentation.
Poster boards onsite will accommodate 118 cm high by 84 cm wide (A0- portrait) of printed material. Accepted abstracts will appear in the conference programme book and poster boards will be allocated at the conference.
Abstract deadline: 17 September 2019

How to upload an abstract once you have already completed registration:
Log back into your registration account using either Firefox or Internet Explorer as your browser, via link above the 'Share' button on the right hand column of this page
Click on 'Account' (top right).
Then click on 'View account history'. This will show a table of your event registrations.
In the right-hand column you will see the option to 'Upload file' – click on this and select to upload an abstract.
Download abstract guidelines (78 KB)
Keynote lecture video from 2017 meeting
Ancient DNA and its application to human evolution
Keynote lecture Svante Pääbo (Max Plank Institute for Evolutionary Anthropology, Germany) at Human Evolution: Fossils, Ancient and Modern Genomes (20-22 November 2017).
Back to top