Evolution and Ecology of Cancer
17–19 July 2019
Wellcome Genome Campus, UK
Cellular Cooperation and Competition in Cancer
Summary
This new conference aims to bring together evolutionary biologists, ecologists, cancer researchers and cancer clinicians, highlighting that evolution and ecology are fundamental to both the basic science and the clinical management of cancer.
Cancer has been central to the history of life. Cancer (uncontrolled growth of somatic cells) was the primary barrier to the evolution of multicellular bodies. It was only after evolution discovered mechanisms to suppress and control the proliferation of what came to be somatic cells, that organisms larger than single cells could evolve. In a sense, cancer is the default state of cells, and cooperation, in the form of large bodies, was the novelty that changed the world.
The conference will discuss the evolution and ecology of cells in tumours, as well as the interaction of cancer with the evolution and ecology of organisms. The main focus of this year's meeting is on Cooperation, Conflict and Parasitism, including cellular competition, multicellularity and mathematical models. There will also be an extensive session on the new and exciting field of transmissible cancers.
This meeting is organised in collaboration with the International Society for Evolution, Ecology and Cancer (ISEEC).
Programme
The conference will start at approximately 13.00 on Wednesday, 17 July and close at approximately 14.00 on Friday, 19 July 2019.
Topics will include:
Cooperation and conflict in multicellularity
Cellular competition
Mathematical models
Cooperation and cancer
Evolvability and adaptation
Transmissible cancer
A draft programme will be available shortly.
Organisers and speakers
Scientific programme committee
Keynote Speaker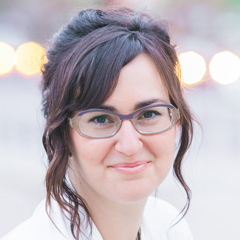 Athena Aktipis
Arizona State University, USA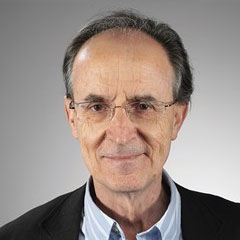 Mel Greaves
The Institute of Cancer Research, UK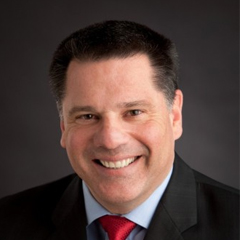 Kenneth Pienta
Johns Hopkins, USA
Confirmed speakers
Diana Fusco – University of Cambridge, UK
Rodrigo Hamede – University of Tasmania, Australia
Kairbaan Hodivala-Dilke – Barts Cancer Institute, UK
Michalina Janiszewska – Scripps, USA
Michelle Leger – Institute of Evolutionary Biology, Spain
Michael Lynch – Arizona State University, USA
Michael Metzger – Pacific Northwest Research Institute, USA
Ginés Morata Pérez – Centre for Molecular Biology, Spain
Elizabeth Murchison – University of Cambridge, UK
Kateřina Staňková – Maastricht University, The Netherlands
Beata Ujvari – Deakin University, Australia
Scientific Conferences Team
Nicole Schatlowski, Scientific Programme Officer
Jemma Beard, Conference & Events Organiser
How to apply
Discounts are available for members of the International Society for Evolution, Ecology and Cancer (ISEEC).

You will need to provide your membership number to claim the discount.
If you would like to become a member of the ISEEC, please register here http://www.iseec.org/ first.
Early bird discount
(until 23 April 2019)

Standard rate
(after 24 April 2019)
Student
No accommodation
£264
£364
Student – ISEEC members
No accommodation
£220
£320
Academic
No accommodation
£364
£464
Academic – ISEEC members
No accommodation
£270
£370
Commercial
No accommodation
£464
£564
Accommodation
Off-site accommodation
£259
£259
The registration fee includes entrance to the lectures and poster sessions, an abstract book, meals (lunch and dinner) and refreshments during the conference. Breakfast will be provided for delegates who have booked accommodation.
Accommodation
Accommodation is provided for the nights of 17 and 18 July 2019.
Please note: Onsite accommodation has sold out.
We have arranged accommodation nearby at the Holiday Inn Express, Whittlesford.
The Holiday Inn is a 5-min drive from the campus. Complimentary shuttles to and from the conference centre will be provided.
If you wish to book onsite accommodation either side of the conference dates, please contact the Conference Centre directly.
Travel visas
Contact the conference organiser if you require a letter to support a travel visa application. Please note: letters will only be provided to confirmed registrants.
Non-European Economic Area or Swiss nationals may be required to have a visa to enter the UK.
Early application is strongly advised, as this process can take 6-8 weeks or longer.
Please visit the following websites for further information:
---
Accommodation services phishing scam – please be vigilant. More information.
Cost
A limited number of registration bursaries are available for PhD students to attend this conference (up to 50% of the standard registration fee) from Wellcome Genome Campus Scientific Conferences.
To apply, please contact the conference organiser. You will be sent a unique registration link which will hold your place, without taking payment, until you have been notified of the outcome of your application.
The following documents will need to be provided as part of the bursary application:
Abstract (to be submitted via the portal during the registration process)
CV
A justification letter (explain how you will benefit from attending the conference)
A supporting letter from supervisor stating financial need
If you have already registered for the conference you are still welcome to apply for a bursary, please contact the conference organiser.
Bursary deadline: 7 May 2019
Additional funding opportunities
Visit our support page for additional financial support currently available.
Abstracts
We welcome abstracts from all areas relevant to the main themes of the meeting, for both oral and poster presentations. Several oral presentations will be chosen from the abstracts submitted.
Abstracts will only be considered from registered delegates. Please use our online abstract submission system and follow the instructions given to ensure your abstract is submitted correctly. All abstracts must be submitted by the deadline. If you are intending to submit more than one abstract, please contact the conference organiser prior to registration.
The scientific programme committee will assess your abstract after the deadline has passed and you will be notified whether you have been selected for an oral or poster presentation.
Poster boards onsite will accommodate 118 cm high by 84 cm wide (A0- portrait) of printed material. Accepted abstracts will appear in the conference programme book and poster boards will be allocated at the conference.
Abstract deadline: 21 May 2019

Download abstract guidelines (78 KB)
Back to top