Health Data Science
11–12 June 2019
Wellcome Genome Campus, UK
New data-led approaches to promote disease prevention and improve population health
Summary
Health data science develops and applies data-driven solutions to health and biomedical challenges to benefit patients and public health. This conference will bring together several disciplines with a common interest in applying innovative approaches and data analytics to improve population health and patient care, promote disease prevention and provide novel insights into disease pathways.
The conference will focus on molecular epidemiology, data analytics, precision/stratified medicine and the integration of multiple 'omics into health data science. As population level and patient-based resources continue to mature (e.g. UK Biobank, Genomics England and other international efforts), and digital health technologies (wearables and sensors) are gaining rapid momentum, this meeting will provide a platform to showcase research strengths in these areas, and encourage appropriate clinical validation and novel applications of these technologies, fuelling further innovation that will benefit public health.
The meeting is relevant to a wide range of participants from multiple disciplines including those working in clinical medicine, computer science and data-analytics, digital health, epidemiology, genomics and statistics. It will provide a forum to showcase, discuss and debate innovations in these fields as well as a focus on knowledge exchange, networking and training for the next generation of leaders in data science.
We welcome abstracts on all major themes of this meeting as oral or poster presentations.
Programme
The conference will start at approx. 10am on 11 June and finish at approx. 2pm on 12 June 2019.
Topics will include:
Computational medicine
Precision medicine
Integrating multi-omics into health research
Platform and technologies for health data science
Molecular epidemiology and population health
Prevention and intervention
Digital health
Organisers and speakers
Scientific programme committee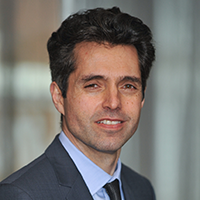 John Danesh
University of Cambridge, UK
Caroline Relton
University of Bristol, UK
Cathie Sudlow
University of Edinburgh, UK
Keynote speakers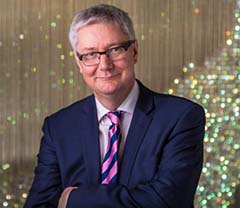 Andrew Morris
Health Data Research, UK
Confirmed speakers
Tianxi Cai – Harvard School of Public Health, USA
Richard Dobson – King's College London, UK
Michael Inouye – University of Cambridge, UK
Sarah Kim-Hellmuth – New York Genome Center, USA
Cecilia Lindgren – University of Oxford, UK
Calum MacRea – Harvard Medical School, USA
Teri Manolio – National Human Genome Research Institute, USA
Brent Richards – McGill University, Canada
Scientific Conferences Team
Treasa Creavin – Scientific Programme Manager
Zoey Willard – Conference & Events Organiser
How to apply
Early bird discount
(until 19 March)

Standard rate
(after 19 March)
Student
No accommodation
£136
£236
Student
On-site twin accommodation
£189
£289
Student
On-site single accommodation
£221
£321
Academic
No accommodation
£236
£336
Academic
On-site twin accommodation
£289
£389
Academic
On-site single accommodation
£321
£421
Commercial
No accommodation
£336
£436
Commercial
On-site twin accommodation
£389
£489
Commercial
On-site single accommodation
£421
£521
The registration fee includes entrance to the lectures and poster sessions, an abstract book, meals (lunch and dinner) and refreshments during the conference. Breakfast will be provided for delegates who have booked accommodation.
Accommodation
Accommodation is provided for the night of 11 June 2019. Please note: there is limited onsite accommodation and this will be allocated on a first-come, first-served basis. Therefore, early registration is recommended.
If you wish to book onsite accommodation either side of the conference dates, please contact the Conference Centre directly.
Travel visas
Contact the conference organiser if you require a letter to support a travel visa application. Please note: letters will only be provided to confirmed registrants.
Non-European Economic Area or Swiss nationals may be required to have a visa to enter the UK.
Early application is strongly advised, as this process can take 6-8 weeks or longer.
Please visit the following websites for further information:
---
Accommodation services phishing scam – please be vigilant. More information.
Cost
A limited number of registration bursaries are available for PhD students to attend this conference (up to 50% of the standard registration fee) from Wellcome Genome Campus Scientific Conferences.
To apply, please contact the conference organiser. You will be sent a unique registration link which will hold your place, without taking payment, until you have been notified of the outcome of your application.
The following documents will need to be provided as part of the bursary application:
Abstract (to be submitted via the portal during the registration process)
CV
A justification letter (explain how you will benefit from attending the conference)
A supporting letter from supervisor stating financial need
If you have already registered for the conference you are still welcome to apply for a bursary, please contact the conference organiser.
Bursary deadline: 2 April 2019
Additional funding opportunities
Visit our support page for additional financial support currently available.
Abstracts
We welcome abstracts from all areas relevant to the main themes of the meeting, for both oral and poster presentations. Several oral presentations will be chosen from the abstracts submitted.
Abstracts will only be considered from registered delegates. Please use our online abstract submission system and follow the instructions given to ensure your abstract is submitted correctly. All abstracts must be submitted by the deadline. If you are intending to submit more than one abstract, please contact the conference organiser prior to registration.
The scientific programme committee will assess your abstract after the deadline has passed and you will be notified whether you have been selected for an oral or poster presentation.
Poster boards onsite will accommodate 118 cm high by 84 cm wide (A0- portrait) of printed material. Accepted abstracts will appear in the conference programme book and poster boards will be allocated at the conference.
Abstract deadline: 14 May 2019 for poster presentations

Download abstract guidelines (79 KB)
Back to top