Genomics of Brain Disorders
17–19 May 2023
Wellcome Genome Campus, UK
A forum for scientists and clinicians working on neurodegenerative and psychiatric diseases
Summary
We are pleased to announce the fourth conference on the Genomics of Brain Disorders.
This meeting will bring together international scientists and clinicians working on neurodegenerative and psychiatric diseases to compare approaches used and the emerging lessons from both categories of disease.
Psychiatric disorders, such as schizophrenia and depression, and neurodegenerative disorders, such as Alzheimer's disease and Parkinson's disease, are placing an increasing burden on the developed world. Technical advances over the past few years, including genome-wide association and next-generation sequencing studies, have led to the discovery of many predisposing loci for both psychiatric and neurodegenerative disorders.
The conference will synthesise these advances and challenges in the genomics of various brain disorders. This year's programme will explore recent insights into complex variations and genetic architecture in these disorders. We will also include sessions to discuss emerging tools and technologies, including functional assays, long-read sequencing, single cell, organoids, and other modelling approaches. In addition, we will highlight the methods used in population studies and how genomics is driving new therapeutics.
This conference will be a hybrid meeting – with onsite or virtual attendance.
Image credit: Jessica Johnson
Programme
The conference will start at approximately 12.00 on Wednesday, 17 May and close at approximately 13.30 on Friday, 19 May 2023. All times are in BST. See the time where you are here.
Discussions will focus on various aspects of brain disorders, including:
Complex genetic variation in brain diseases
Modelling disease
Scalable 'omics
Methods of population studies
Genetic architecture
Using genomics to drive therapeutics
Download the final programme (16 May 2023) (249 KB)
Organisers and speakers
Scientific programme committee
Keynote speakers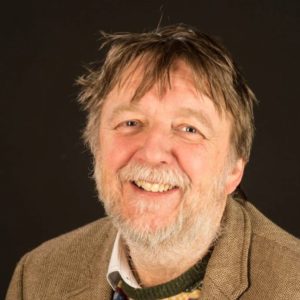 Sir John Hardy
UK Dementia Research Institute at UCL, UK
Danielle Posthuma (virtual)
Vrije Universiteit Amsterdam, the Netherlands
Confirmed speakers
Abdel Abdellaoui – Amsterdam UMC, the Netherlands
Ole Andreassen – University of Oslo, Norway
Thomas Bourgeron – Institut Pasteur, France
Gerome Breen – King's College London, UK
Nicole Coufal – University of California, San Diego, USA
Sonia Gandhi – Francis Crick Institute, UK
Elise Robinson – Broad Institute of MIT and Harvard, USA
Panos Roussos – Icahn School of Medicine at Mount Sinai, USA
Hreinn Stefánsson – deCODE genetics, Iceland
Arianna Tucci – Queen Mary University of London, UK
Hyejung Won – University of North Carolina at Chapel Hill, USA
Organisers – Wellcome Connecting Science
Jemma Hume, Conference & Events Organiser
Nagehan Ramazanoglu Bahadir, Scientific Programme Officer
Registration and accommodation
Registration deadline: 18 April 2023 (in person) | 9 May 2023 (virtual)
| | |
| --- | --- |
| In-person Registration | Fee |
| Student/trainee | £360 |
| Academic/non-profit organisation | £460 |
| Healthcare professional | £460 |
| Commercial/for-profit organisation | £560 |
| Onsite accommodation | £190 |
The in-person registration fee includes:
Full access to scientific programme: oral and poster presentations, and networking on campus
Access to the online conference portal to network with online participants
Meals (lunch and dinner) and refreshments during the conference. Breakfast will be provided for delegates who have booked onsite accommodation.
Recordings of the live-stream sessions, which will be available 'on-demand' for four weeks after the event ends
| | |
| --- | --- |
| Virtual Registration | Fee |
| Delegates from LMICs* | Free |
| Student/trainee | £55 |
| Academic/non-profit organisation | £105 |
| Healthcare professional | £105 |
| Commercial/for-profit organisation | £165 |
Virtual registration fee includes:
Access to the virtual event portal (Log in details will be emailed a few days before the event starts)
Live-stream sessions, including posters and online networking channels
Recordings of the live-stream sessions, available 'on-demand' for four weeks after the event ends.
* To promote more inclusive scientific discussions with international colleagues at our conferences, virtual delegates based in Lower and Middle-Income Countries can register for free (see list of countries here).
If you are an editor or journalist, please contact the conference organiser for more information about the discounted fee.
Payments: Please note that payment can only be made with Mastercard or Visa credit cards.
Accommodation
Booked accommodation is for the nights of 17 and 18 May 2023.
Please note: there is limited onsite accommodation and this will be allocated on a first-come, first-served basis; therefore, early registration is recommended.
If you wish to book campus accommodation either side of the conference dates, please contact the Hinxton Hall Conference Centre directly.
Accommodation services phishing scam – please be vigilant. More information.
Travel visas
Citizens of many countries can travel to the UK to attend a course or conference without needing a visa. Please check the UK government website for visitor information: https://www.gov.uk/standard-visitor.
Confirmed attendees requiring a letter to support a visa application should contact the event organiser.
Financial assistance
Bursaries
Bursary deadline: 30 March 2023
The registration bursaries are available to attend this conference in person (up to 50% of the registration fee). Priority will be given to those submitting abstracts, or those who are facing financial barriers.
To apply, please use the dedicated bursary application link on the registration site. Please answer the bursary-related questions and submit an abstract before midnight UK time on the bursary deadline for your application to be considered.
Additional funding opportunities
Visit our support page for additional financial support currently available.
Abstracts
Abstract deadline: extended to 30 March  2023
We welcome abstracts from all areas relevant to the main themes of the meeting, for both oral and poster presentations. Several oral presentations will be chosen from the abstracts submitted.
Abstracts will only be considered from registered delegates. Please use our online abstract submission system and follow the instructions given to ensure your abstract is submitted correctly. All abstracts must be submitted by the deadline. You can make changes to your submitted abstract before of the deadline by log into your account and following the instructions
If you have already completed your registration and subsequently wish to submit an abstract, or wish to submit a second abstract, please follow these instructions.
The scientific programme committee will assess your abstract after the deadline has passed and you will be notified whether you have been selected to present an oral or poster presentation.
Poster boards onsite will accommodate 118 cm high by 84 cm wide (A0- portrait) of printed material. Accepted abstracts will appear in the conference programme book; poster board numbers will be allocated at the conference.
All those accepted for a poster presentation will be given the opportunity to upload a short video describing their work.
Download guidelines on correct abstract format (328 KB)
Sponsors
With thanks to our sponsors:

If you are interested in supporting this meeting, please contact the sponsorship manager.
See our sponsorship page for information about the benefits.
Keynote lecture videos from 2021 and 2018 meetings
The nature of schizophrenia
Keynote lecture by Mike Owen (Cardiff University, UK) at Genomics of Brain Disorders 2021.
What's the future of treating brain disorders?
Keynote lecture by Ruth McKernan (Innovate UK) at Genomics of Brain Disorders 2018.
Testimonials
Delegate feedback from previous conferences in the series:
"Very warm and personal approach, all speakers were of high quality, the programme was built up carefully, covering all relevant aspects."
"I thought the programme was really well crafted with not only a range of fields but also a range of career levels. It had a really friendly atmosphere that fostered some very interesting discussions."
"The pacing of the schedule was excellent and the balance between talks, poster sessions and breaks was brilliant."
Back to top