Genomic Practice for Genetic Counsellors (Virtual)
31 January–2 February 2022
Wellcome Genome Campus, UK
The fundamental aspects of genomics and bioinformatics that underpin clinical practice
Course Summary
Due to the ongoing situation with Covid-19, this course will be delivered in a virtual format.
We are pleased to announce the eighth in our series of courses on genetic counselling. This course aims to meet the training needs of genetic counsellors as they upskill in response to the roll-out of genomic sequencing in the clinic. This year's course will focus on the practical applications of genomics with several 'hands-on' workshop sessions.
The programme will focus on the fundamental aspects of genomics and bioinformatics that underpin clinical practice. There will be a particular emphasis on learning how to do variant interpretation. For example, the course include several hands-on sessions that will focus on the use of the DECIPHER database, and the identification of variants in cancer and cardiac disorders. Attendees will have the opportunity to work with sequence data and explore how it is created, analysed and delivered. The course will include discussions on the role of genomics in healthcare and the role of genetic counselling in how genomic healthcare is delivered.
Target audience
The course is suitable for genetic counsellors practising in the UK or internationally. We also welcome applications from nurses or clinicians delivering genetic healthcare. Previous participants may wish to return to this course as the focus on practical application will enable them to develop their skills further. The course has been designed to be relevant for use by genetic counsellors in the UK and Ireland in their GCRB registration.
To optimize discussions and interactions, numbers are limited. Please note that we may need to limit the number of places allocated to each centre/institute to increase diversity on the course.
Learning outcomes
At the end of this course participants should be able to:
Describe and critically evaluate the current role of genomics in healthcare.
Assess and critique the use of a variety of visualization tools and databases, such as DECIPHER.
Perform a basic variant interpretation process for discussion with other professionals.
Contribute effectively to discussions on variant interpretation during a multidisciplinary team meeting.
Discuss the role of genetic counselling in the future applications of genomics in different healthcare systems worldwide.
Programme
The virtual course run over 3 days. The course will start at 09.00 on Monday, 31 January and close at approximately 16.00 on Wednesday, 2 February 2022. All times are given in GMT. See the time where you are here.
Topics will include:
The role of genomics in healthcare
Cancer genomics
Cardiac genomics
Variant interpretation
Functional studies and analysis
Future challenges in genomic medicine
Final Programme (55 KB)
Instructors and speakers
Scientific programme committee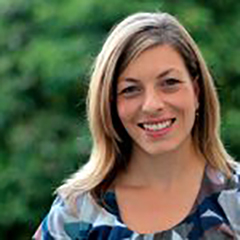 Gemma Chandratilake
University of Cambridge, UK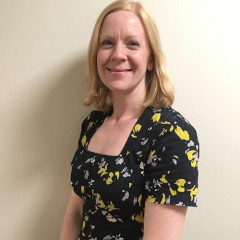 Catherine Houghton 
Liverpool Women's NHS Foundation Trust, UK
Nicki Taverner
Cardiff University, UK
Course speakers
Julia Foreman – Wellcome Trust Sanger Institute, UK
Lyndon Gallacher -Victoria Clinical Genetics Service, Australia
Elaine George – University Hospital Birmingham, UK
Tamam Khalaf –  Igenomix Middle East, UAE
Cathryn Lewis – King's College London, UK
Amanda Pichini – Genomics England, UK
Heather Pierce – Cambridge University Hospitals, UK
Clare Turnbull – The Institute of Cancer Research, UK
Tina Wessels – University of Cape Town, South Africa
Organisers – Wellcome Connecting Science
Amanda Fletcher – Conference & Events Organiser
Treasa Creavin – Scientific Programme Manager
How to apply
Application deadline: 30 November
Prerequisites
This course is aimed at practising genetic counsellors or nurses and clinicians providing genetic counselling in a healthcare setting and working directly with patients in the UK or internationally.
How to Apply
Please complete the online application form. Places are limited and will be awarded on merit.
To encourage discussions on the course with other course participants, we encourage candidates to submit a clinical case study. This should be a clinical case that involves genomic testing. Please describe the impact of this testing on the patient/family and their clinical care Was the clinician involved in the interpretation of the variants and how? We will select a few cases studies for wider discussions. Please note that you do not have to submit a case study to be accepted on the course.
If you have any problems with the online application process, please contact the event organiser.
Cost and bursaries
| | | |
| --- | --- | --- |
| | | |
| *Course fee | £150 | Due to the ongoing Covid-19 pandemic this course will be delivered in a virtual format. |
The virtual package package includes: Access to all live-streamed sessions (including online networking channels), as well as access to all sessions 'on-demand' for four weeks after the event.
Bursaries
* To increase the international diversity of attendees at our meetings, we offer bursaries for delegates from Lower and Middle Income Countries (see list of countries here). If you would like to apply for a bursary, please contact the event organiser. You will be asked to submit a CV and a letter stating financial need.
Testimonials
Feedback from the 2020 and 2021 courses:
"I have started sharing what I learned during this course to my fellow genetic counselors. I'm very much excited to discuss as I know it will help them in their practice as well."
"This was one of the most exciting and content-relevant courses I have attended for genetic counsellors in a long time."
"I think the organisers did a great job hosting this virtually, and it was very easy to follow and participate! This course has helped me feel more confident with variant interpretation and I hope I am able to use the skills here."
"I thought the entire platform of the course was extremely user friendly and even though it was virtual I felt that we all got to network and interact"
Back to top