Epigenomics of Common Diseases (Virtual Conference)
18–20 November 2020
Virtual Conference
Summary
Owing to the ongoing situation with covid-19, this event will be organised as a virtual conference.
We are pleased to announce the 9th Epigenomics of Common Diseases conference and invite scientists working on experimental and computational epigenomics and epigenetics to showcase the latest developments in the field and discuss epigenomic approaches in common human diseases.
Epigenetic variation plays an important role in disease processes and provides a promising focus for disease prediction, prevention and treatment. Technological advancements in the past few years have fuelled a dramatic increase in the scale, breadth and availability of epigenomic reference maps, including populational and environmental epigenomic datasets.
The conference will cover a broad spectrum of epigenomic discoveries, opportunities and challenges in human normal biology and in disease. This year's topics include epigenetic classifiers, chromatin regulation in disease, population studies and multi 'omics' epigenomics. We will highlight methodologies such as single cell sequencing and new bioinformatics approaches  and also discuss reference annotation of epigenomes.
Programme
The conference will start at approximately 1 pm (GMT) on Wednesday 18 November and close at approximately 7 pm on Friday 20 November 2020. All times are given in Greenwich Mean Time. See the time where you are here.
Topics will include:
Single cell & technology
Epigenetic classifiers
Chromatin regulation in disease
Population studies
Multi 'omics' and integrative epigenomics
Reference annotation
Organisers and speakers
Scientific programme committee
Keynote speakers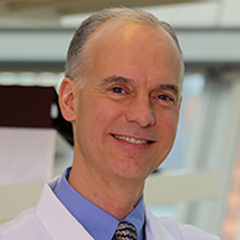 Peter Laird
Van Andel Institute, USA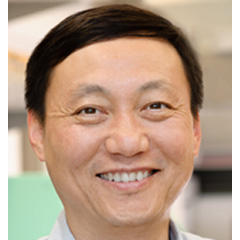 Bing Ren
University of California San Diego, USA
Confirmed speakers
Kelly Bakulski – University of Michigan, USA
David Capper – Charité, Germany
Christopher Glass – University of California San Diego, USA
Martin Hirst – University of British Columbia, Canada
Claudia Kleinman – McGill University, Canada
Tuuli Lappalainen – New York Genome Center & Columbia University USA
Riccardo Marioni – University of Edinburgh, UK
Alex Meissner – Max Planck Institute for Molecular Genetics, Germany
Gemma Sharp – University of Bristol, UK
Sarah Teichmann – Wellcome Sanger Institute
Céline Vallot – Institut Curie, France
Naomi Wray – University of Queensland, Australia
Conference organiser
Nicole Schatlowski, Senior Scientific Programme Officer
Laura Wyatt, Conference and Events Manager
How to apply
| | |
| --- | --- |
| Virtual conference rate |   |
| Student | 50£ |
| Delegates from LMICs* | 50£ |
| Academic | 100£ |
| Commercial | 150£ |
The virtual registration package includes: Access to all live-streamed sessions (including poster sessions and online networking channels), as well as access to all sessions 'on-demand' for four weeks after the event.
* To increase the international diversity of attendees at our meetings, we have reduced fees for delegates from Lower and Middle Income Countries (see list of countries here)
Log in details for the virtual conference portal will be provided on Monday before the event.
Abstracts
We welcome abstracts from all areas relevant to the main themes of the meeting, for both oral and poster presentations. Several oral presentations will be chosen from the abstracts submitted.
Abstracts will only be considered from registered delegates. Please use our online abstract submission system and follow the instructions given to ensure your abstract is submitted correctly. All abstracts must be submitted by the deadline. If you are intending to submit more than one abstract, please contact the conference organiser prior to registration.
The scientific programme committee will assess your abstract after the deadline has passed and you will be notified whether you have been selected for an oral or poster presentation.
All abstract submissions accepted for a poster presentation will be given the opportunity to upload a short video describing their work.
Abstract deadline: 29 September 2020

How to upload an abstract once you have already completed registration:
Log back into your registration account using either Firefox or Internet Explorer as your browser, via link above the 'Share' button on the right hand column of this page
Click on 'Account' (top right).
Then click on 'View account history'. This will show a table of your event registrations.
In the right-hand column you will see the option to 'Upload file' – click on this and select to upload an abstract.
Download abstract guidelines (78 KB)
Keynote lecture videos from 2019 meeting
Epigenomics and Genome Function at Nucleotide Resolution
Keynote lecture by John Stamatoyannopoulos (University of Washington & Altius Institute, USA) at Epigenomics of Common Diseases 2019
Probing the epigenome for therapeutic opportunities
Keynote lecture Cheryl Arrowsmith (University of Toronto, Canada) at Epigenomics of Common Diseases 2019
Back to top