Antimicrobial Resistance – Genomes, Big Data and Emerging Technologies (Virtual Conference)
4–6 November 2020
Virtual Conference
Highlighting the importance of genomic data in the fight against AMR
Summary
Owing to the ongoing situation with covid-19, this event will be organised as a virtual conference.
Antimicrobial resistance has become a major challenge in our globalised world and tackling it will take the combined resources and effort of researchers working across different disciplines. This conference will bring together basic researchers, computer scientists, clinicians and policy makers interested in pathogen and human/host genomics, epidemiology and surveillance, machine learning, development of novel diagnostic tools and translation of AMR-data into clinical practice to discuss their findings.
Technical advances in recent years continue to expand our ability to collect huge amounts of genomic information on pathogens and their hosts, and a wealth of data is being collected in epidemiological and surveillance studies, including on the socio-economic burden of AMR.
This year the conference will highlight the role of genomic evidence – from internal and external environments as well as its role in the detection, tracking and control of antimicrobial resistance, especially in low- and middle-income countries. We will also discuss the role of vaccines in AMR and how bacterial genomics and metagenomics can be translated into clinical practice.
Programme
The conference will start at approximately 1 pm (GMT) on Wednesday 4 November and close at approximately 7 pm on Friday 6 November 2020. All times are given in Greenwich Mean Time. See the time where you are here.
Topics will include:
        Global burden of disease from drug-resistant infections: monitoring and evaluation
        Genomic evidence that informs the debate on the role of external and internal environments in AMR
        Genomic surveillance and epidemiology: its role in detection, tracking and control of antimicrobial resistance in LMIC
        Vaccines against AMR
        Translating bacterial genomics and metagenomics into clinical practice
Organisers and speakers
Scientific programme committee
Keynote speakers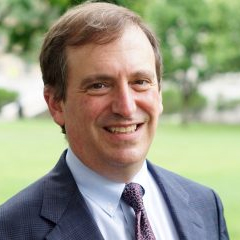 Marc Lipsitch
Harvard University, USA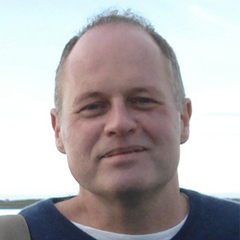 Timothy Walsh
University of Cardiff, UK
Confirmed speakers
Steve Baker – University of Cambridge, UK
Josefina Campos – ANLIS, Argentina
Alan Cross – University of Maryland, USA
Gagandeep Kang – Wellcome Trust Research Laboratory, India
Elizabeth Klemm – Wellcome, UK
Happiness Kumburu – Kilimanjaro Clinical Research Institute, Tanzania
Ginny Moore – Public Health England, UK
John Rossen – University of Groningen, The Netherlands
Sonia Sia – Department of Health, Philippines
Nicole Stoesser – University of Oxford, UK
Paul Turner – COMRU, Cambodia/UK
Neil Woodford – Public Health England, UK
Conference organiser
Nicole Schatlowski, Senior Scientific Programme Officer
Amanda Fletcher, Conference and Events Officer
How to apply
| | |
| --- | --- |
| Virtual conference rate |   |
| Student | £50 |
| Delegates from LMICs* | £50 |
| Academic | £100 |
| Commercial | £150 |
The virtual registration package includes: Access to all live-streamed sessions (including poster sessions and online networking channels), as well as access to all sessions 'on-demand' for four weeks after the event.
* To increase the international diversity of attendees at our meetings, we have reduced fees for delegates from Lower and Middle Income Countries (see list of countries here). If you are in need of financial support to cover the registration fees and would like to apply for a bursary, please contact the conference organiser. When applying for a bursary you will be asked to provide a letter stating financial need and a CV.
Log in details for the virtual conference portal will be provided on Monday before the event.
Abstracts
We welcome abstracts from all areas relevant to the main themes of the meeting, for both oral and poster presentations. Several oral presentations will be chosen from the abstracts submitted.
Abstracts will only be considered from registered delegates. Please use our online abstract submission system and follow the instructions given to ensure your abstract is submitted correctly. All abstracts must be submitted by the deadline. If you are intending to submit more than one abstract, please contact the conference organiser prior to registration.
The scientific programme committee will assess your abstract after the deadline has passed and you will be notified whether you have been selected for an oral or poster presentation.
All abstract submissions accepted for a poster presentation will be given the opportunity to upload a short video describing their work.
Abstract deadline: 8 September 2020

How to upload an abstract once you have already completed registration:
Log back into your registration account using either Firefox or Internet Explorer as your browser, via link above the 'Share' button on the right hand column of this page
Click on 'Account' (top right).
Then click on 'View account history'. This will show a table of your event registrations.
In the right-hand column you will see the option to 'Upload file' – click on this and select to upload an abstract.
Download abstract guidelines (78 KB)
Keynote lecture videos from 2018 meeting
Big gaps in our knowledge about AMR
Keynote lecture Mark Woolhouse (University of Edinburgh, UK) at Antimicrobial Resistance – Genomes, Big Data and Emerging Technologies 2018
State of the World's Antibiotics in 2018
Keynote lecture Ramanan Laxminarayan (The Center for Disease Dynamics, Economics & Policy (CDDEP), USA/India) at Antimicrobial Resistance – Genomes, Big Data and Emerging Technologies 2018
Back to top