Applied Bioinformatics and Public Health Microbiology
5–7 June 2019
Wellcome Genome Campus, UK
Focusing on the implications of data-driven genomics approaches in public health settings
Summary
The 7th Applied Bioinformatics and Public Health Microbiology conference provides a multidisciplinary forum to demonstrate how advances in microbial and viral genomics, bioinformatics, data science, and sequencing technology are being used to meet the needs of public health.
The programme will focus on how advances in sequencing and informatics are helping us to understand microbial diversity and evolution, pathogenesis, virulence and host-pathogen interactions within the context of public health microbiology. This year's meeting will focus on how these advances are transforming public health in lower and middle-income countries, as well as on how the integration of multiple sources of information (e.g. phylogeography, travel, climate data, social media use) is becoming increasingly important in genomic epidemiology.
We aim to share best practices for implementing genomics technology in routine, frontline diagnostics and surveillance, with a particular focus on the implications of using data-driven genomics approaches in the public health setting. The conference will also be an opportunity for bioinformaticians working in this area to exhibit the innovative tools that they have developed.
The conference attracts international participants working in a range of settings, including diagnostic and reference microbiology and virology laboratories, research institutes, bioinformatics departments, surveillance centres and hospital settings. This conference will have strong representation from clinical microbiologists and virologists and clinical bioinformaticians, to ensure appropriate migration of these technologies to diagnostic and surveillance applications.
Programme
The conference will start at approximately 12.00 on Wednesday 5 June and close at approximately 13.00 on Friday 7 June 2019
Topics will include:
Deploying genomics in remote and/or under-resourced settings
Data integration and data-sharing
Beyond bacteria: fungal, parasite, and viral genomics
Cultures and typing in the 21st century
Bioinformatics showcase
Final Programme (102 KB)
Organisers and speakers
Scientific programme committee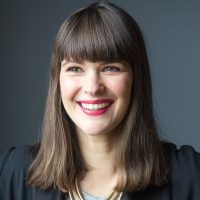 Jennifer Gardy
Bill and Melinda Gates Foundation, USA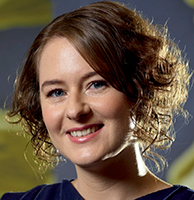 Kathryn Holt
Monash University, Australia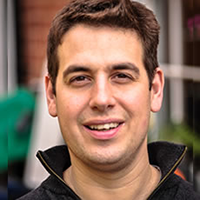 Nick Loman
University of Birmingham, UK
Keynote speaker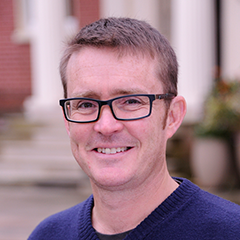 Nick Thomson
Wellcome Sanger Institute, UK
Confirmed speakers
Scott Beatson – University of Queensland, Australia
Caroline Buckee – Harvard University, USA
Lachlan Coin – University of Queensland, Australia
Matt Fisher – Imperial College London, UK
George Githinji – KEMRI-Wellcome Trust Research Programme, Kenya
Emma Hodcroft – University of Basel, Switzerland
Justin Lessler – Johns Hopkins, USA
Katrina Lythgoe – University of Oxford, UK
Iruka Okeke – University of Ibadan, Nigeria
Robin Patel – Mayo Clinic, USA
Nicola Perrin – Wellcome, UK
Torsten Seemann – University of Melbourne, Australia
Scientific Conferences Team
Laura Hubbard, Conference & Events Organiser
Treasa Creavin, Scientific Programme Manager
How to apply
Early bird discount
(until 12 March)

Standard rate
(after 12 March)
Student
No accommodation
£247
£347
Student
On-site twin accommodation
£353
£453
Student
On-site single accommodation
£418
£518
Academic
No accommodation
£347
£447
Academic
On-site twin accommodation
£453
£553
Academic
On-site single accommodation
£518
£618
Commercial
No accommodation
£447
£547
Commercial
On-site twin accommodation
£553
£653
Commercial
On-site single accommodation
£618
£718
The registration fee includes entrance to the lectures and poster sessions, an abstract book, meals (lunch and dinner) and refreshments during the conference. Breakfast will be provided for delegates who have booked accommodation.
Accommodation
Accommodation is provided for the nights of 5 and 6 June 2019.
Please note: Onsite accommodation has sold out.
We have arranged accommodation nearby at the Holiday Inn Express (see rates below).
| | | | |
| --- | --- | --- | --- |
| Student | Single accommodation at Holiday Inn Express | | £547 |
| Academic | Single accommodation at Holiday Inn Express | | £672 |
| Commercial | Single accommodation at Holiday Inn Express | | £772 |
The Holiday Inn is a 5-min drive from the campus. Complimentary shuttles to and from the conference centre will be provided.
Accommodation update: We recommend booking accommodation in central Cambridge. We will arrange for transport from Downing Street and Hills Road each day to the conference centre.
If you wish to book onsite accommodation either side of the conference dates, please contact the Conference Centre directly.
Travel visas
Contact the conference organiser if you require a letter to support a travel visa application. Please note: letters will only be provided to confirmed registrants.
Non-European Economic Area or Swiss nationals may be required to have a visa to enter the UK.
Early application is strongly advised, as this process can take 6-8 weeks or longer.
Please visit the following websites for further information:
---
Accommodation services phishing scam – please be vigilant. More information.
Cost
A limited number of registration bursaries are available for PhD students to attend this conference (up to 50% of the registration fee) from Wellcome Genome Campus Scientific Conferences.
The following documents will need to be provided:
Abstract
CV
Covering letter
Letter from supervisor
To apply, please contact the conference organiser.
Bursary deadline: 26 March 2019
Additional funding opportunities
Visit our support page for additional financial support currently available.
Abstracts
We welcome abstracts from all areas relevant to the main themes of the meeting, for both oral and poster presentations. Several oral presentations will be chosen from the abstracts submitted.
The conference will be an opportunity for bioinformaticians working in this area to exhibit the innovative tools that they have developed. If you are interested in this, please let us know when submitting your abstract.
Abstracts will only be considered from registered delegates. Please use our online abstract submission system and follow the instructions given to ensure your abstract is submitted correctly. All abstracts must be submitted by the deadline. If you are intending to submit more than one abstract, please contact the conference organiser prior to registration.
The scientific programme committee will assess your abstract after the deadline has passed and you will be notified whether you have been selected for an oral or poster presentation.
Poster boards onsite will accommodate 118 cm high by 84 cm wide (A0- portrait) of printed material. Accepted abstracts will appear in the conference programme book and poster boards will be allocated at the conference.
Abstract deadline: 9 April 2019
Download abstract guidelines (79 KB)
Keynote lecture video from previous meeting
Sources, Consequences and Uses of Antigenic Diversity in Streptococcus Pneumoniae
Keynote lecture by Marc Lipsitch, Harvard School of Public Health, USA, at Applied Bioinformatics and Public Health Microbiology 2015.
Back to top