Antimicrobial Resistance – Genomes, Big Data and Emerging Technologies (Virtual Conference)
27–29 April 2022
Wellcome Genome Campus, UK
Highlighting the importance of genomic data in the fight against AMR
Summary
We are pleased to announce the third Wellcome Connecting Science meeting on Antimicrobial Resistance (AMR). Antimicrobial resistance has become a major challenge in our globalised world, and tackling it will take the combined resources and effort of researchers working across different disciplines. Technical advances in recent years continue to expand our ability to collect vast amounts of genomic information on pathogens, and a wealth of data is being collected in epidemiological and surveillance studies, including on the socio-economic burden of AMR.
This year programme will include antimicrobial discovery and global trends in AMR, in addition to the focus on genomic evidence and other tools for surveillance. It will highlight the recent advances in the rapidly emerging field of machine learning and GWAS methods to predict AMR. We will also discuss the role of vaccines in AMR, diagnostics, and how to translate the research findings into clinical practice and policy.
This conference will bring together basic researchers, clinicians, computer scientists, and policymakers interested in pathogen genomics, epidemiology and surveillance, machine learning, as well as the development of novel diagnostic and therapeutic tools and approaches.
On this blog, you can learn more about the background of this meeting and the importance of using genomics and other technologies to meet this global challenge.
Programme
The conference will start at approximately 12.00 on 27 April and finish at about 16.30 pm on 29 April 2022. All times are given in British Summer Time. See the time where you are here.
Topics will include:
Global trends in AMR
Genomic surveillance
Antimicrobial discovery
Point of care detection
Machine learning and GWAS approaches
Translation into clinical practice and policy
Download the final programme (80 KB)
Committee and speakers
Scientific programme committee
Keynote speakers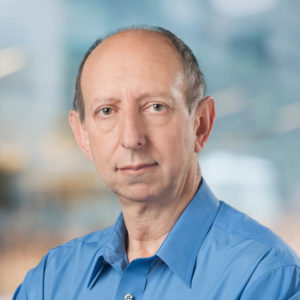 Keith Klugman
Bill & Melinda Gates Foundation, USA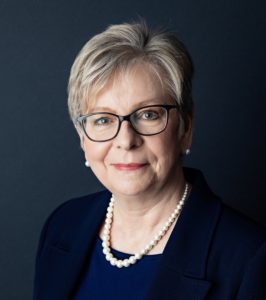 Sharon Peacock
University of Cambridge, UK 
Confirmed speakers
Roby Bhattacharyya – Massachusetts General Hospital/Broad Institute, USA
Eric Brown – McMaster University, Canada
Claire Chewapreecha –  MORU, Tayland
Maha Farhat – Harvard University, USA
Kat Holt – LSHTM, UK
Janet Midega – Wellcome Trust, UK
Robin Patel – Mayo Clinic, USA
Tim Rawson – Imperial College, UK
Senjuti Saha – Child Health Research Foundation, Bangladesh
Vinayak Singh – University of Cape Town, South Africa
Peng Wu – University of Hong Kong, Hong Kong
Organisers – Wellcome Connecting Science
Amanda Fletcher, Conference & Events Organiser
Treasa Creavin, Scientific Programme Manager
Nagehan Ramazanoglu Bahadir, Scientific Programme Officer
Registration and bursaries
Registration deadline: 19 April 2022
Bursary deadline: 1 March 2022
| | |
| --- | --- |
| | Registration rate |
| Delegates from LMICs* | Free |
| Student/trainee | £50 |
| Academic/Clinical | £100 |
| Commercial/For-profit organisation | £150 |
Registration includes:
access to the virtual event portal (Log in details will be emailed a few days before the event starts)
live-stream sessions, including posters and online networking channels
recordings of the live-stream sessions, available 'on-demand' for four weeks after the event ends.
*To increase the international diversity of attendees and promote more inclusive scientific discussions at our conferences, delegates based in Lower and Middle-Income Countries can register for free (see list of countries here).
If you are in need of financial support and would like to apply for a bursary, please follow the instructions below.
Bursaries
A limited number of bursaries are available to cover up to 100% of the registration fee.
To apply, please complete your event registration and bursary application via this unique link before the bursary deadline. For your application to be considered and your place reserved, you must also submit the following supporting documents:
letter stating financial need and explaining how you will benefit from attending the event
brief CV
We will be contact with the result of your application shortly after the bursary deadline.
If you have any questions, please contact the conference organiser.
Abstracts
Abstract deadline: 1 March 2022
We welcome abstracts from all areas relevant to the main themes of the meeting, for both oral and poster presentations. Several oral presentations will be chosen from the abstracts submitted.
Abstracts will only be considered from registered delegates. Please use our online abstract submission system and follow the instructions given to ensure your abstract is submitted correctly. All abstracts must be submitted by the deadline. You are welcome to submit a second abstract, please follow the instruction below.
The scientific programme committee will assess your abstract after the deadline has passed and you will be notified whether you have been selected for an oral or poster presentation.
All those accepted for a poster presentation will be given the opportunity to upload a short video describing their work
Submitting abstracts after completed registration:
Login to your account via 'My Account'.
Click on 'View account history' to show a table of your event registrations.
Select the appropriate conference
Click on 'Upload file' (in right hand column).
Select 'Abstract' and upload via the abstract form.
If you wish to upload a second abstract, click on 'Additional Abstract' and again upload via the abstract form.
Please note: documents submitted via 'Supporting Documents' are for bursary applications only and cannot be seen during the abstract selection process.
Download abstract guidelines (328 KB)
Testimonials
Feedback from the 2020 conference:
"Talks from experts was mind-blowing. It was a great event."
"They exceeded my expectations because all areas of AMR from mechanism through epidemiology, clinical practice and vaccine development were addressed."
"Thank you so much for this opportunity to be able to hear from different scientists and experts working on AMR. I was really able to learn a lot from the conference, including gaining new perspectives. I would just like again to commend the organising committee. This was really an effective and efficiently ran virtual conference! 'til the next one!"
Back to top