Antimicrobial Resistance: Where are we in the global challenge? 
A discussion with the Antimicrobial Resistance Genomes, Big Data and Emerging Technologies scientific committee
Antimicrobial resistance (AMR) is one of the most serious, growing public health threats requiring global action. As our 3rd conference on AMR approaches, we talked with programme committee members Professors Julian Parkhill, Susanna Dunachie and Yonatan Grad about the importance of using genomics and other technologies to address this challenge.
During the COVID era, antimicrobial resistance began to be referred to as a silent pandemic. Why do you think AMR research is so important?
Julian: The increase of AMR not only threatens our ability to treat infectious diseases, but also affects other medical interventions. Without effective antibiotics, our ability to use chemotherapy against cancer, and provide safe surgery is also curtailed.
How do you think the use of genomic surveillance and other big data technologies impact combating against AMR?
Julian: The first step to combatting a problem is fully understanding the scale of it. Surveillance allows us to measure the current situation, and identify changes such as the emergence of new resistance determinants and the transmission or expansion of existing ones. It also allows us to design control strategies to tackle these risks.
Besides these technical advances, what are the current challenges in AMR research?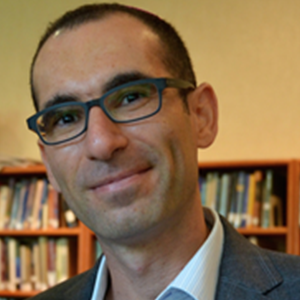 Yonatan: We know that antibiotic use selects for antibiotic resistance at the individual level, but our understanding of the relationship between use and resistance at population levels remains limited. We need a better understanding of patterns of antibiotic use and resistance and of the microbial ecology and competition of resistant strains and their susceptible counterparts.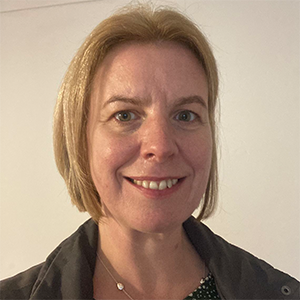 Susanna: The biggest challenge to me is recognising and supporting all the fantastic researchers gathering much-needed data on the ground in low and middle-income countries. There is a major lack of high quality, line level data linking patient details, clinical syndromes and individual bacterial isolates from representative populations. A lot of existing data comes from tertiary referral centres in major cities, and it is hard to extrapolate. It is a huge logistical and political challenge for researchers to generate such data in low resource settings, and often insufficient value and financial support is placed on their work. We need to invest in building laboratory capacity and user-friendly data capture systems, as well as listening to the expertise on the ground.
A further major challenge is piecing together all the major One Health strands that form part of the global AMR picture – including veterinary, agriculture, and environmental aspects.
What are the current research gaps in studies on AMR? In which areas do you expect developments?
Julian: One area I expect rapid development in is the use of genomics-enabled point-of-care diagnostics to rapidly identify the cause of an infection, and the relevant antibiotics to use. This will be essential for proper stewardship of our existing stock of antimicrobials, and to ensure any newly-developed antibiotics are used appropriately.
What do you think about the role of researchers in translating research into AMR policy and clinical practice?
Julian: Not all researchers can or will be involved in commercial translation, but they all need to be aware of the possible applications of their research, and be prepared to promote these, whether it is through publication or public/policy engagement. We should not forget that basic research (without apparent immediate applications) is also essential, as it forms a foundation for future applied research. It is impossible to perform applied research unless there is a solid foundation of basic research to build on.
Our conference series on AMR attracts diverse research communities, particularly from Low and Middle-income countries. Can you give some advice for young researchers working in this field?
Susanna: There is so much work to be done on AMR that it is easy to feel unless you are addressing many aspects at once you are not making a major contribution. In fact, it is often best to start small and simple, and develop skills to tackle one local aspect which you can then expand and build on. Collaborations can start small, aiming for early outputs that are small but high quality, and then use this as leverage to plan a bigger study. Think hard about study design and controls from the start and how you can make your sampling as representative of the local population as possible.
Do you have a moment that you want to share from past conferences?
Susanna: At the last AMR conference in 2020, it was very exciting to see so many international researchers able to attend because it was virtual, and the break out rooms were buzzing with early career researchers asking lots of questions – the format seemed to break down the hierarchies more than an in-person conference.
Finally, what is exciting about the 2022 conference?
At this conference, we are convening a multidisciplinary group of researchers studying many dimensions of AMR, sharing cutting edge research on surveillance, diagnostics, genomics, and statistical methods, and working collaboratively to tackle this immense and critical global challenge.
Yonatan Grad, Harvard University, USA
You can hear more from our committee at Antimicrobial Resistance – Genomes, Big Data and Emerging Technologies Conference on 27 – 29 April 2022. The programme will include antimicrobial discovery and global trends in AMR and focus on genomic evidence and tools for surveillance. We also highlight the recent advances in the rapidly emerging field of machine learning and GWAS methods to predict AMR.
The meeting will provide online discussion and networking opportunities for basic researchers, clinicians, computer scientists, and policymakers interested in pathogen genomics, epidemiology and surveillance.
If you would like to be part of these discussions – consider submitting an abstract by 1 March and register by 19 April 2022.
Back to top