Two students, a paediatrician and a research fellow walk into a conference… 
We spoke to some of the delegates who attended our recent Genomic Imprinting: from Biology to Disease conference, about their interests, and reasons for being at the meeting. 
But firstly, some introductions: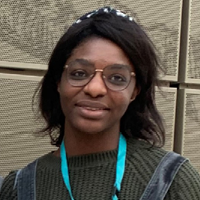 Céline Selenou (CS). Hello, I am in my third year of doctoral studies in Paris working on the development of cellular models to study imprinting diseases, especially those affecting growth. I came to the conference to share our latest results, and also to learn about new technologies and discoveries on parental imprinting.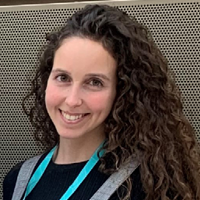 Maria João Arez (MJA). I am a second year PhD student from Lisbon studying epigenetics with an emphasis on genomic imprinting and stem cell biology. I wanted to attend this conference because it is 100% in line with my scientific topic and interests.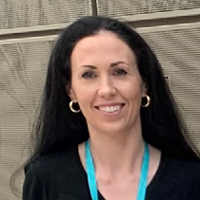 Claire Power (CP). I am a general paediatrician and researcher based in Dublin, Ireland. I have a clinical and research interest in inherited imprinting disorders. I was eager to attend the conference to learn from world-renowned speakers in genomic imprinting, and hear the most recent updates in research in the field from around the world.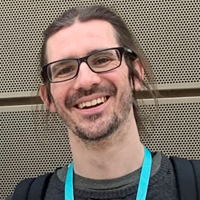 Steve Millership (SM). I am a research fellow at Imperial College London and am interested in the epigenetic control of pancreatic beta cell identity. The conference was an excellent opportunity to discuss the epigenetic and imprinting angle of our latest research findings.
What was your overall impression of the conference and what interested you most?
CS. The meeting was a perfect balance between clinical, fundamental and translational research. As a translational research student, I think the pathology modelling aspects were the most interesting for me. The more fundamental aspects opened up new and extremely interesting perspectives of study. The clinical aspect (which can get a bit lost when you are doing fundamental research) also allowed me to connect with my objectives with disease pathology.
MJA. It was my first meeting in which genomic imprinting was the main topic, so it gave me a comprehensive picture of the field at the molecular, physiological and pathological level. As a fundamental researcher, the clinical cases helped me to understand important links between molecular research and clinical research focusing on the patients' needs. It was also interesting to hear how difficult it still is to give a prognosis for some imprinting syndromes.
CP. The conference did not disappoint! The talks at the conference were truly excellent. I really enjoyed the poster pitch talks as they were a superb way of disseminating the vast amounts of new and important research contained in the poster displays. I also took the opportunity to network with other researchers, clinicians, and scientists who share an interest in imprinting disorders.
SM. As a basic scientist, I particularly enjoyed the talks on the life cycle of imprinting, gene function and physiology, as well as the more molecular-focussed 'Imprinting and beyond' session. Some amazing work and some great speakers. It was great to attend Azim Surani's keynote, whom I have not had the pleasure of hearing from previously! I also really enjoyed the poster pitch talks and the opportunity this gave several PhD students and junior post-docs.
How do you feel the conference benefited you and your work?
CS. I think this conference was really a unique opportunity. It is one of the few conferences fully dedicated to parental imprinting and opened up much more interesting and in-depth areas of discussion than traditional conferences might offer. Some of the discussions and presentations have given me new ideas to complete my work. Also, having the chance to meet some of the famous names in imprinting was really inspiring and motivating.
MJA. The conference has benefited me in several ways. First, I was able to talk with people from other labs and even discuss the possibility of joining their lab for a couple of months to perform some techniques. This is likely to be incredibly important and increase the output of my PhD project. I also got great feedback on my work which gave me more ideas for my PhD and future projects. Finally as a PhD student, the meeting gave me an overview of the labs working in the field where I could apply after my PhD.
CP. As a paediatrician looking after children with imprinting disorders, the talks on gene therapy research in Angelman Syndrome and Prader Willi Syndrome were fascinating. I found the panel discussion very useful to my practice and a wonderful opportunity to avail of the expertise of the panel and to discuss diagnostically challenging cases. I really enjoyed listening to the interesting cases presented at the clinical cases session and learning about new testing opportunities applicable to my own practice.
SM. Having presented, I was overjoyed to hear such a positive response to my own work and discussed in detail a number of different aspects. It was great to meet experienced imprinting biologists in person for the first time, and I was grateful for the huge range of suggestions they offered for the logical next steps. I also spoke to other attendees at a similar career stage and it was great to hear their stories and advice on career progression over dinner and coffee.
Is there anything else you would like to share about attending the conference?
CS. As a bursary beneficiary, I acted as one of the microphone runners during the conference question sessions. This made it easier for me to talk to other attendees, and also the reverse seemed true. It was a very good experience and I really allowed myself to take full advantage of all the benefits of this conference.
MJA. This is the first meeting that I have attended where the organisers have asked people to present a one minute pitch to advertise their poster. I think this was a great initiative!! This way people listening could select the posters they really wanted to see, and also hear about interesting posters that differed from their own work.
CP. The organisation of the conference was seamless and conference facilities were excellent. I would highly recommend the conference and look forward to attending again in the future.
SM. The vibe at the conference was first class and everyone was very friendly and eager to discuss the research. I will certainly be attending Wellcome Connecting Science conferences again, and will be encouraging others to do the same!
Thank you to Céline, Maria, Claire and Steve, for sharing your views with us!
Our delegates were discussing Genomic Imprinting: from Biology to Disease 2023, but their experiences could relate to many of our conferences. We strive to bring together communities working on cutting-edge fundamental science, promising translational developments, and ground-breaking clinical research; and deliver great meeting outcomes for all our participants.
Back to top