SAGESA: a training and research network to develop capacity for genomic surveillance of AMR
Nurturing valuable sub-regional collaborations
Learning and training initiatives, such as the Wellcome Connecting Science (WCS) global training programme disseminate knowledge, strengthen capacity, build networks, and bridge the gap between research and clinical applications.
But what happens when training ends, and you return to your regional lab or clinic? 
I am a clinical scientist at a district health centre in a remote border town. After attending WCS training in microbial genomics, I was motivated to apply what I had learnt to my work to tackle antimicrobial resistance in my community. Being disconnected from genomics experts and other scientists left me isolated, and I hoped for a network where I could access professional resources and collaborate with other scientists
WCS Microbial genomics course participant 
This is a situation faced by many scientists and healthcare professionals in Africa, particularly in the field of genomics, where technological application is still developing and expertise are lacking.
What is the SAGESA network doing to help? Where did it start?
Central to the WCS mission, is the commitment to extend training beyond the physical boundaries of a lab or computational course, and to develop nurturing scientific networks that link regional expertise and knowledge, to achieve effective health interventions. Therefore, thanks to a grant from the Alborada Research Fund, members of WCS Learning and Training team, alongside scientists from the National Institute of Communicable Diseases, the Centre for Genomics Pathogen Surveillance, and the University of Zimbabwe established SAGESA: a training and research network for genomic surveillance of antimicrobial resistance (AMR).
Whilst the network's name reflects the project's initial aim, which was to form a small community of research and public health scientists, bioinformaticians, and training developers in Southern Africa interested in genomic surveillance of AMR, there was a clear need to broaden its valuable activities beyond these borders. In less than 12 months since SAGESA was founded, a thriving network of over 400 people from 37 countries has flourished, with all members actively engaged in capacity building activities across the whole of Africa.
Complimenting other regional efforts and capacity development in infection control, SAGESA provides training in genomics and bioinformatics, prioritising tools critical for AMR surveillance.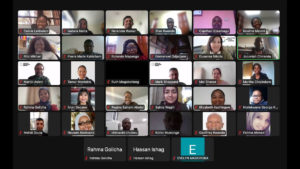 After conducting a training needs assessment, a series of webinars were held, delivered by international experts from Zimbabwe, South Africa, Kenya, Burkina Faso, Nigeria, the Netherlands, and the UK. The topics covered were identified as priority training needs by SAGESA members. A three-day intensive bioinformatic workshop was delivered to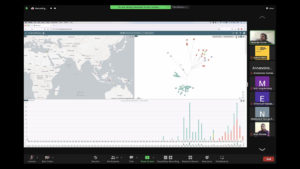 40 members of the network, with priority given to those working in Africa. Additional webinars were held on professional skills development, including grant writing, and delivered in collaboration with the Stellenbosch University Postdoctoral Programme.
How did we get there?
To facilitate the training activities and cultivate the formation of a community of practice, digital platforms were used including: the SAGESA website, a Github repository, and a dedicated Slack workspace. The core project team facilitated activities, encouraging members to take part and grow the network by introducing new people through their own personal networks.
All activities were evaluated, with members appreciating the opportunity to develop their skills alongside experts, as well as obtaining access to potential collaborators and mentors. For some members, an unexpected benefit of joining SAGESA was an improvement to their self-perceived standing in the AMR community.
I think my standing in my profession(al) practice has gone up because colleagues from within (the) SAGESA network and at my workplace are able to consult me on some areas of my strength.
SAGESA network member 
What's next?
While the activities covered by the initial grant have been completed, this work is just the first step. WCS is committed to evolving SAGESA to a sub-regional collaborative partnership between researchers and public health scientists, as well as global partners involved in AMR research and training. In the long term, this will contribute to strengthening the ongoing global efforts to develop a critical mass of expertise in genomics-based surveillance of AMR, and promote data sharing across Africa.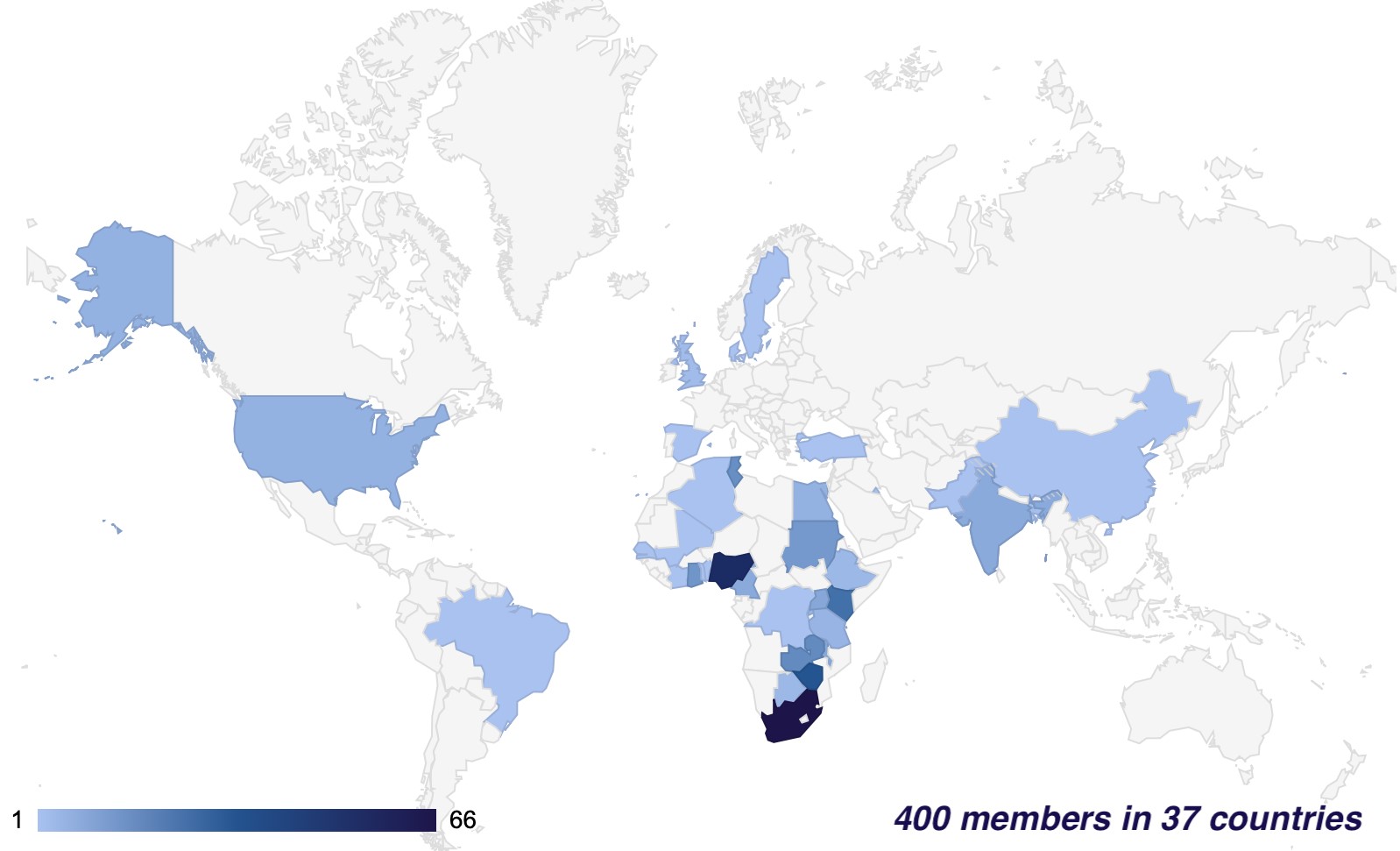 Current geographical distribution of SAGESA members
Back to top