Reaching beyond CRISPR for pivotal career development 
Dr Sunay Usluer shares how the CRISPR and beyond meeting series continues to inspire new thinking and facilitate valuable relationships. 
In September, we were thrilled to welcome 167 in-person and 190 virtual participants to our fourth CRISPR and beyond: perturbations at scale to understand genomes conference.
Dr Sunay Usluer, a Janet Thornton Postdoctoral Fellow at the Wellcome Sanger Institute, and a regular attendee of this meeting series on CRISPR technologies, has kindly shared a recap of her experiences of reconnecting with colleagues face-to-face.
After a two year in-person hiatus, the Wellcome Connecting Science (WCS) CRISPR and beyond conference returned to Hinxton Hall Conference Centre, based on the Wellcome Genome Campus; enabling the global community to discuss the latest developments in large-scale perturbation CRISPR-based technologies.
I attended the last in-person WCS CRISPR conference in 2019 at a pivotal time in my career; I was on a break as a postdoc fellow, and about to embark on changing research fields into functional genomics. At the start of my new and exciting journey, this meeting provided a timely opportunity to expand my understanding of the breadth of CRISPR technologies available to empower functional studies.
I was fascinated by the numbers of experimental approaches enabled by the application of powerful CRISPR technologies and models
Dr Sunay Usluer, a Janet Thornton Postdoctoral Fellow, Wellcome Sanger Institute
Since then, every year, the WCS Learning and Training team has worked with the organising committee to continue developing CRISPR programmes at the forefront of the field, focusing on novel perspectives driven by the latest and emerging research.
This year's CRISPR and beyond conference was held for the first time in a hybrid format; enabling scientists from across the globe to discuss, exchange ideas, and build new partnerships. Sessions covered emerging technologies and models, protein engineering, and precision editing approaches. Several talks provided insight into the use of CRISPR technology to answer important questions on disease modelling and the fundamental biology of gene interactions.
With CRISPR-based technologies leading to a significant increase in data production, across a very short duration, the need to understand and apply dedicated computational approaches to derive meaningful conclusions has intensified. Having the opportunity at this conference to attend a session dedicated to computational models specific to CRISPR-based editing outcomes, was extremely valuable to my research.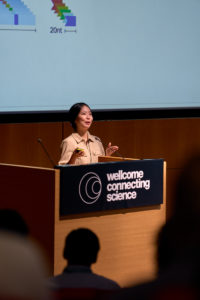 I also found the discussion on precision editing methods particularly pertinent, now that recent developments in the field have allowed perturbation of genomes at single nucleotide resolution, as well as measurement of phenotype effect at the single cell scale.
A notable speaker for me, was Uyen Linh Ho, University of Lausanne, who spoke on using CRISPR to assess the effects of missense mutations at scale.
These talks, combined with sessions on highly parallel readouts, including discussion on methodologies to complement CRISPR were extremely insightful.
The multidisciplinary nature of the presenters and attendees, all offering versatile experience flexing beyond CRISPR, led to many fruitful scientific discussions
Dr Sunay Usluer, a Janet Thornton Postdoctoral Fellow, Wellcome Sanger Institute
Pharma point of view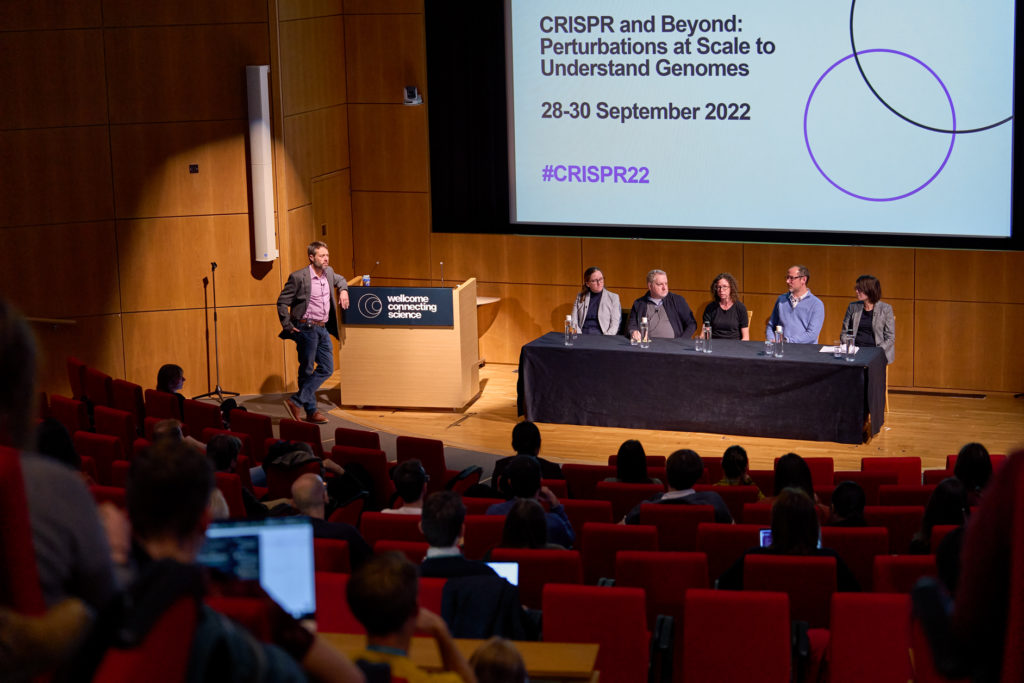 The conference closed with a panel discussion led by several representatives from the pharma industry; showcasing the application of functional genomics approaches in drug discovery pipelines. Constructive questions identified the requirements of successful screens in the pharma setting, which may have distinct requirements from those necessary in academic research. Combining the strengths of academia and pharma has never been more important to ensure that data accumulated through functional CRISPR screens is converted into tangible human benefit.
The discussions instigated through this panel, alongside the excellent interactive networking activities, provided a valuable opportunity to set up new collaborations and interactions in this field.
Opportunities for more discussion and networking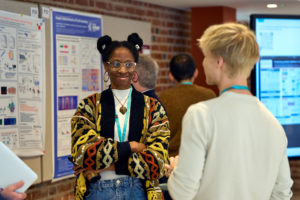 Besides established researchers, early career researchers had the opportunity to present their work through oral presentations, with 'Lightning Talks' providing another opportunity for young scientists to pitch their research.
Overall the 2022 CRISPR and beyond conference successfully brought together researchers with a range of expertise in perturbing and analysing genomes at scale. As the name implies, it was a conference exploring more than editing technologies, providing a broader perspective.
I appreciated the diversity of scientific representation across various disciplines and career stages
Dr Sunay Usluer, a Janet Thornton Postdoctoral Fellow, Wellcome Sanger Institute
What's next?
If this blog interested you and want to learn more about cutting-edge CRISPR technologies and models, join us at the next CRISPR and beyond conference in April 2024. You can register for email updates here.
Back to top