Genomics research: building communities of practice in Africa 
Directing training resources to broaden health impacts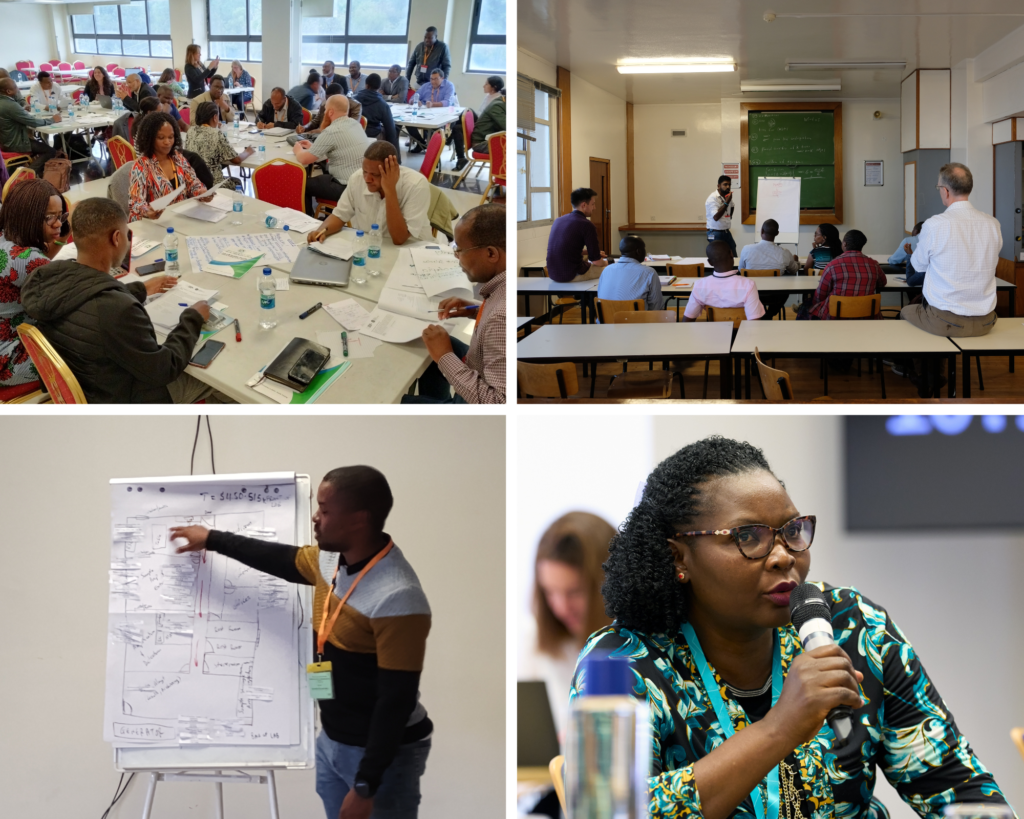 Developed and delivered alongside trusted regional partners, Wellcome Connecting Science provides application-based courses, to meet specific training needs in Africa. We work with experts, based in Africa, to develop a curricula focused on building capacity in genomics and medical genetics, delivered in training hubs across the continent.
We provide accessible spaces for scientists to develop the skills and confidence to use the latest genomics tools and techniques to address some of the most challenging African science research questions.
We focus on training scientists to use the tools and approaches that are accessible, affordable, and can be implemented within the African region they operate in.
We build communities of practice, by joining together networks of scientists with similar challenges and needs; cultivating continuing relationships for further impact after a single course or workshop. We foster environments for skills development, knowledge exchange, collaboration, and mentoring in discovery science, genomics, and global public health.
Broadening public health priorities 
Whilst research and treatments for infectious disease remain a public health priority in Africa, there are many other non-communicable diseases and conditions that need urgent attention. To address diabetes, hypertension, cancer, or cardiovascular diseases, an understanding of genetic risk factors is required, along with the regional population data to support targeted insights.
Our training programme addresses a wide-range of diseases, driven by scientists who understand their own needs and priorities.
Some of the topics we cover include:
Genome sequencing bioinformatics
Polygenic risk score analysis for global health
Molecular approaches to clinical microbiology
Cancer genome analysis
Drug discovery
Antimicrobial resistance
Infectious diseases in Africa
Whether participating in a practical activity or discussion session, where possible, African genome resources and data are used to illustrate how to effectively apply tools and techniques, to ensure learners are able to achieve their potential in discovery research for African populations.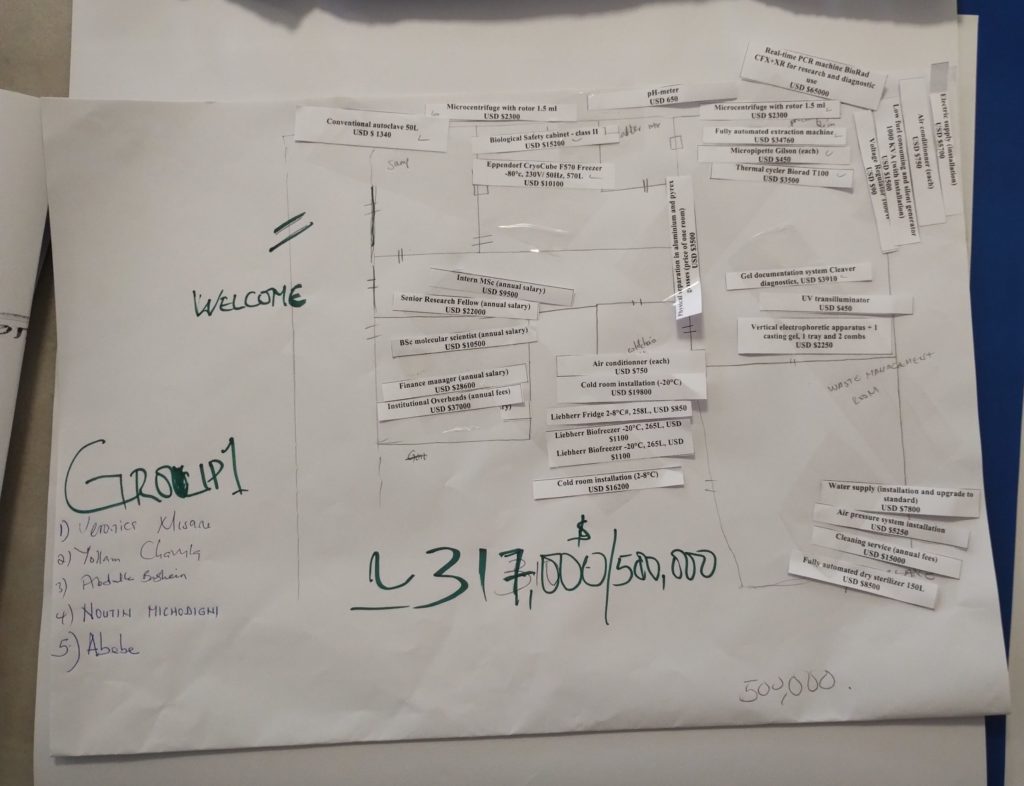 Train-the-Trainer 
Most of our courses have sessions dedicated to pedagogical approaches, to develop a pool of educators capable of teaching others within their own institutions. This "pay it forward" mentality aims to encourage sustainable training networks, strengthen collaboration, encourage African driven innovation, and enable these scientists to develop solutions to their own healthcare problems.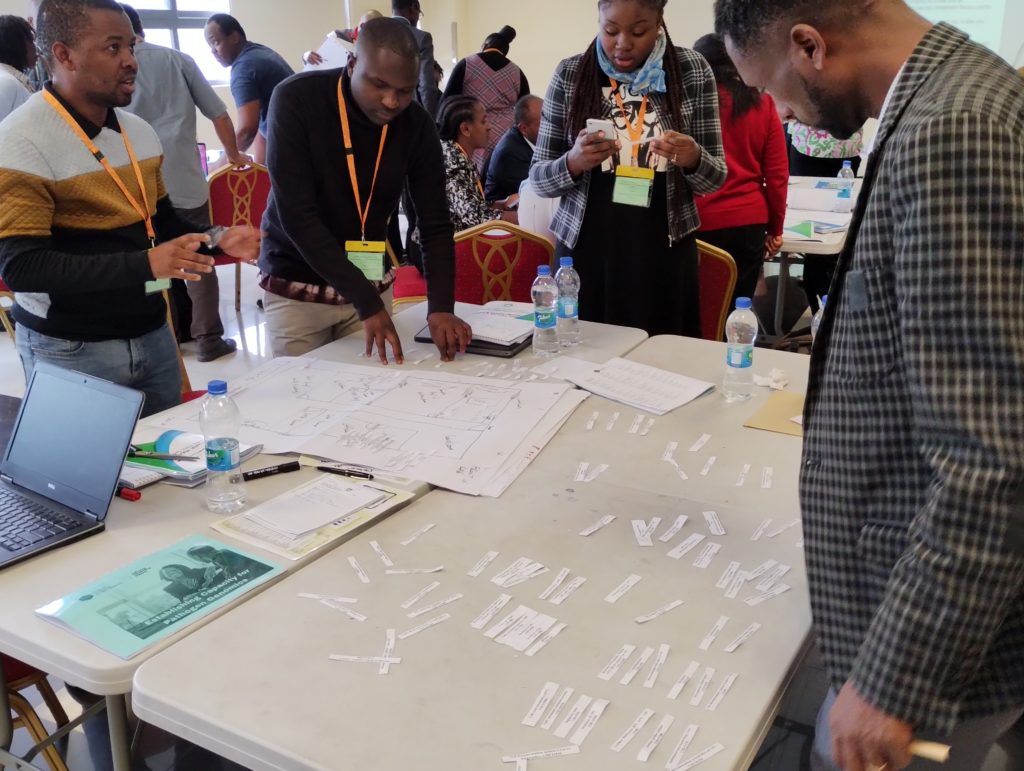 Once you attend a Connecting Science training course, you become part of an extended Community of Practice with your course peers and instructors. These communities enable you to continue to exchange knowledge and collaborate beyond a single training opportunity.
Delivered in collaboration with regional centre of excellence 
We have established strong relationships with a number of African institutions and networks to deliver training where it's needed. Working with partners such as: the Pan African Bioinformatics Network for H3Africa; the African Centre of Excellence in Bioinformatics (ACE), based on the Makerere University Campus; Kenya Medical Research Institute (KEMRI); and H3D Drug Discovery in Africa, at the University of Cape Town, we are able to provide hands-on and targeted training, in fully equipped laboratories or computational classroom settings.
Connecting Science's mission is to enable everyone to explore genomic science and its impact on research, health and society – wherever you are based across the globe. Our Learning and Training team is committed to delivering equitable and accessible genomics training and mentoring for scientists based in Africa, to support the future genetics research workforce!
If you wish to hear about our global learning and training opportunities, including many hosted in African countries, subscribe here to receive our regular e-updates. We will share impact stories, news, and event information to support your career!
Back to top