Genomic medicine in Latin America: supporting a complex road
The challenge of delivering human genome sequencing programmes in Mexico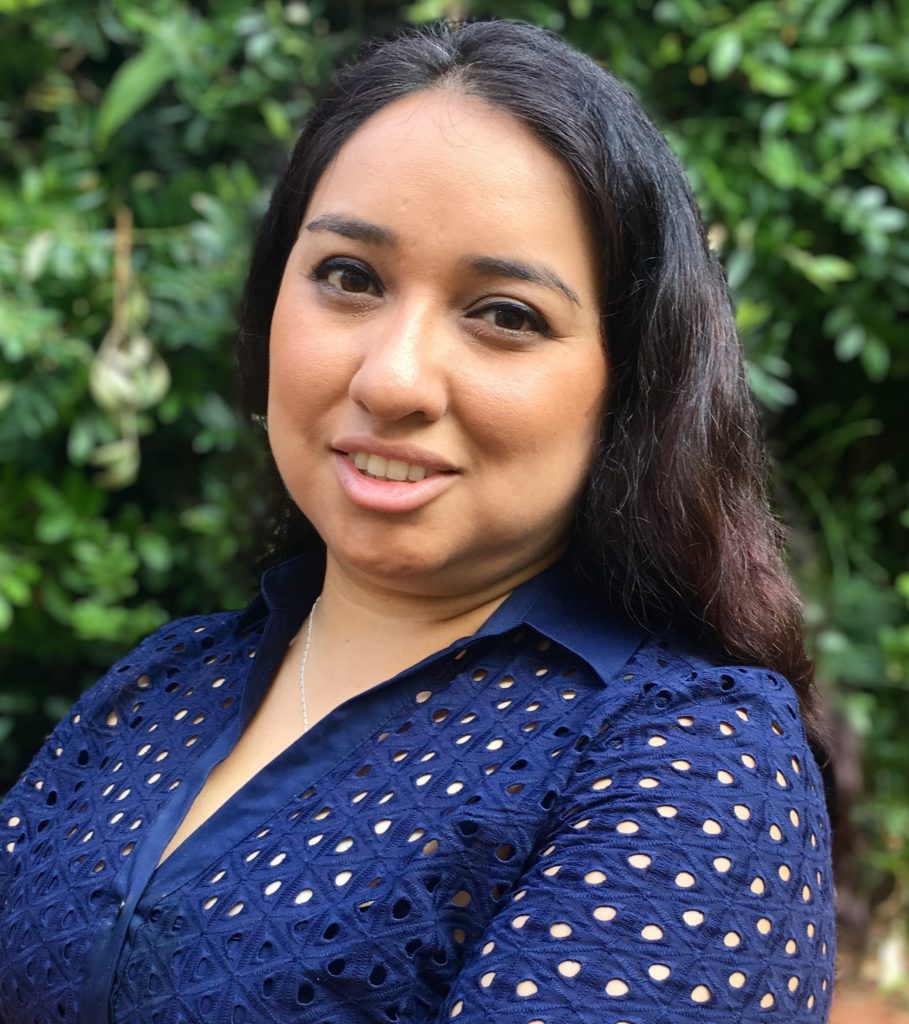 Dr Claudia Gonzaga-Jauregui, Universidad Nacional Autónoma de México, gave a talk on rare disease research in Latin America at our Genomics of Rare Diseases 2023 conference. After the meeting, Claudia kindly shared some further perspectives on the challenges of delivering human genome sequencing programmes in Mexico.
What have been the main challenges you have encountered with devising and implementing a human genomic sequencing programme for rare disease research in Mexico?
A major challenge is funding; genomic sequencing technologies are expensive! Although the price has dropped dramatically in the last two decades, they are still very costly in underserved countries such as Mexico. Sequencing within Mexico is roughly two or three times more expensive than sequencing in the USA, Canada or Europe, because instruments and reagents are imported, and more expensive. This makes it hard to sequence within Mexico, forcing most scientists to send their samples for sequencing abroad – usually to the USA or Europe. This reduces local demand, contributing to a vicious cycle that pushes costs up further, and provides no realistic opportunity to lower prices.
We have to pay 16% federal tax on all laboratory and science reagents, as they are considered non-essential goods in Mexico; we also pay high import taxes on top of that.
Dr Claudia Gonzaga-Jauregui, Universidad Nacional Autónoma de México
In addition, some countries see very little investment in science from their government, as they see no value in STEM innovation, or even education. The Mexican government is supposed to invest at least 1% of the gross domestic product (GDP) into science, but in reality that investment is only 0.3%. Although Mexico is considered a reasonably wealthy country based on GDP, the investment in science is equivalent to that within the low-income countries, meaning research funding is used up quickly.
When writing grant applications to seek funding from international organisations (mainly in the USA and Europe), one challenge I have often encountered for exome sequencing of patients with rare diseases, is that potential funders do not consider this a priority. It is already very accessible to patients in those countries either through public healthcare systems or medical insurance, but the reality is that most patients living with rare diseases in underserved countries do not have access to molecular testing, much less exome or genome sequencing. Exome sequencing as a first-tier test for patients with genetic disorders is not even on the radar for public healthcare systems in these countries.
Many researchers like myself are having trouble finding funding to sequence our patients, because international funders do not consider this research anymore, instead it is viewed as clinical implementation.
Dr Claudia Gonzaga-Jauregui, Universidad Nacional Autónoma de México
Other challenges also include: a lack of awareness and education about genomic technologies, their applications, and the benefits associated with rapid and accurate diagnosis of rare diseases; and the difficulties that manifest between clinicians and researchers when they collaborate on projects.
What do you hope to see change for scientists working in rare disease research, who are based in Latin America?
I think that a major problem with advancing genomics and research more generally in Latin America, (not only for rare diseases), is the fragmented efforts and lack of collaboration within countries and across the region. We share so much across Latin America, similar genomic ancestries and demographic histories, delicious food and lively cultures, but also similar socio-political and economic problems, deficiencies in healthcare access and coverage, lack of funding, among others. My hope is that we can come together and unite efforts to advance genomics across the region and solve common problems, so that we can facilitate access to research, treatments and new technologies. This would improve the quality of life for both patients living with rare diseases and their families, as well as the broader populations in Latin America. By reducing health inequities across the region you will have better health outcomes for people more broadly.
How did attending the Genomics of Rare Disease conference benefit you and your work?
I love this conference! I have been coming to this conference since the 2000's when it was called Genomic Disorders. Although a small conference, it is a much more intimate experience, with extremely high-quality talks about everything in the rare disease space. You get to talk to experts, as well as students who are learning and working on all these global questions we have. You can also start collaborations and network with other people and groups working on rare diseases.
I am also thankful to the organising committee for the invitation to talk about our efforts in Mexico and Latin America, including the challenges we are experiencing, to raise awareness about the critical need to increase access to genomics for patients with rare diseases across the World, not just in the USA and Europe.
Dr Claudia Gonzaga-Jauregui, Universidad Nacional Autónoma de México 
Were there any conference sessions or conversations that particularly inspired your thinking?
Definitely the talks about the application of newer technologies, such as long-read sequencing to solve complex cases of rare diseases, and the development of new therapies, these were among the most exciting to me. I get very excited about the prospect of working on whole genomes for every patient with a genetic disorder, and the opportunities to see a more complete picture of each person's variation. However, these technologies seem so close and yet so far away for researchers in underserved countries, because of the high costs.
Maybe we will have access to the current cutting-edge technologies in five years in Mexico.
Dr Claudia Gonzaga-Jauregui, Universidad Nacional Autónoma de México
That said, we are living in really exciting and hopeful times for the rare disease community! We are starting to see more and more personalised or precision therapies targeting specific disease molecular mechanisms. Genetic disorders are generally perceived as diseases where "nothing can be done" and unfortunately for some conditions there is not much that we can do in terms of therapies. Only 5% of rare diseases have a drug or treatment. But now, with the new genome editing technologies, we are seeing a lot of progress in developing therapies that have the potential to change the course of patients' lives – if they are delivered early enough! The example of what has been achieved for spinal muscular atrophy (SMA) is just beautiful and inspiring, and hopefully similar progress can be made for many other conditions.
For some conditions, precise molecular therapies are being developed, but patients cannot access those without a molecular diagnosis.
This is also why it is so pressingly important that we are enabled to provide patients with rare diseases an accurate and early molecular diagnoses – wherever they are based in the world.
Dr Claudia Gonzaga-Jauregui, Universidad Nacional Autónoma de México
How has the in-person experience compared to anything you may have attended virtually?
It is always wonderful to visit the Wellcome Genome Campus and Wellcome Sanger Institute. I love the daffodils around the grounds of the Hinxton Hall Conference Centre, and within the city of Cambridge at this time of year. Of course, seeing colleagues and collaborators after the pandemic years is great. To catch up and discuss science and potential new collaborations is something you just cannot do virtually. I do appreciate the effort of making the conference hybrid and available remotely to participants anywhere in the world, especially for scientists and trainees working in underserved countries. As much as I would like to, I cannot pay for my students to travel to the conference, but I appreciate very much that they can join virtually and to hear the high-quality talks and participate in online networking. Some of them have even presented posters virtually before.
Discover how we can support your career ambitions and start your learning journey with us today, wherever you are based around the globe! Explore our website for details on all our global training activities.
Interested in reading more articles like this? Subscribe here to receive our regular e-updates for more stories, news, and event information to benefit your career!
Back to top