Free online course to help nurses with genetic counselling in the new genomic era
The online course starts on Monday 17th June 2019 and is open for enrolment from today (4th June 2019).
Wellcome Genome Campus Advanced Courses and Scientific Conferences (ACSC) today announces the launch of its first online course in Genetic Counselling in partnership with FutureLearn, Europe's leading online social learning platform. The free online course will introduce the role of genetic counselling and show how this helps patients understand medical genetic tests and what the results can mean for families.
Now that the use of genetics is becoming mainstream in medicine, many more people are having genetic tests to help diagnose, predict and personalise treatment for cancer and rare disease. Due to this, nurses and healthcare professionals need to have a better understanding of genetic testing and how to communicate the meaning of this, to allow them to help their patients. In this genomics era there is also a growing need for more trained genetic counsellors to help patients make sense of inherited diseases and the impact of genetic results for individuals and their families.
The course, 'What is Genetic Counselling?' was developed by genetic counsellors from the Wellcome Genome Campus. Designed to teach nurses and other health care professionals worldwide about the role of genetic counsellors, it shows how genetic information could significantly improve the ability to diagnose rare disease and predict cancer. It also reveals the very specific counselling skills that are needed to communicate genetic information and some of the common ethical issues that arise.
In line with Wellcome's mission to make science accessible across the world, ACSC has sponsored this open access course to provide free enrolment and free certification. The course will take approximately two hours study time per week, which learners can complete at their own pace. The course organisers are also seeking approval from the Royal College of Nursing for accreditation, which would allow participants to gain CPD points.
There is now an urgent need for all healthcare professionals to upskill in genomics as more tests are available than ever before. This innovative, free, six-week course is a great way for nurses, midwives and other healthcare colleagues to quickly learn more about what testing is on offer and what the results mean for patients and their relatives. With two hours study a week, the course explores how to communicate genomics and allows learners to explore some of the ethical issues surrounding this.
Professor Anna Middleton, Head of Society and Ethics Research at the Wellcome Genome Campus, Cambridge and Chair of the Association of Genetic Nurses and Counsellors in the UK and Republic of Ireland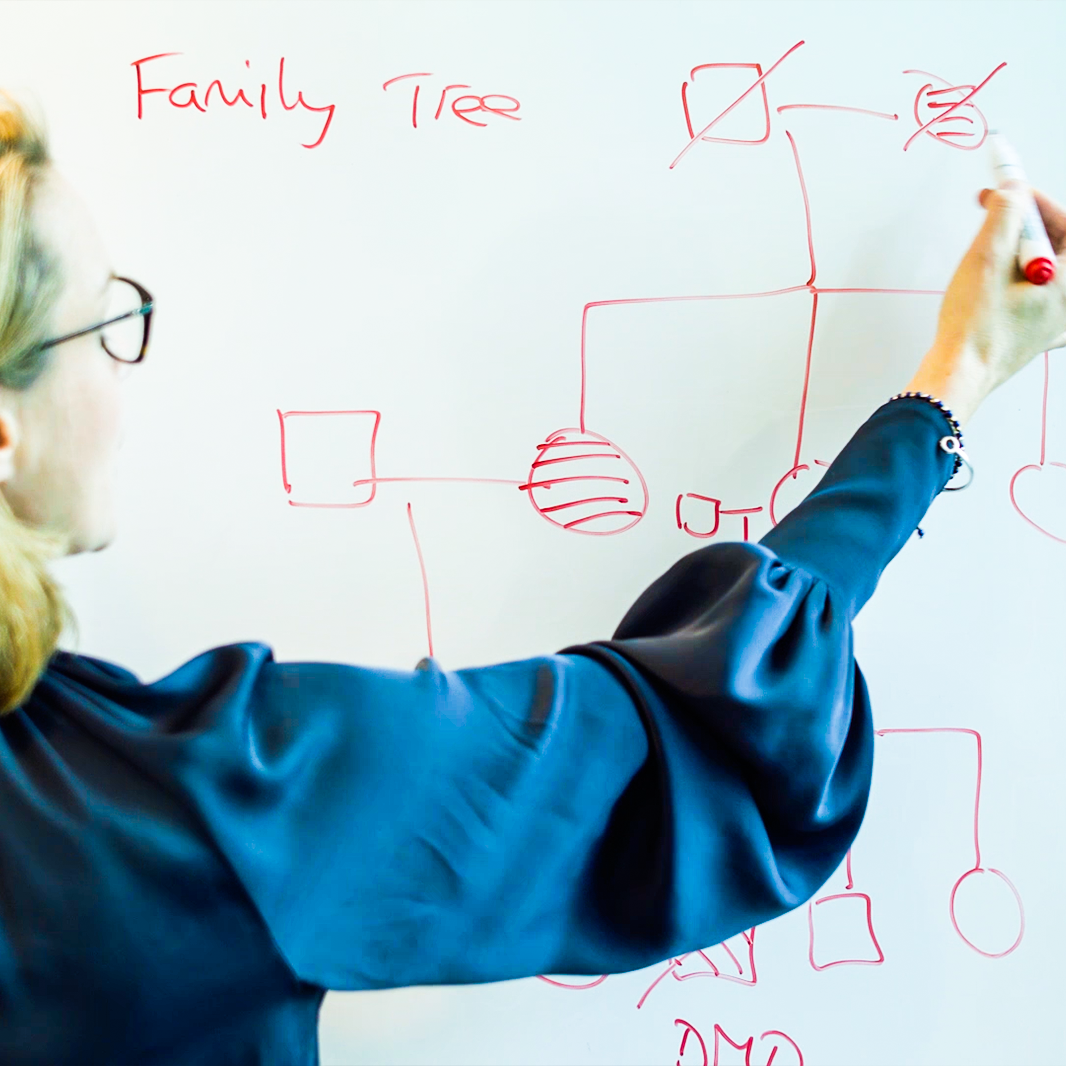 Genetic counselling empowers patients to make decisions about their lives and families by helping them understand the genetic information and their risk of disease. The need for genetic counselling is booming and this free online course introduces it to anyone in the world who is interested. Participants will gain a better understanding of why more genetic counsellors are needed and find out if they are interested in becoming a genetic counsellor themselves.
Dr Jonathan Roberts, pre-registration genetic counsellor at Addenbrooke's Hospital and Staff Scientist at the Wellcome Genome Campus
This six-week introduction to Genetic Counselling is open to anyone to join. No previous experience is needed, although a basic knowledge of genetics and inheritance patterns would help support learning on the course.
We're delighted to be working with the Wellcome Genome Campus to introduce genetic counselling to healthcare practitioners, scientists, and students alike. This online course gives participants the chance to work through patient case studies to understand the critical role of genetic counselling, all from the convenience of their own computer, tablet or mobile.
Helen Fuller, Global Healthcare Lead at FutureLearn
Back to top