Fostering sustainable networks and developing career pathways through accessible learning and training 
Building genomics capacity in under-represented countries! 
We strive to democratise access to genomics education, to build capacity in many areas of biomedicine for research and healthcare, in response to regional need. We recognise there is limited value in delivering training through the lens of the USA and Europe only, acknowledging the differences in infrastructure, government policy, and public health challenges between continents. We focus on training scientists to use the tools and techniques that are accessible, affordable, and can be implemented within the region they operate.
Through activities delivered alongside trusted regional partners – held in global training hubs – we foster networks for skills development, knowledge exchange, collaboration, and mentoring in discovery science, genomics, and public health.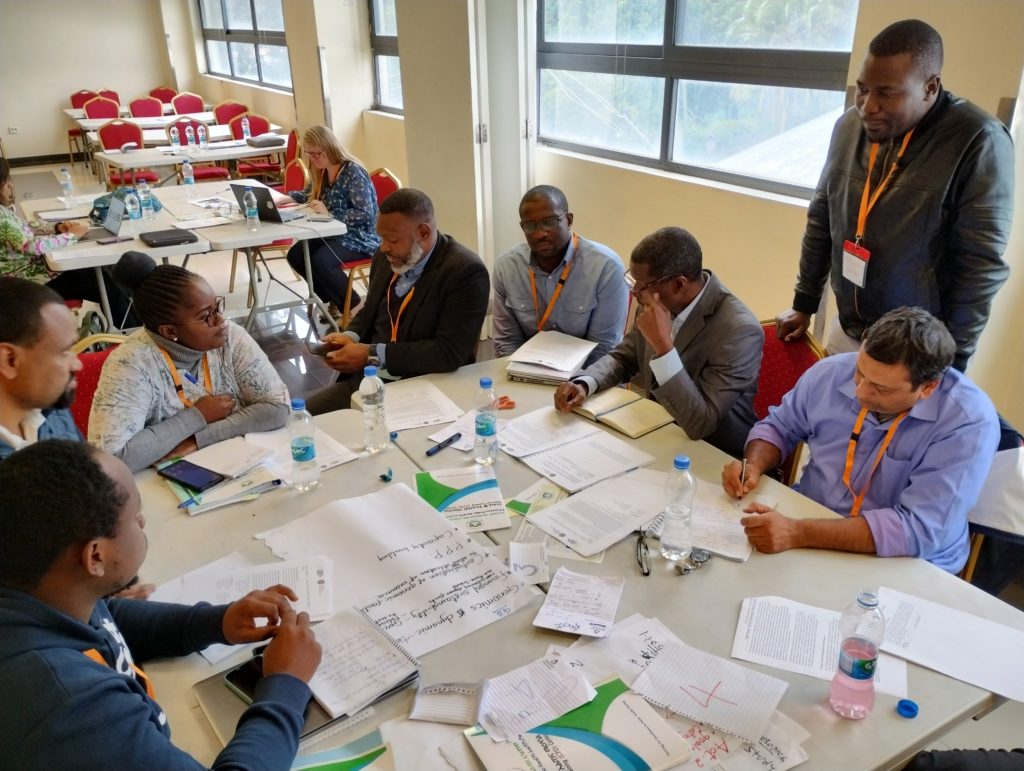 Our training covers many scientific areas including:
Single Cell Genomics
Pathogen Surveillance
Molecular Approaches for Clinical Microbiology
Genome Sequencing Bioinformatics
Practical Aspects of Drug Discovery
Cancer Genome Analyses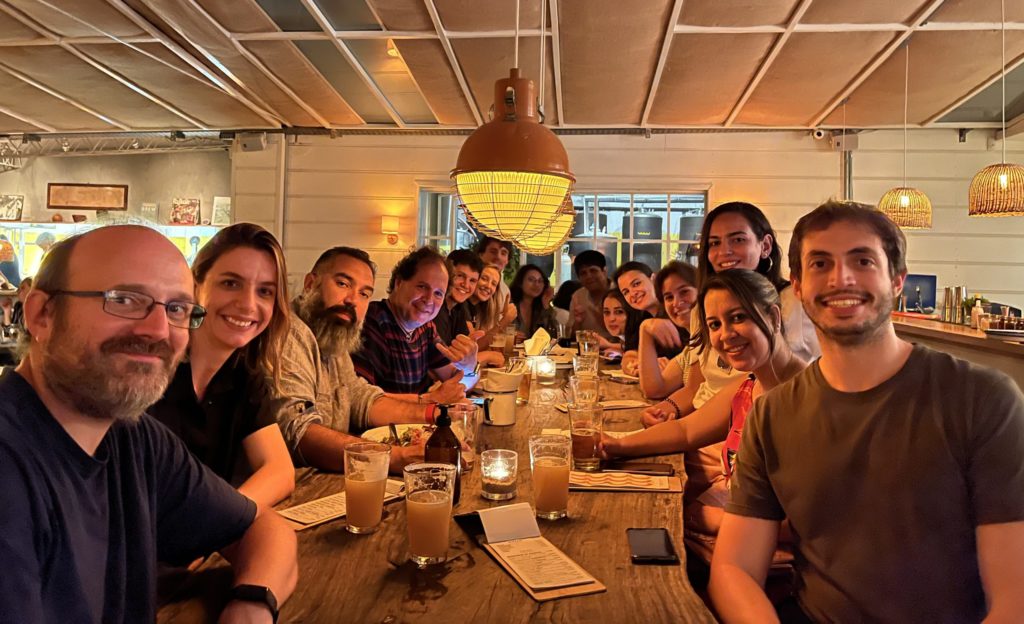 Prior to attending training with Connecting Science, I would complain about the lack of resources and expertise in underserved regions across Asia; the perception is this prevents the acceleration of collaboration and science. However, on the Antimicrobial Resistance course, in Bangkok, I discovered it is possible to form our own Asian research collaboration through effective networking, enabling us to connect with each other, and our ideas and expertise.
Polly Yap, Postdoctural Research Fellow, Monash University, Malaysia 
All our courses are tailored to address training needs and challenges which are specific to the region we are in; and where possible, we use local datasets to demonstrate the application of specific analysis tools and techniques. Our training is designed to ensure participants can apply what you learn directly to your own work, once the course has ended.
Our train-the-trainer events, focusing on the teaching of genomics-based approaches in research and healthcare, support sustainable learning and knowledge sharing. We bridge regional gaps by connecting scientists, and their ideas, with each other, to strengthen understanding; enabling scientific communities to collaborate on solutions to address their own regional research questions. Our learning and training programme looks beyond the science, fostering lasting relationships and networks that drive global health successes. We provide opportunities to network with global experts, and present to broader communities to raise the profile of your regional work. We understand that improvements in global data sharing can only be achieved if we work together to change mindsets!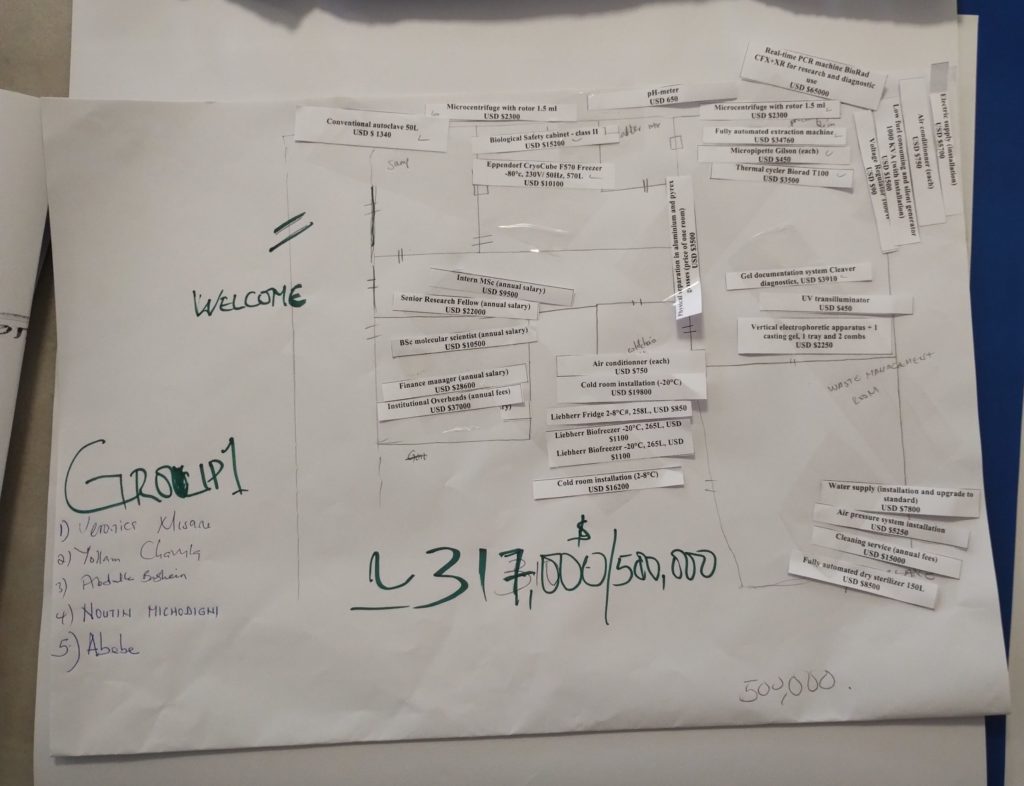 We also look beyond the training in application, to connect specialists across the project pipeline, from those working in the lab to those working at the translational decision-making end.
We fund, develop and deliver tailored events that build skills and enhance knowledge to open career pathways for scientists working in countries facing specific barriers to access and recognition in science. Ultimately, we believe that tackling our collective global health challenges can only be successful if we remove the imbalances that exist regionally – starting with equitable training for all scientists, wherever you are based!
We are committed to supporting your scientific career to flourish, wherever you are based across the globe!   
Our strong partnerships with regional institutions enable us to deliver hands-on, face-to-face learning experiences. Our instructor teams are led by a combination of global and regional scientists; and course development always involves the contribution of scientists based regionally in Africa, Latin America, or Asia.
We are committed to ensuring that our global training is led by teams consisting of regional scientists to develop accessible and sustainable networks.
Alice Matimba, Head of Training and Global Capacity, Connecting Science learning and training programme
Through a blended learning, distributed classroom model, with support from local host classroom providers, we are able to reach and connect learners across continents, even without access to a powerful computer or high speed internet connection.
As part of our COG-Train programme, jointly led alongside the COVID-19 Genomics UK (COG-UK) consortium, we developed the SARS-CoV-2 Bioinformatics for Beginners course (SARS-CoV-2 B4B), and successfully delivered this on online; enabling scientists in different classrooms (across the globe) to strengthen their data sequencing analysis skills, and improve their viral genomics research practices.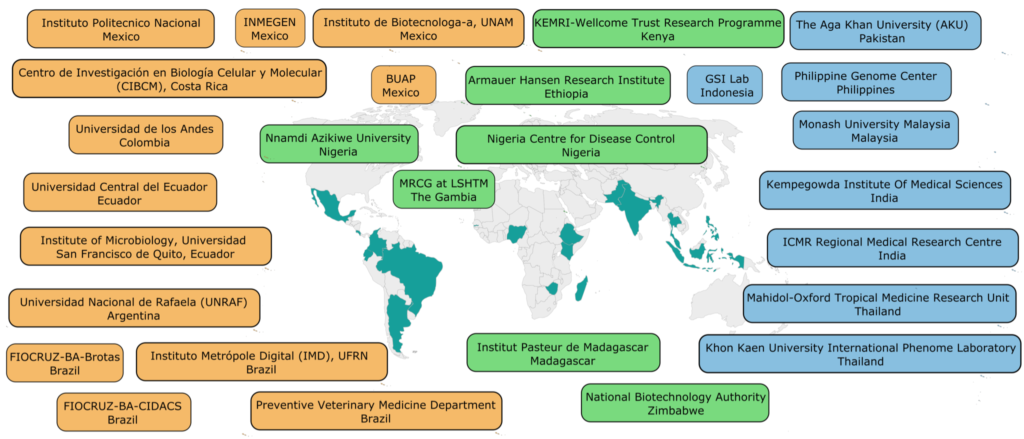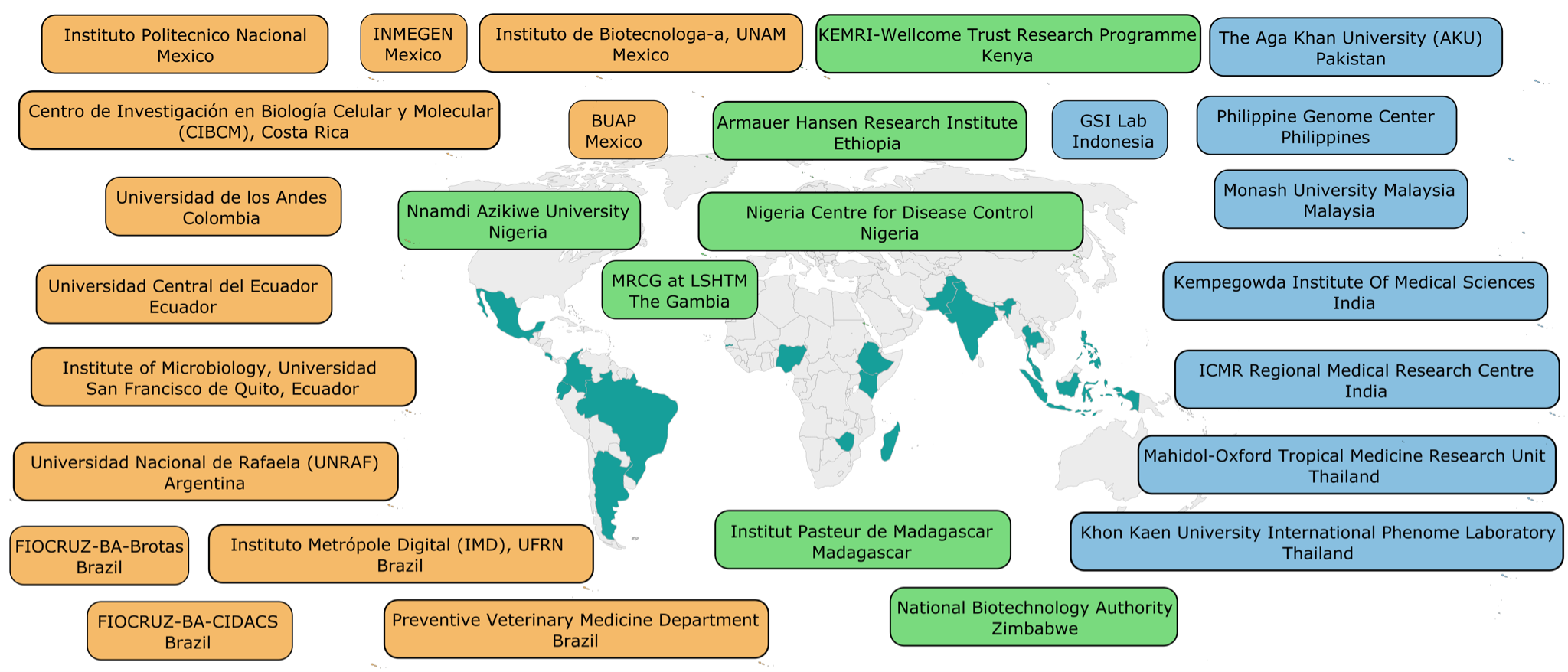 Leveraging our expertise in delivering online training, we are able to nurture relationships between communities and continents at scale, enabling continued networking and collaboration.
Discover how we can support your career ambitions and start your learning journey with us today, wherever you are based around the globe! Explore our website for details on all our global training activities.
Interested in reading more articles like this? Subscribe here to receive our regular e-updates for more stories, news, and event information to benefit your career!
Back to top