Epic epigenomics: where is it taking us?
Technological developments driving disease research forward 
Epigenomic modifications can regulate genomic activity without actually altering the DNA sequence. What's more, these modifications can be passed on during cell division, and, some believe, even to the next generation! As changes in the epigenome have been shown to be both a cause and a result of disease, their study has become a focus for disease prediction, prevention and treatment. Research into the epigenomics of common diseases has moved at an incredible pace largely thanks to some amazing advances in methodologies.
As we plan for our hybrid Epigenomics of Common Diseases conference, in November, past and present members of our Scientific Programme Committee share their thoughts on the impact of technological developments.
'The field is so fast moving!' offers Nada Jabado, Professor of Pediatrics at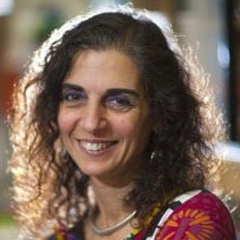 McGill University. 'Many novel technological advances are allowing us to interrogate in depth chromatin and chromatin architecture including at the single cell level. We are generating blueprints of normal development and gathering insight into how our epigenome coaches our genome into lineage commitment and differentiation in given cells. Understanding how these processes can be subverted is taking us closer to understanding what is going on in disease'.
The technology is enabling us to do things that we could only dream about two-three years ago and we're now getting a real appreciation of the relevance of the epigenome in common diseases
Jonathan Mill, Professor of Epigenetics at University of Exeter
Leiden University Medical Center's Professor of Biomedical Data Sciences,
Bas Heijmans, is similarly impressed with rapid transition of technological advances into common epigenomic methods. 'Techniques that only a few years ago were the focus of whole presentations are now mentioned casually. As these novel approaches have become more mainstream, it is allowing us to dig deep into the mechanisms involved in common diseases'.
Both Mill and Heijmans are looking forward to seeing further transition of technology in epigenomic research and the accompanying insight it will bring. 'New methods for spatial epigenomic tissue profiling mean we can potentially identify disease-associated epigenetic changes at the cellular level. Just think what we will learn when that technique is applied more widely in epigenomics', says Mill.
Heijmans is excited about the possibilities of multi-modal data integration. 'By combining single-cell gene expression, chromatin accessibility and spatial transcriptomics profiling, Kuppe and colleagues have shown that myocardial infarction results in a reorganisation of the heart involving changes in both cell composition and in the molecular state of the cell types making up the tissue. By applying similar multi-omics approaches to generate other high-resolution tissue-specific and temporal maps, we can unravel the role of epigenomics in a whole range of diseases'.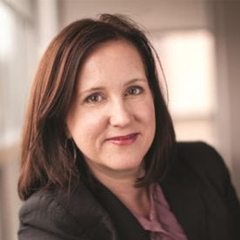 As an epidemiologist, Professor Dani Fallin, newly appointed Dean of Rollins School of Public Health at Emory University, reflects on the impact that technology has had on available data.
The depth of the reference data we now have is incredible. We are now much more able to link both genetic and environmental causes to disease and disease progression, which is great news for human health!
Dani Fallin, Professor of Epidemiology, Rollins School of Public Health, Emory University
Join the conversation, in-person or online, when our 11th Epigenomics of Common Diseases conference returns to the Hinxton Hall Conference Centre, based on the Wellcome Genome Campus, on 16-18 November 2022.
You can register for an in-person place at this year's conference by visiting our website. The deadline is 18 October 2022.
Nada Jabado will give a keynote talk on how 'Single germline amino acid substitution in H3.3 alters recruitment of Dnmt3a to cause neurodegeneration'. Christoph Kuppe will give insight into their report using spatial techniques (*Kuppe, C., Ramirez Flores, R.O., Li, Z. et al. Nature 608, 766–777 2022). Epigenomics tissue profiling, genome-wide methylation pattern analysis, computational epigenomic approaches and more will be discussed.
Special guest Francis Collins, Acting Science Advisor to the President of the United States and Former Director of the National Institutes of Health, will join live from USA for an interactive question and answer session.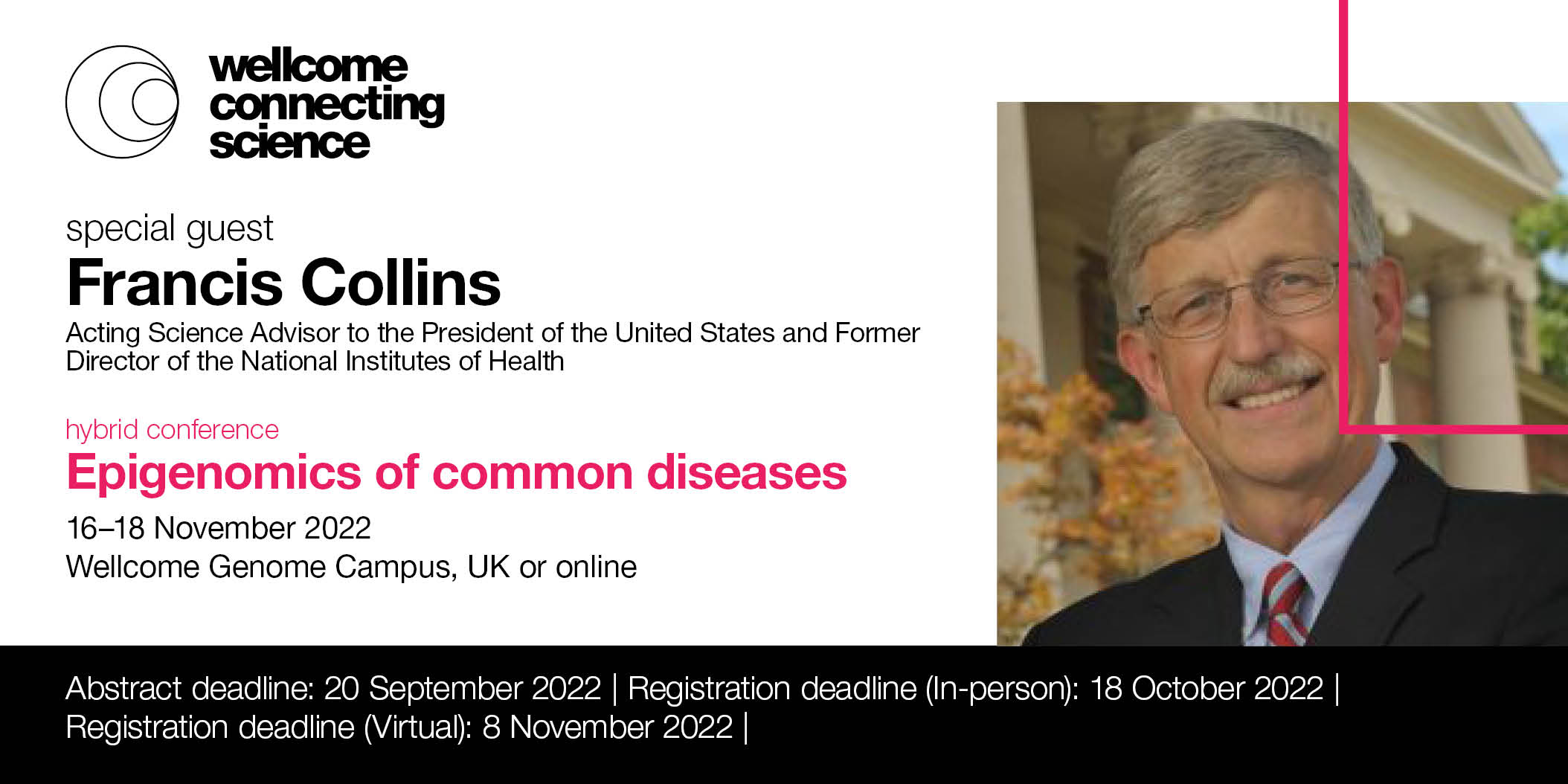 Back to top