Capacity development in data science and pathogen genomics
Learning best practice methods to teach genomics 
In response to the growing need for genomics in healthcare and pathogen surveillance, the Wellcome Connecting Science Learning and Training team has partnered with the Centre for Genomic Pathogen Surveillance, Oxford University, to develop and deliver a series of Train-the-Trainer (TtT) courses to build capabilities in the design and delivery of genomics training, both in the UK and globally. As part of the T3Connect – Data Science and Genomic Pathogen Surveillance Training Programme, funded by UKRI, the TtT courses will contribute to strengthening capacity in data science and pathogen genomics for applications in infectious diseases. In October, Wellcome Connecting Science (WCS) will host the first course on: How to Design and Deliver Pathogen Genomics Training for Health and Research Professionals, at the Wellcome Genome Campus, Hinxton.
Applications are encouraged from research and healthcare professionals – based in the UK or Ireland – keen to gain confidence in training others in genomics principles, tools, and techniques. The programme, which is led by clinical microbiologists, genomics scientists and training design experts, will deliver tools and resources (highlighting best practice examples), which can be directly applied to your own teaching plans and delivery approaches; enabling you to effectively share your knowledge and skills with others working on pathogen genomic analysis and infectious disease surveillance.
Why apply for this course?
FREE to attend
Delivered by experts in genomics education design and delivery
Develop in-depth knowledge of teaching and facilitation methodologies
Integrates pedagogical aspects with pathogen genomic analysis, for applied-based support
CPD accreditation by the Royal College of Pathologists 
For more information on how to apply, please visit the event page.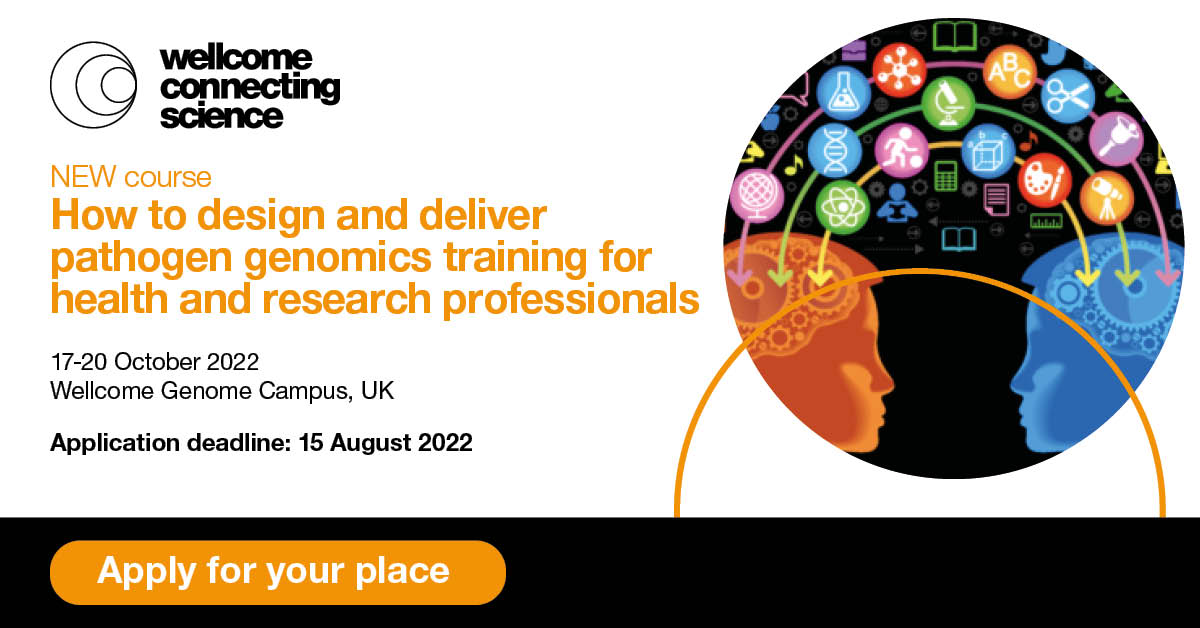 Back to top