Building pathogen genomics capacity around the globe
Connecting people and expertise across regions
Global training in genomics is a concept often clouded by the notion that scientists based in wealthy countries (such as the USA and Europe) are the best placed to teach researchers and clinicians based in African, Asian, or Latin American countries how to approach their research questions, and specifically how to deploy the tools and technologies to do so. Capacity building, based on  "north to south knowledge transfer", has become complex and shrouded by colonialist ideology – perpetuating the thinking that there is one singular approach to delivering 'good science' that is free of local and regional context.
When developing the activities and events for our Connecting Science global training programme, we sought to challenge this philosophy, by building equitable collaborations. By partnering with local scientific and academic organisations, and designing training content driven by regional need, led by local experts, we have learnt how to deliver the best opportunities to foster knowledge exchange between scientists in these countries.
Our core aim is to enable people to connect with each other, and their expertise, for continued learning and support beyond the training course. We strive to showcase the excellence that exists in these many underserved countries, and demonstrate how their research matters in the broader context of global human health.
So, what does attending a training course at a Connecting Science training hub, really mean for your research project and your career? 
In an interview, Dr Polly Yap, Postdoctural Research Fellow, Monash University, Malaysia, a participant on our Antimicrobial Resistance in Bacterial Pathogen course, held in Bangkok in February 2023, has kindly shared her experience with us.
What encouraged you to apply for the Connecting Science course in Antimicrobial Resistance (AMR)? 
I completed my PhD just as whole genome sequencing for bacteria of interest was being applied, in essence, to accelerate the publication of more scientific papers in the field. I felt I had more to learn about how to ask the important research questions that should sit behind the analysis. This course was an opportunity to take a step back, relearn the basics of how to do good science, and deliver the most valuable insights. The devil is in the detail!
What aspects of the course did you find most helpful?
The course was really well structured, combining a good mix of wet and dry lab practical sessions, focused on local datasets that were reliably sourced, ensuring high-quality reproducibility and replicability of whole genome sequencing.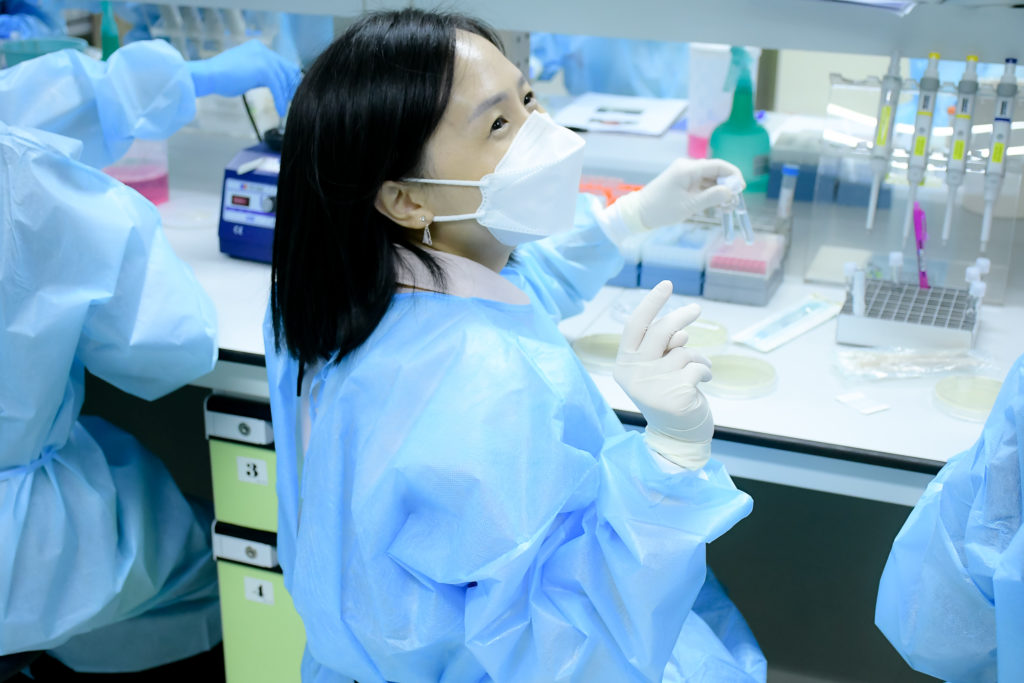 The trainers were really generous with their time, and the small and intimate nature of the course meant I was able to seek direction and guidance on my own research project. This application to real-world problems has been invaluable to me since completing the course.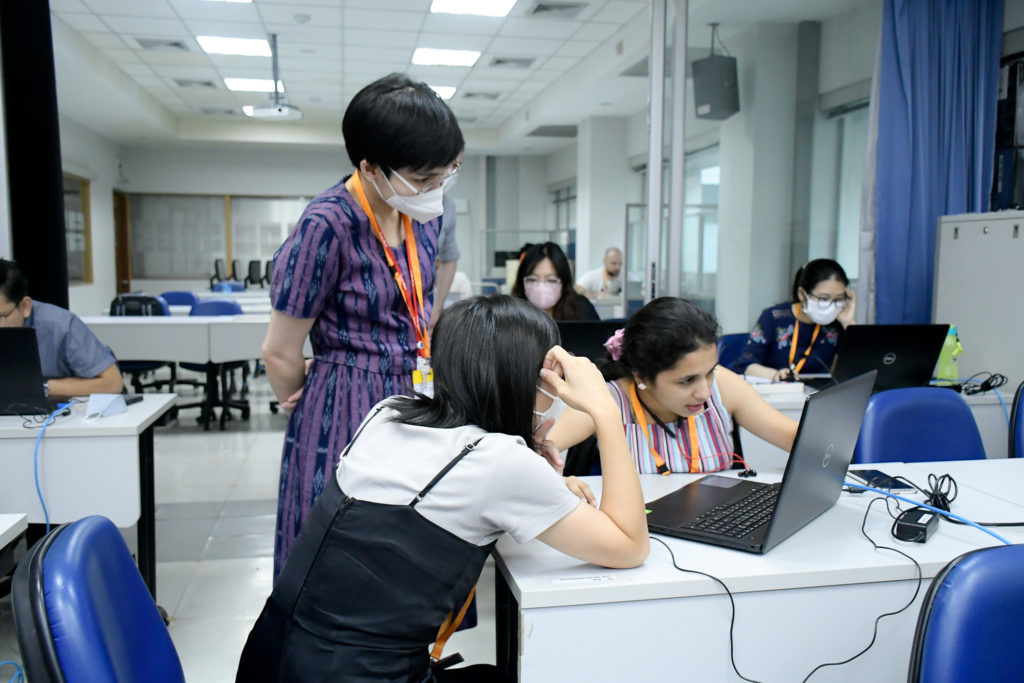 What were the highlights of training with Connecting Science? 
All the lectures were delivered by top regional scientists from across Asia, and the topics focused on relevant tools and approaches to tackling global AMR challenges, from a local perspective (e.g. how the science we conduct in Asia can contribute to bigger picture solutions for global human human).
Their passion for science and mentoring reminds me of why I pursued a career in science, and it inspires me to continue to chase good science – answer the research question, rather than publish for the sake of publishing!
Dr Polly Yap, Postdoctural Research Fellow, Monash University, Malaysia
Over five days, through hands-on application and discussion, I was able to connect the dots between my PhD research, and the examples articulately delivered by the instructors. Their global and regional experience and knowledge, helped unravel the complexities, and brought the narratives together at the local level. I could see how my current and future work matters in a global context! I understand how scientists across Asia, have the expertise to do our own science really well.
What surprised you about the course?
The opportunities to network with scientists from across Asia were excellent, and something I had not previously understood the value of doing. I met some fantastic researchers from this part of the world. I now fully appreciate the wealth of knowledge, experience, and expertise that exists here in Asia, and the importance of learning from each other. I realise we have the power to tackle our own research questions and health challenges, we just need to invest in coming together to pay forward what we know.
Prior to attending training with Connecting Science, I would complain about the lack of resources and expertise in underserved regions across Asia; the perception is this prevents the acceleration of collaboration and science. However, on the Antimicrobial Resistance course, in Bangkok, I discovered it is possible to form our own Asian research collaboration through effective networking, enabling us to connect with each other, and our ideas and expertise.
Dr Polly Yap, Postdoctural Research Fellow, Monash University, Malaysia
Do you have any examples of where this training has benefited your current research?
The course came at precisely the right time for me! I already had whole genome sequencing data that I was analysing before the training started. The course enable me to apply new software and techniques into my analysis work, leading to more valuable insight.
I have now prepared my manuscript and it is ready for journal submission.
What was the most valuable takeaway from the course?
Undoubtedly, the most valuable outcome from attending this course was the friendships I made with other scientists, which continue today through both social and professional collaboration. I made local contacts I would never have found without attending this training.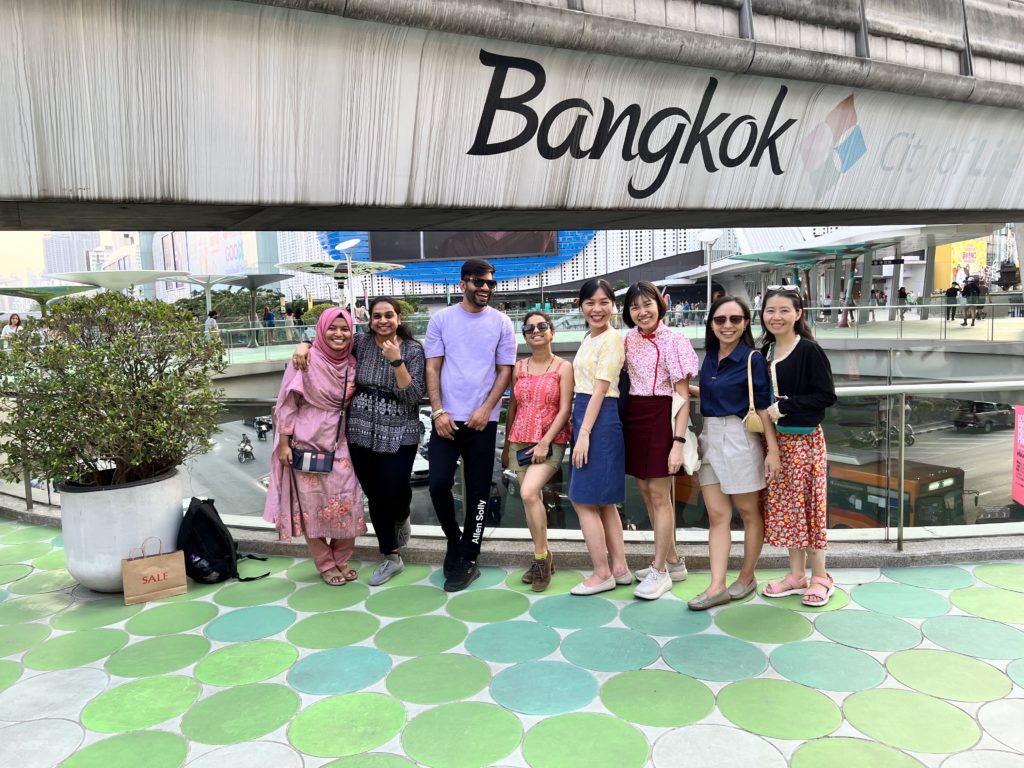 Final thoughts…..
Thank you to Connecting Science for providing a training platform for local science to be discussed, shared, and to flourish.
This is a zenith in my budding, early-stage researcher career. Wellcome Connecting Science, connecting the dots, connecting people!
Dr Polly Yap, Postdoctural Research Fellow, Monash University, Malaysia
Discover how we can support your career ambitions and start your learning journey with us today, wherever you are based around the globe! Explore our website for details on all our global training activities.
Interested in reading more articles like this? Subscribe here to receive our regular e-updates for more stories, news, and event information to benefit your career!
Back to top