Building communities of practice: strengthening clinical microbiology across Africa 
Hands-on training in the application of molecular approaches to infectious disease research  
September saw an exciting return to the academic year for Wellcome Connecting Science, as our training team hit the ground running in Africa, with the successful delivery of our Molecular Approaches to Clinical Microbiology course, in Nairobi, Kenya. This year marks the tenth anniversary for the in-person course, delivered by experts from the UK and across Africa.
Led by Professors Sam Kariuki and Robert Onsare, the Kenya Medical Research Institute (KEMRI) facilitated an intense week of hands-on wet-lab and computational analysis training.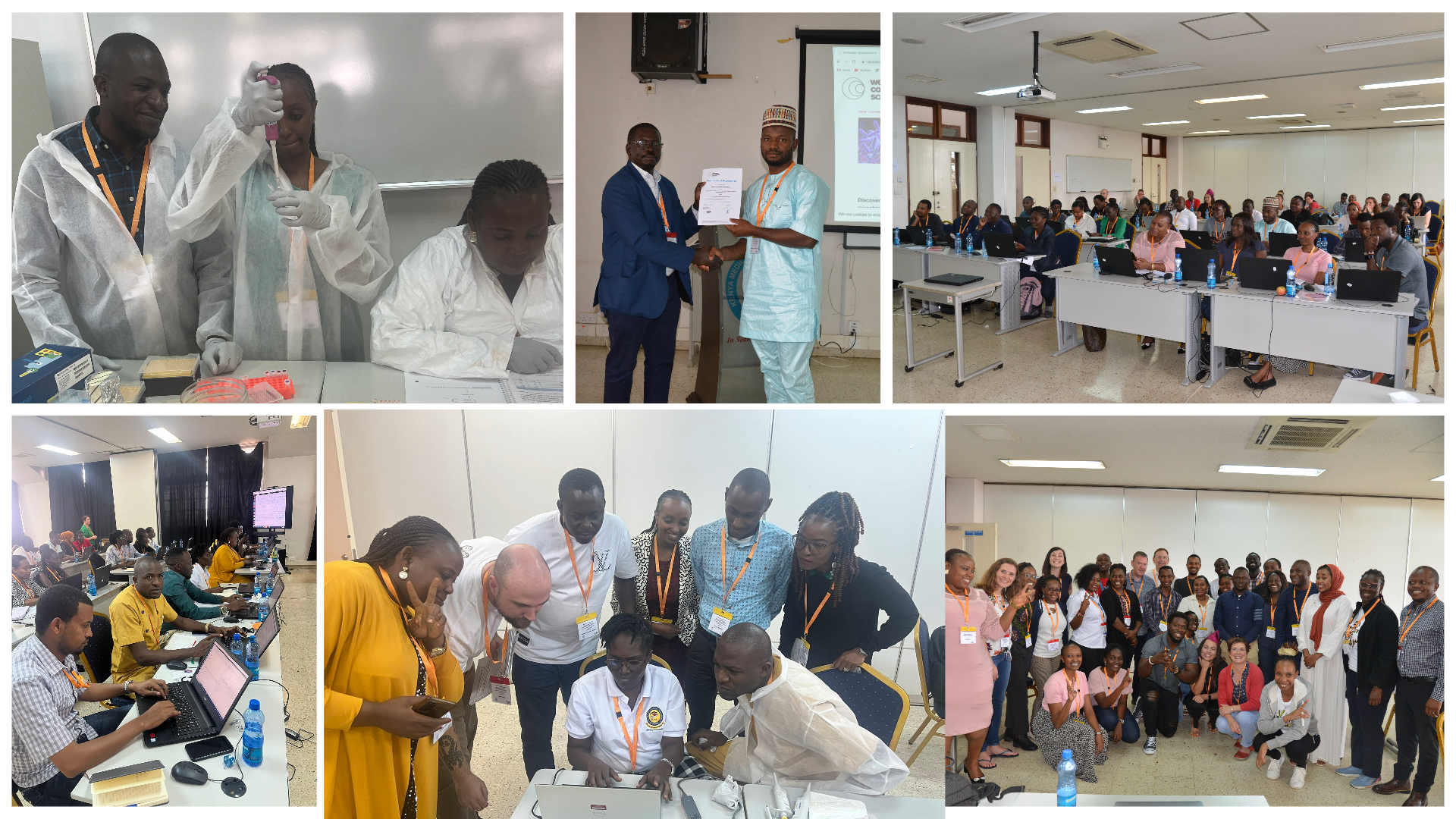 From foundational research based on genomic technologies, to practical applications in public health, this training shares specialist knowledge, and instills the confidence needed to navigate the changing landscape of genomics as it intersects with clinical microbiology.
21 participants joined us from 16 African countries (including Kenya, Nigeria, Malawi, Cameroon, Ethiopia, Ghana, Uganda, Namibia, Tanzania and Burkina Faso), to explore the latest molecular techniques for clinical microbiology, and learn how to apply them in an African healthcare context.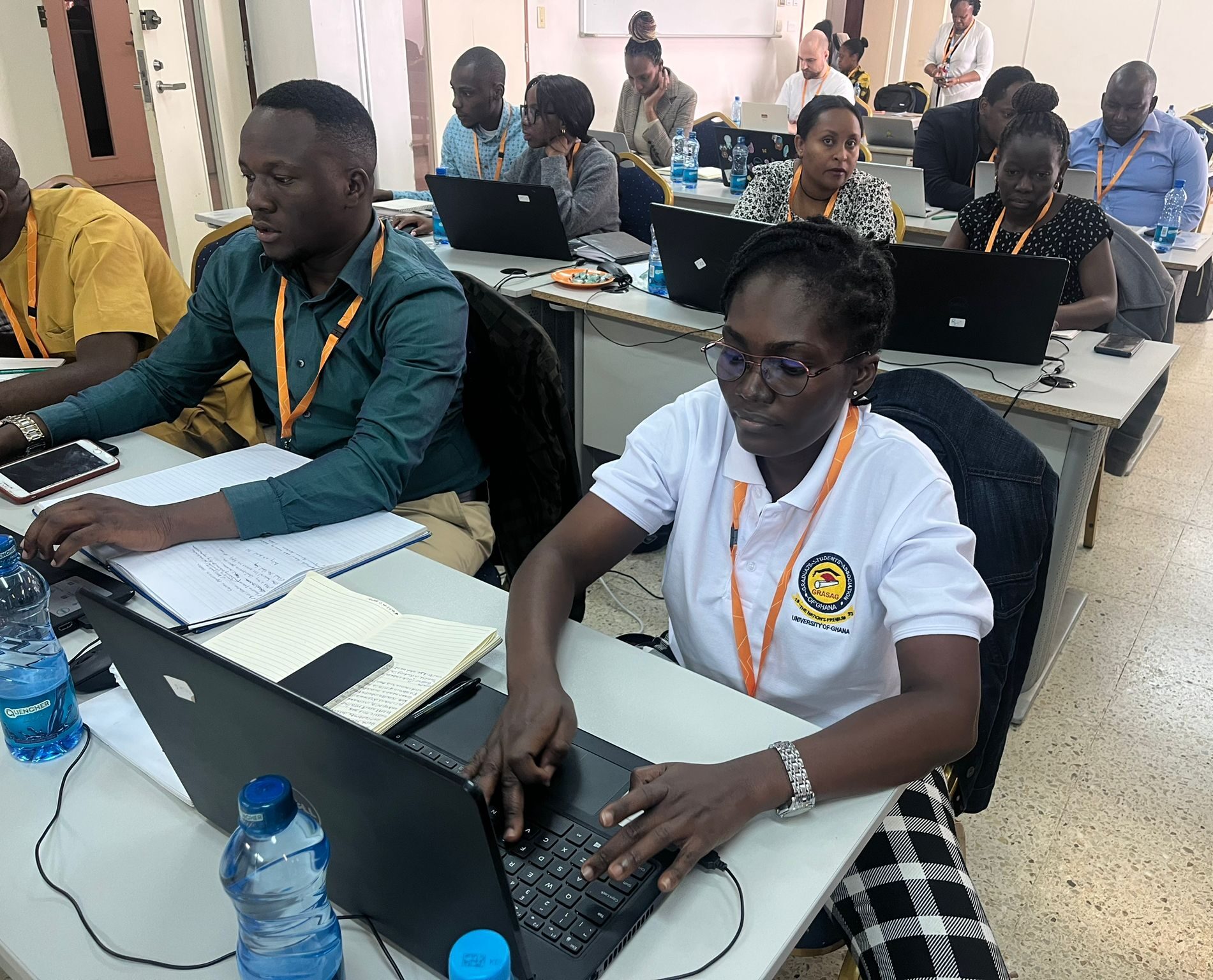 This year's cohort included clinical trainees working in microbiology, postdoctoral scientists, senior technicians, and research assistants, all keen to strengthen their impact in the field.
21 participants, from 16 African countries, joined us at the Kenya Medical Research Institute (KEMRI)
Placing participants at the centre of their own training 
The course gave participants the opportunity to consider their individual expectations and what they hoped to achieve at the end of the week. They were asked to devise a roadmap that focused on how they planned to achieve their objectives with support and mentorship from peers and trainers.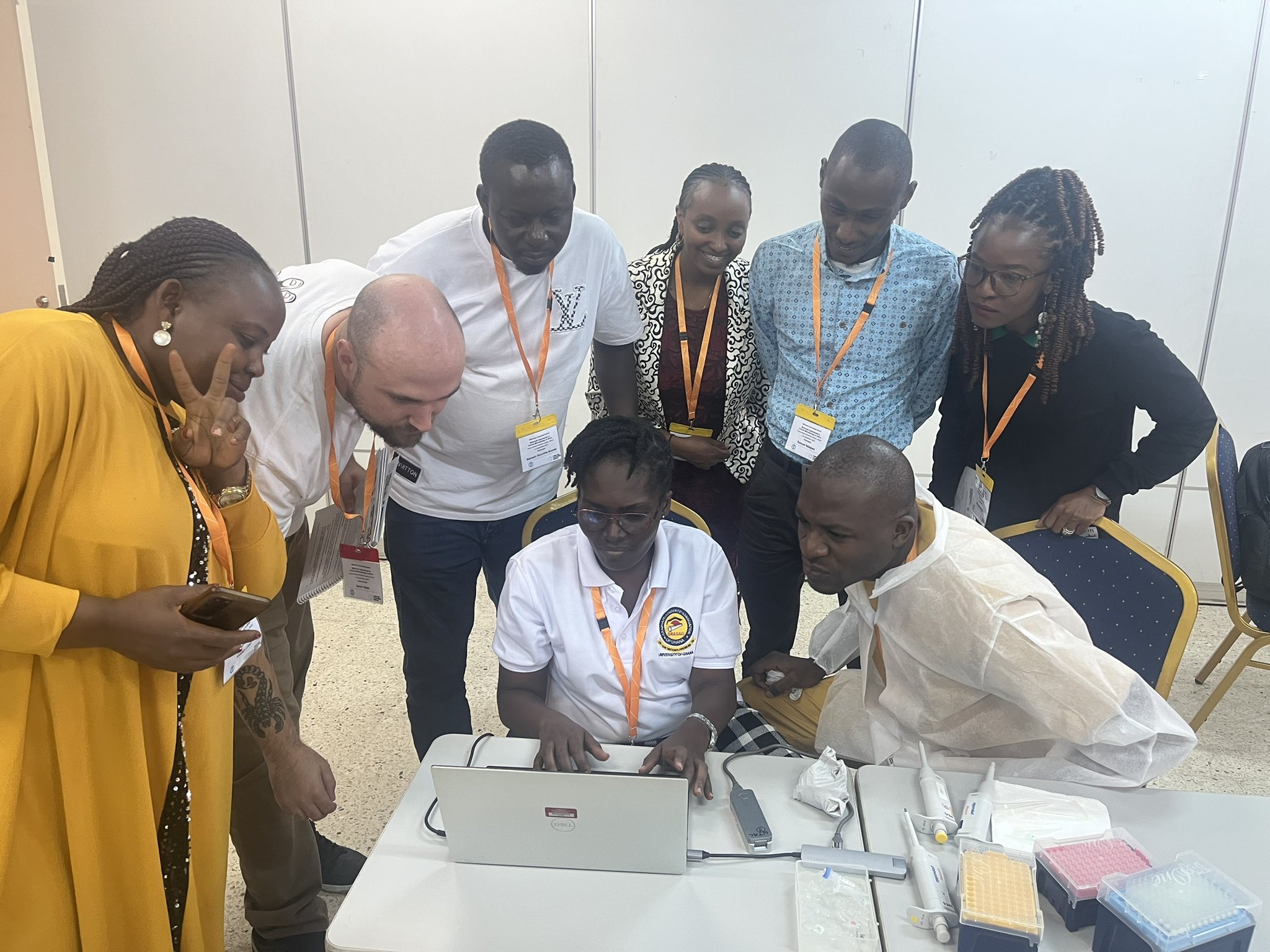 To kick-start the hands-on activities, a pipette masterclass sponsored by F&S Scientific was the ideal ice-breaker for participants to get to know each other, and their instructors.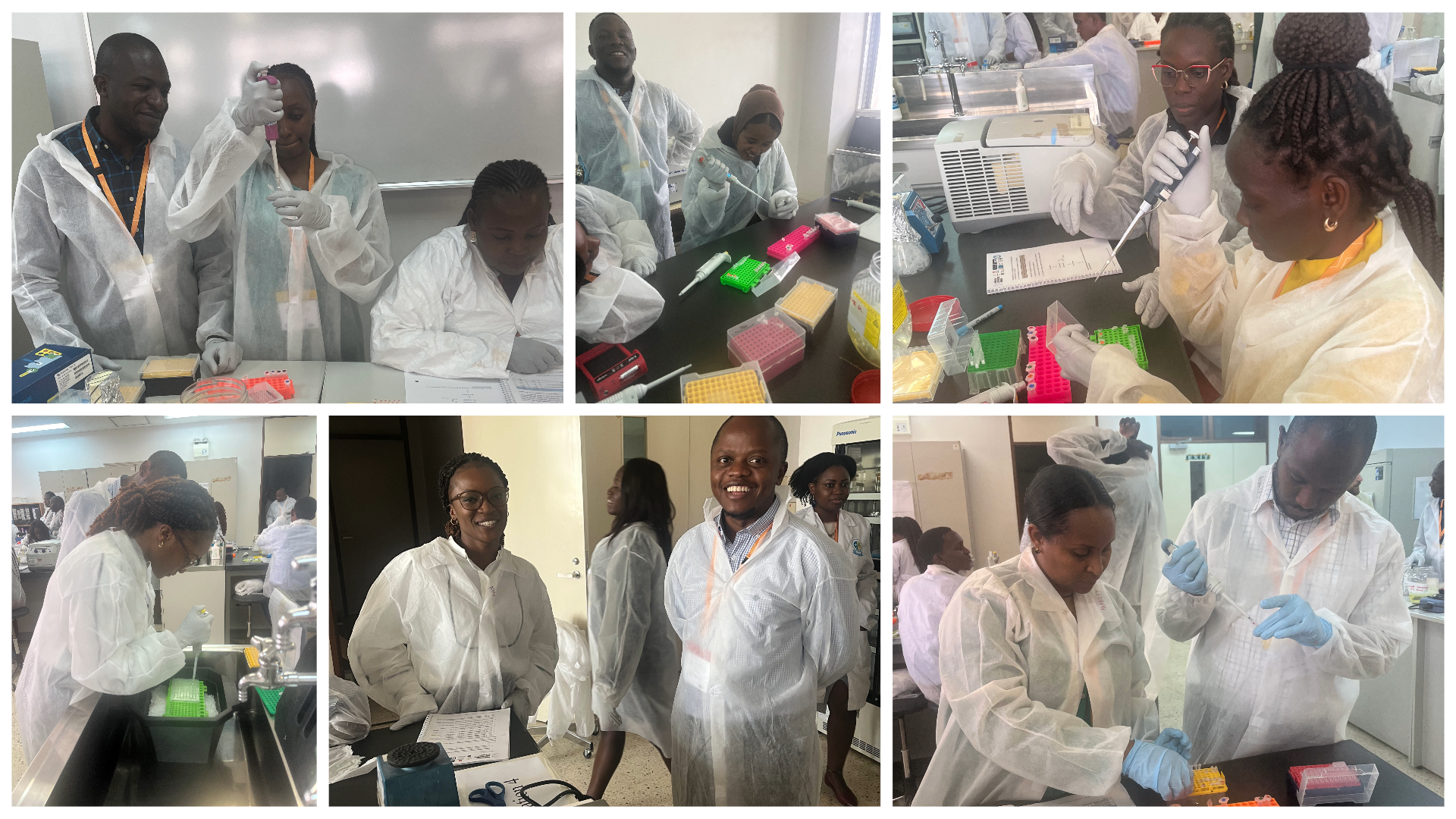 Real-world case studies in an African setting 
Emphasis was placed on tools and techniques to tackle some of the most complex infectious health challenges in Africa. This included enteric pathogens and Antimicrobial Resistance (AMR) surveillance, routine Tuberculosis (TB) diagnostics, and encapsulated bacterial pathogens which give rise to meningitis and sepsis.
While the use of molecular-based approaches remain essential in routine diagnostics, modern genomic technologies are becoming more accessible to scientists in Africa. Using case study-based approaches, training using the Oxford Nanaopore MinION device enabled participants to work through real-world scenarios that present as common issues in public health across the continent.
We have equipment in our institution which is not being used due to lack of skills. After this course I will now have requisite knowledge to initiate a plan to implement genomics technologies for detecting pathogens for the benefit of our community
Comment from 2023 course participant 
Harnessing expertise in the latest genomic approaches, accessible across resource limited areas in Africa, empowers course participants to make a tangible difference to public health in Africa. Broader career pathways are also opened, with opportunities to participate in future drug development research or evidence-based policymaking, now possible.
The knowledge and skills you acquire in this training will not only transform your career but will also elevate the standards of clinical microbiology in your nations. You will be at the forefront of advancing healthcare and research in your countries and we have full confidence in your potential to drive positive change in as far as usage of limited resources is concerned.
Dr. Robert Onsare, Ag. Deputy Director, One Health Research program, and lead course organiser 
Training led by scientists working in Africa 
Our training programme is committed to placing the shared needs of our learners first, which is why our predominately African-led instructor team was so crucial in the delivery of this course. Our instructors joined us from many institutions across Africa including: Kamuzu University of Health Sciences, Malawi; Kenya Medical Research Institute (KEMRI), Nairobi; Liverpool School of Tropical Medicine, Malawi; and, the London School of Hygiene and Tropical Medicine, The Medical Research Council Unit, The Gambia.
We were thrilled to see the return of Dr Abdi Mohamed, KEMRI. Once a student on our 2009 course, this year he joined our instructor team, demonstrating how careers can evolve successfully through strong collaborative networks.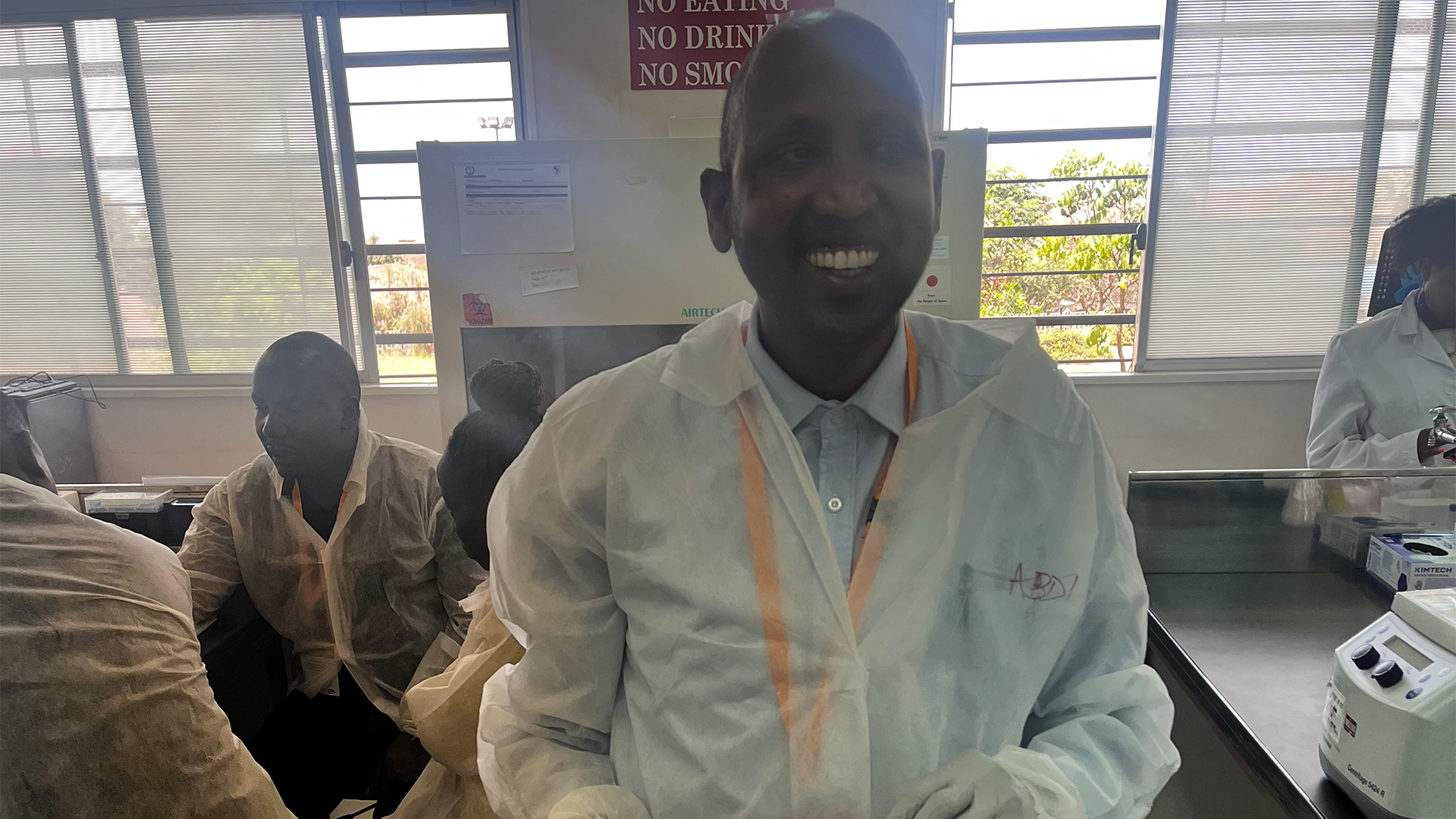 Communities of Practice for a sustainable future
Now fully equipped to deploy fundamental molecular biology techniques to their research, this dedicated cohort of course participants are ready to share their expertise. From applying PCR (including real-time PCR) and NGS technologies to deciphering genetic variations and performing detailed bioinformatics analysis, they possess a wealth of skills and knowledge to inspire others, and ultimately shape the advancement of clinical microbiology in Africa.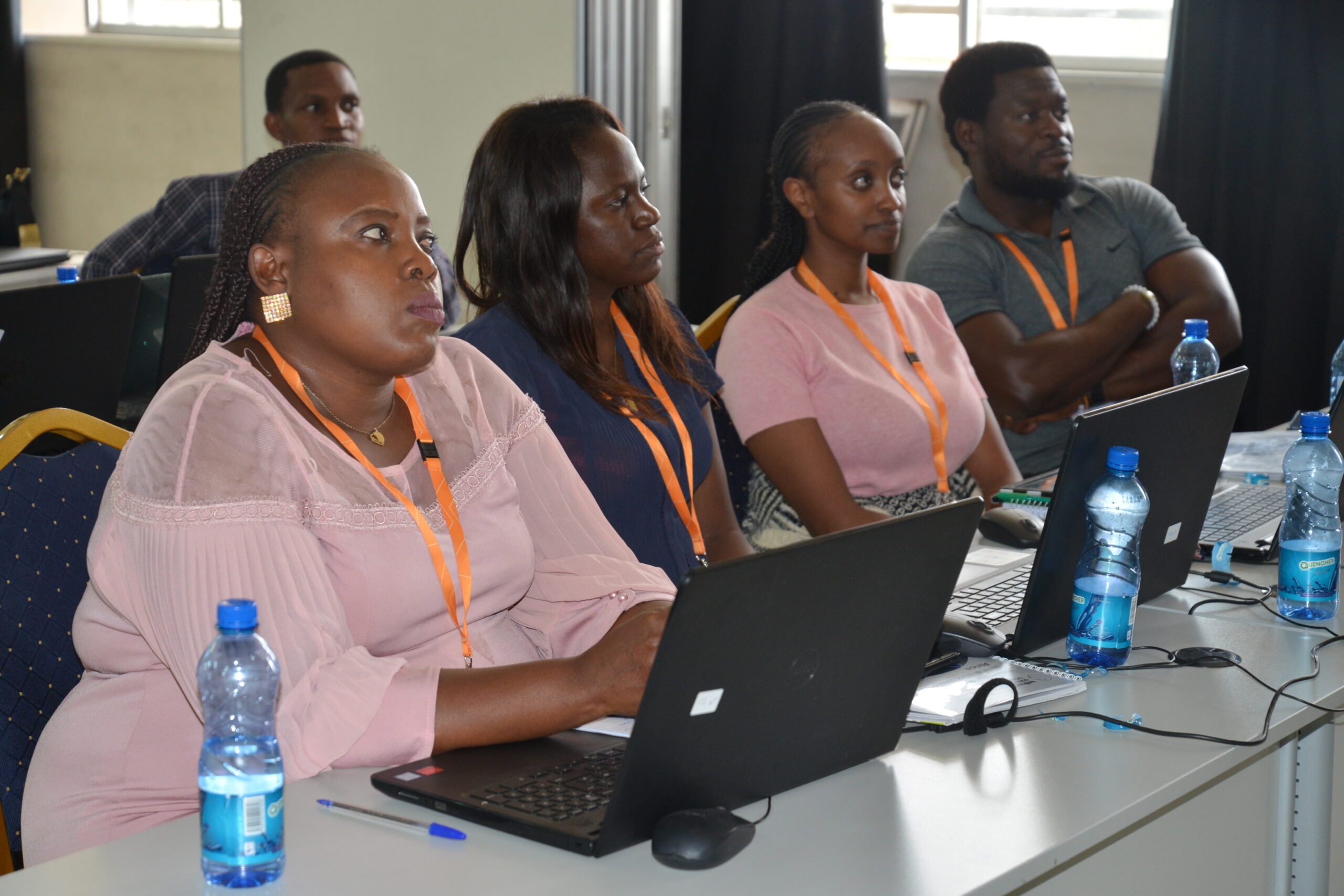 This exceptional event organised by the Wellcome Connecting Science learning and training team, represents a significant step towards knowledge transfer and capacity building in Clinical Microbiology, with a specific focus on the African continent. 
Comment from 2023 course participant 
Strengthening regional networks fosters a foundation for continued knowledge exchange and best practice development, tailored to the needs of African public health, and positioned within the context of collective global health.
Continued development through the Communities of Practice formed on this course, will improve informed decision-making, as our alumni explore the impact of applying their new skills and understanding.
Some final words from Dr Alice Matimba, Head of Training and Capacity Building, Wellcome Connecting Science, illustrate the values we share with our training partner, KEMRI.
Our partnership with KEMRI and other institutions is a testament to our shared dedication to advancing scientific excellence. We believe that through this training course participants will become catalysts of transformative change in clinical microbiology across Africa.
Alice Matimba, Head of Training and Capacity Building, Wellcome Connecting Science
Photography credit(s): David Kamau Photography and Wellcome Connecting Science.
Back to top