Science Policy: Improving the Uptake of Research into UK Policy
21–23 August 2023
The Møller Institute, Cambridge, UK
Bringing policy makers and academic researchers together to enable evidence-based policy making
Course Summary
Although science and research are a cornerstone of the economy and a strategic government priority, many researchers have little experience in engaging with policymakers. The relationship between the civil service, government and parliament, and their respective functions, can seem complex and opaque, and it can be difficult to see how research is relevant to policymakers and the decisions they take. At the same time, policymakers can struggle to engage with research, where policy implications and/or recommendations may be buried behind technical jargon or in highly complex scientific papers.
The ultimate aim of this course is to build a community of policy-engaged researchers and research-engaged policy makers. To achieve that, the fifth course in this series brings academic researchers together with policymakers to help break down barriers, encourage mutual understanding, and ultimately enable improved evidence-based policy making. This year's course will focus on how policy is made and shaped in the UK, with one session focusing on international policy considerations.
Target Audience
This course will provide early career researchers (PhD students, post-doctoral fellows, technical staff and early career faculty) with an introduction to policy making and show them how to engage with policymakers, either by their research being used to influence policy or by moving into a career in science policy.
This is a residential course. Therefore, all delegates are requested to attend the meeting in person for the full duration to benefit fully from discussions and interactions with the speakers and other participants.
Learning outcomes
After attending this course, participants will be able to:
Describe and contrast the basic structure and policy functions of parliament, government and civil service
Follow the policymaking process and identify the key moments for influence
Identify and use the different channels through which evidence can inform policy
Describe how learned societies, academies, charities and funders can channel the voice of researchers
Tailor evidence to suit the needs of different types of policy makers
Learn tools to communicate your research and optimise the impact of scientific evidence on public policymaking
Connect with policymakers and researchers who are seeking to influence policy
Programme
The course will take place at the Møller Institute, University of Cambridge. The meeting will start at approximately 12.00 on Monday, 21 August and finish at approximately 15.00 on Wednesday, 23 August 2023. All times are given in British Summer Time (BST).
The following topics will be covered in the programme:
How does research inform policy?
Science advice to policymakers
The role of intermediaries in policy making
International science policy
Policy intermediaries from a commercial perspective
Influencing policy for change – campaigns
A parliamentary perspective (panel discussion with parliamentarians)
Group project – Wearable health devices policy
All participants are requested to attend all of the sessions and participate in networking to benefit fully from discussions and interactions.
Download the final programme (16/08.2023) (149 KB)
Instructors and speakers
Scientific programme committee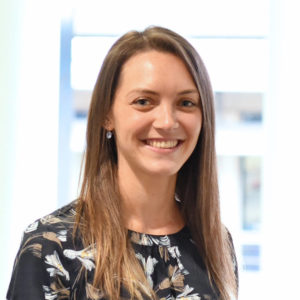 Hayley Clissold
Wellcome Sanger Institute, UK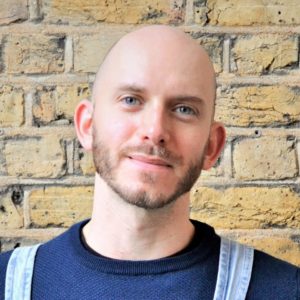 Alessandro Coatti
Royal Society of Biology, UK
Claire Housley
House of Commons Science, Innovation and Technology Committee, UK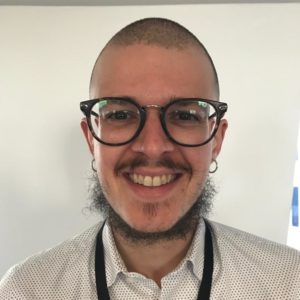 Ben Shave
House of Commons Science, Innovation and Technology Committee, UK
Keynote speaker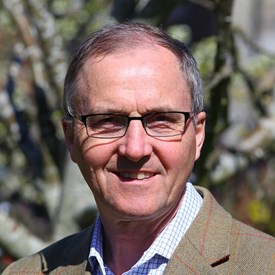 Sir Ian Boyd
University of St Andrews/Royal Society of Biology
Parliamentarian panelists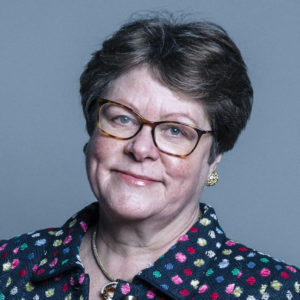 Baroness Brown of Cambridge, Julia King
House of Lords
Stephen Metcalfe
House of Commons
Confirmed speakers
Sarion Bowers – Wellcome Sanger Institute, UK
Andrew Chilvers – Royal Academy of Engineering, UK
Emma Clarke – Wildlife and Countryside Link, UK
Alessandro Coatti – Royal Society of Biology, UK
Camilla d'Angelo – Campaign for Science and Engineering, UK
Nicola Eckersley-Waites – Confederation of British Industry (CBI), UK
Nicola Frost – World Resources Institute, UK
Julia Gog – University of Cambridge, UK
Elizabeth Hogben – Government Office for Science, UK
Marcel Jaspars – University of Aberdeen/DSI Scientific Network, UK
Ben Shave – House of Commons Science, Innovation and Technology Committee, UK
Martin Turner – BioIndustry Association, UK
Organisers – Wellcome Connecting Science
Jemma Hume, Events Organiser
Nagehan Ramazanoglu Bahadir, Scientific Programme Officer
How to apply
Application deadline: 27 June 2023
Prerequisites
Attendees should be PhD students, post-doctoral fellows, technical staff or faculty with an interest in science policy in the UK. International attendees are welcome, however the main emphasis will be on how policy is made in the UK (there will be one session focusing on international policy).
How to apply for this course
Please complete the online application form. Places are limited and will be awarded on merit.
If you have any problems with the online application process, please contact the event organiser.
Travel visas
Citizens of many countries can travel to the UK for a course without needing a visa. Please check the UK government website for visitor information:
https://www.gov.uk/standard-visitor.
Confirmed attendees requiring a letter to support a visa application should contact the course organiser.
Cost and financial assistance
| | |
| --- | --- |
|   | Course Fee |
| Includes accommodation | £545 |
| No accommodation | £355 |
The fee will be requested once acceptance is confirmed.
Accommodation
Participants who have registered for accommodation will stay at The Møller Institute, Cambridge for the nights of 21 and 22 August 2023.
Bursaries
Bursary deadline: 27 June 2023
A limited number of registration bursaries are available to attend this course (up to 50% of the standard registration fee) from Wellcome Connecting Science and the Royal Society of Biology.
Wellcome Connecting Science Learning and Training will fund bursaries covering up to 50% of the standard course fee. Priority will be given to PhD students/trainees who are facing financial barriers.
Royal Society of Biology (RSB) offers its members a limited number of bursary-assisted places to attend this course. Priority for this fund will be given to RSB members facing financial barriers. Please indicate your membership number in your bursary application letter.
For applicants to RSB membership: If you are interested in joining the UK's leading professional association for anyone who works in or has an interest in the biosciences, you start an application online and/or get in touch with the RSB membership team, who can quickly determine the applicable membership fee and apply any concessions/waivers.
In all applications for bursaries, the following documents will need to be provided:
a letter stating financial need and explaining how you will benefit from attending the course
a supporting letter from supervisor stating financial need
CV
To apply, please send the above documents to the event organiser by the bursary deadline. Please ensure you have completed the online application before applying for a bursary.
We will be in contact with the result of your application shortly after the deadline.
Additional funding opportunities
Visit our support page for additional financial support currently available.
---
Accommodation services phishing scam – please be vigilant. More information.
Sponsors
Bursaries are generously supported by:

Testimonials
Feedback from previous participants:
"Excellent course, really good speakers. Presented in a very good manner and timings were also perfect – thank you so much for the opportunity and for taking the time to teach us."
"The group task was one of the best aspects for me – I think everyone was very engaged and eager to participate which made the group activity both fun and very educational."
"The course was great – really interesting, pitched at a suitable level, and improved my insight of the process by which scientific evidence may be used to influence policy"
"The networking opportunities were abundant and helpful to course attendees in developing routes into policy"
"Group work was great – objectives and expected outcomes for each day along with the guide questions helped a lot for the discussion."
Back to top