Public Engagement Masterclass (Virtual)
19–21 July 2021
Wellcome Genome Campus, UK
Public Engagement in Transforming Times
Summary
Owing to the ongoing situation with covid-19, this event will be organised as a virtual course.
Our Public Engagement Masterclass – now in its fifth year – supports researchers from all disciplines who want to embed public engagement as a leadership quality in their career portfolio.
For our 2021 Masterclass, we reflect on a year of significant transformation. The pandemic has changed everyone's lives and put many issues and topics in the spotlight, including the role of science and research, how they are advanced, and shared. Misinformation has rarely been out the headlines, as people try and make sense of evidence and consensus versus conspiracy and conjecture. 2020 was also the year of Black Lives Matter, holding a mirror up to embedded prejudices and inequalities and calling for root and branch change.
Public engagement with research must reflect these big influences affecting society as well as the academic and research sectors. The weight of big global challenges is mixed with everyday concerns around balancing personal and work priorities. Online platforms have extended reach for many, while risking excluded others altogether. The rationale for why and how we build connections between research and communities has never been more important, and will underpin the narrative for our 2021 PE Masterclass.
Facilitated by leading UK and European engagement specialists, our virtual course will feature a mix of expert insights, inspirational case studies, practical sessions and bespoke support for every delegate to craft a personalised public engagement plan.
The programme is very participatory, and will help delegates consider their own context for public engagement with research, encouraging reflection, building knowledge and sharing tools for making tangible interventions in public and institutional settings. A focus will be on methods and enablers to bring high-quality public engagement to the heart of a successful research leader
Learning outcomes
Following attendance at the course, participants will be able to:
Appreciate the breadth of activities incorporated within public engagement and be able to identify specific methods and approaches of relevance to own context and research setting
Identify communities of interest and their needs, and understanding how to form inclusive relationships with them
Monitor and evaluate public engagement activity, thinking of outcomes, measures of change and influences back to research
Advocate and identify pillars to build a strategic approach for public engagement within their wider research programme, department or institute
Programme
The course will start on Monday 19 July and close on Wednesday 21 July 2021 (start and finish times tbc). All times are given in British Summer Time. See the time where you are here.
Guided by an overarching theme of Public engagement in Transforming Times the programme will include:
Engaging different communities with research, examining contexts, partners and audiences
Fostering diversity and inclusion and actively challenging unconscious bias and discrimination
Embedding public engagement in research projects and grants and considering the changing opportunities from major research funders
Evaluating public engagement, setting outcomes and measuring change
Developing a bespoke engagement plan for your context, thinking from research team to wider institutional level
Leadership and advocacy, exploring the channels for change within your research group, project or field
Additional resources will be available to participants in a dedicated course slack channel.
Draft Programme (367 KB)
Instructors and speakers
Programme Committee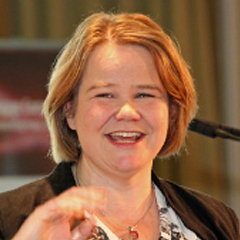 Sophie Duncan
National Coordinating Centre for Public Engagement, UK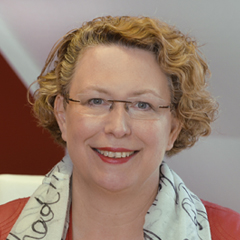 Annette Klinkert
European Science Engagement Association, Germany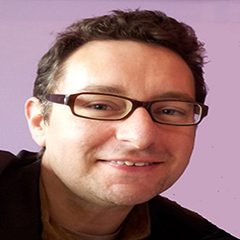 Kenneth Skeldon
Wellcome Genome Campus, UK
Course speakers/tutors
The majority of the programme will be delivered by members of the programme committee with additional input from the following speakers:
Maya Halevy – Bloomfield Science Museum, Israel
Lewis Hou – Science Ceilidh, UK
Shadrack Mkansi –  South African Association for Science & Technology Advancement, South Africa
Erinma Ochu – Manchester Metropolitan University, UK
Kate Pahl – Manchester Metropolitan University, UK
We will also be joined by several Falling Walls Engage finalists:
Bernard Appiah – Syracuse University, USA (Falling Walls Engage finalist 2020)
Ken Dutton-Regester – QIMR Berghofer Medical Research Institute, Australia (Falling Walls Engage finalist 2020)
Francesca Fragkoudi- European Southern Observatory, Germany (Falling Walls Engage winner 2018)
Lekelia Jenkins – Arizona State University, USA (Falling Walls Engage finalist 2019)
Event organisers
Amanda Fletcher –  Conference & Events Organiser
Treasa Creavin – Scientific Programme Manager
How to apply
Prerequisites
This course is aimed at researchers rather than public engagement or science communication professionals. Applicants must be active researchers (PhDs students, postdoctoral researchers level or above) at a research institute or higher education institution. The course is open to researchers from all disciplines.
Individuals employed in a dedicated public engagement role with no research responsibilities will not be eligible (though we recommend you look at www.publicengagement.ac.uk/do-it/training for other appropriate training options).
How to Apply
Please complete the online application form. Places are limited and will be awarded on merit. If you have any problems with the online application process, please contact us.
Cost
| | |
| --- | --- |
| Virtual Course | Cost |
| Course fee | £150 |
The virtual registration package includes: Access to all live-streamed sessions (including poster sessions and online networking channels), as well as access to all sessions 'on-demand' for four weeks after the event.
Bursaries
Limited bursaries are available (up to 50% reduction on the course fee) and are awarded on merit.
All applications for bursaries will be assessed on a competitive basis together with the strength of the Masterclass application generally.
We encourage applicants to explore training and development funds within their institutions ahead of making an application for a bursary.
The following documents will need to be provided:
CV
A justification letter (explain how you will benefit from attending the course)
A supporting letter from supervisor stating financial need
To apply, please send the above documents to the event organiser by the bursary deadline. Please ensure you have completed the online application before applying for a bursary.
Bursary deadline: 18 May 2021
Testimonials
Feedback from the course:
"Overall it was an amazing experience. If I had to summarize in one word it would be 'inspiring', which I believe was the main goal" (participant on 2019 course)
"The course was very intense but it served as a great introduction to the vast range of things to consider in public engagement" (participant on 2019 course)
"Thanks for a fab 3 day. Utterly exhausting mentally, but in such a good way. So glad this has been
opened up to those outside of Wellcome research areas. Wish I'd been able to do something like this years ago" (participant on 2019 course)
"I found this course very useful but also very enjoyable. I liked the size of the group as it meant we were all able to participate. It was also a fantastic opportunity to meet people doing similar public engagement and hear about their experiences and share ideas" (participant on 2016 course)
"It was by far the best training course I've been on. It was meticulously organised, carefully thought out, and clearly structured, with a nice mixture of activities and talks. The range of subject matter covered was ideal, and especially impressive was the care taken by the leaders to keep tabs on how we, the delegates, were finding the course. The social side was also excellent – the course leaders created a friendly, unthreatening environment, which encouraged conversation and participation by everyone" (participant on 2015 course)
"Extensive cover of PE activities were discussed, lots of interactive sessions that helped me understand issues that were presented in the oral presentations, loads of useful sources for further info on PE activities were given" (participant on 2015 course)
"It was good to network and work with different background, especially the funders and well established PE professionals, to see things in perspective, and receive comments and encouragement" (participant on 2016 course)
Back to top