Practical Aspects of Small Molecule Drug Discovery: At the Interface of Biology, Chemistry and Pharmacology (cancelled)
21–25 June 2021
Virtual Course
A broad introduction to the theoretical, practical and organisational aspects of small molecule drug discovery
Summary
PLEASE NOTE: Due to the ongoing Covid-19 pandemic this course has been cancelled.
Many scientists across diverse disciplines in research institutions and small and medium-sized companies are expanding into early-stage drug discovery. However, this transition requires successfully combining multiple disciplines including biochemistry, medicinal and computational chemistry, pharmacokinetics, pharmacology and project management, the breadth of which can present organisational, knowledge and competence challenges for institutions and investigators.
This popular, biennial, lecture- and discussion-based course is highly interactive and gives scientists of all disciplines a broad introduction to the theoretical, practical and organisational aspects of small molecule drug discovery.
Each topic-based lecture mixes presentation with discussion sessions and case histories to develop the key aspects highlighted in the talk and to illustrate how each participant and their discipline fits into the complex journey of a drug discovery project. Additional discussion-based practical sessions build on the lectures to illustrate the strategic planning of drug discovery programmes, including the development of target product profiles, compound progression criteria and scientific strategy.
Programme
We are currently exploring options to deliver this course in a virtual format. Further information will be posted shortly.
For our virtual courses, we use video conferencing (Zoom) and instant messaging (Slack) applications along with other online teaching resources to deliver the different elements of the course as interactively as possible.
The interactive programme will include lectures and discussions covering the following topics:
Project management and organisation of multi-disciplinary projects
Target selection and validation
Hit discovery options, assay development and quality control
Fragment-based drug discovery
Natural product based drug discovery
Mode of action elucidation of phenotypic hits
Screening set selection, storage and quality control
Data mining
Introduction to pharmacokinetics
Principles of compound optimisation and case histories
In silico approaches to drug design
Intellectual property strategy
An introduction to preclinical and clinical development
Learning Outcomes
After attending the course, participants will be able to:
Describe the overall drug discovery process and its relationship to the participants' specific disciplines.
Explain the major technical aspects of the drug discovery process, starting with target selection to compound screening to designing lead candidates
Describe and evaluate current modern drug discovery concepts (which attempt to identify high quality drug candidates) using either a target-based or phenotypic approach to tackle the related disease
Compare multiple drug discovery tools and methods used for finding, identifying and designing a new drug
Identify the pre-clinical steps to gain assurance that it is safe and appropriate to initiate clinical evaluation of the candidate
Assess and evaluate the processes, chemistry and formulation aspects which impact on early drug development
Explain the clinical development process
Recognise the commercial importance of intellectual property
Instructors and speakers
Course organisers
Paul Wyatt
Director of the Wellcome Centre for Anti-Infectives Research, University of Dundee, UK
Claire Thompson
Agility Health Tech, UK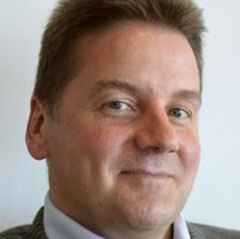 David Gray
Head of Biology, Drug Discovery Unit, University of Dundee, UK
Guest speakers
Each year, the course is presented by a prestigious panel of guest lecturers recruited from industry, academia and leading not-for-profit organisations. Guest lecturers in previous years have included senior representatives with experience of working for multiple major Pharma, Biotech and Contract Research companies, including:
Pfizer
GlaxoSmithKline
AstraZeneca
Astex Pharmaceuticals
Charles River Laboratories

European Bioinformatics Institute
LifeArc
University of Dundee
EMBL-EBI
Albany Regulatory Consulting Limited
Imperial College
ProPharma Partners Limited
Mission Therapeutics
How to apply
Prerequisites
Applications are invited from academic or commercial backgrounds in
relevant fields, e.g:
New postdoctoral recruits to already established facilities
Postdoctoral grade researchers in small or medium sized companies
Senior investigators considering entering the field
Recipients, and their staff, of Seeding Drug Discovery project funding
Established investigators seeking further professional development
Please note that due to the virtual format for this course, participants will require minimum computer specifications and internet access to fully benefit. A guide to these requirements can be found here (PDF).
How to Apply
Please click the Apply button above to begin the online application process. Places are limited and will be awarded on merit. If you have any problems with the online application process, please contact us.
Please note: Applications must be supported by a recommendation from a scientific or clinical sponsor (e.g. supervisor, line manager or head of department). A request for a supporting statement will be sent to your nominated sponsor automatically during the application process. Applicants must ensure that their sponsor provides this supporting statement by the application deadline. Applications without a supporting statement cannot be considered.
Cost
| | | |
| --- | --- | --- |
| | Cost |   |
| *Course fee | £200 | Due to the ongoing Covid-19 pandemic we are exploring options to deliver this course in a virtual format. |
The course fee is subsidised by Wellcome Genome Campus Advanced Courses and Scientific Conferences.
Bursaries
Limited bursaries are available (up to 50% reduction on the course fee) and are awarded on merit. If you would like to apply for a bursary, please complete the bursary section of the online application form.
Where there are many bursary applications, the selection committee may issue smaller amounts.
Bursaries can be applied for as part of the course application form. Applicants will be notified of a bursary award along with their place on the course, usually within one month of the application deadline. The decision of the selection committee is final.
Please note that both the applicant and sponsor are required to provide a justification for the bursary as part of the application.
Additional funding opportunities
Visit our support page for additional financial support currently available.
---
Accommodation services phishing scam – please be vigilant. More information.
Testimonials
Feedback from the 2018 course:
"A truly enriching experience! Would like to be back for more!"
"Thank you very much for providing the platform for such courses to take place. It was better than I could have hoped for and I thoroughly enjoyed it. It solidified what was already known and built on top of that knowledge base so thank you."
"I would like to thank the organisers and the speakers very much for their effort and time in running this great course."
"Thank you very much for such a great course. I fell that my knowledge in drug discovery field grew up a lot during this week."
"I would like to thank everyone one of the course modulators for their work and sharing their experiences with us."
"Course content & organisation fantastic. Facilities amazing."
Back to top