Plant Genomes in a Changing Environment (Virtual Conference)
12–14 October 2020
Virtual Conference
Highlighting advances in the application of genomic techniques to plant science and agriculture
Summary
Owing to the ongoing situation with covid-19, this event will be organised as a virtual conference.
The meeting will bring together plant scientists working on the model plant Arabidopsis thaliana, on populations in their natural environment as well as crop species. It will provide a forum to discuss recent advances in plant genome biology aiming at the elucidation of gene function and networks, natural and induced variation and their implications in agricultural breeding programmes.
The increasing availability and improved quality of genomic data for crop species as well as natural populations is gradually enabling plant scientists to tackle some of the most critical global challenges such as environmental change and food security.
This conference will showcase the application of genomic techniques to understand genomes and how they vary across changing environments. It will provide a platform for the transfer of knowledge of diverse plant systems that differ in their ecology, physiology, genomic complexity and the tools that are available for research and aims to connect researchers from academia and industry.
This year's meeting will focus on approaches on how to improve plants for tolerance of abiotic stresses and biotic interaction. It will also discuss strategies for sustaining yield and mechanisms of domestication and adaptation in a changing environment.
Programme
The conference will start at approximately 1 pm (BST) on Monday 12 October and close at approximately 7 pm on Wednesday 14 October 2020. All times are given in British Summer Time. See the time where you are here.
Scientific sessions will include:
Biotic interaction
Abiotic adaptation
Strategies for sustaining yield in a changing environment
Domestication and Adaptation
Soil microbiomes
New Technologies in genome research
Organisers and speakers
Scientific programme committee
Joy Bergelson
University of Chicago, USA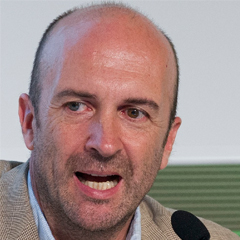 Michele Morgante
University of Udine, Italy
Cristobal Uauy
John Innes Centre, UK
Keynote speakers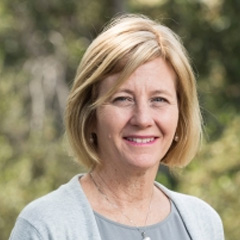 Julia Bailey Serres
University of California, Riverside, USA
Giles Oldroyd
Sainsbury Laboratory, UK
Confirmed speakers
Ana Cano-Delgado – CRAG, Spain
Jeff Habben – Corteva Agriscience, USA
Sandra Knapp – Natural History Museum, UK
Francesco Licausi – University of Oxford, UK
Steve Long – University of Illinois, USA / Lancaster University, UK
Wenbo Ma – UC Riverside, USA / The Sainsbury Lab, UK
Sarah McKim – University of Dundee, UK
Jane Parker – Max Planck Institute, Germany
Corné Pieterse – Utrecht University, The Netherlands
Michael Purugganan – New York University, USA
Conference organiser
Nicole Schatlowski, Senior Scientific Programme Officer
Lucy Criddle, Conference & Events Organiser
Registration
| | |
| --- | --- |
| Virtual registration rate |   |
| Student | £25 |
| Delegates from LMICs* | £25 |
| Academic | £50 |
| Commercial | £150 |
The virtual registration package includes: Access to all live-streamed sessions (including poster sessions and online networking channels), as well as access to all sessions 'on-demand' for four weeks after the event.
* To increase the international diversity of attendees at our meetings, we have reduced fees for delegates from Lower and Middle Income Countries (see list of countries here). If you are in need of financial support to cover the registration fees and would like to apply for a bursary, please contact the conference organiser. You will be asked to submit a CV and a letter stating financial need and how participation would benefit your scientific career.
Abstracts
We welcome abstracts from all areas relevant to the main themes of the meeting, for both oral and poster presentations. Several oral presentations will be chosen from the abstracts submitted.
Abstracts will only be considered from registered delegates. Please use our online abstract submission system and follow the instructions given to ensure your abstract is submitted correctly. All abstracts must be submitted by the deadline. If you are intending to submit more than one abstract, please contact the conference organiser prior to registration.
The scientific programme committee will assess your abstract after the deadline has passed and you will be notified whether you have been selected for an oral or poster presentation.
All abstract submissions accepted for a poster presentation will be given the opportunity to upload a short video describing their work.
Abstract deadline: 1 September 2020

How to upload an abstract once you have already completed registration:
Log back into your registration account using either Firefox or Internet Explorer as your browser, via link above the 'Share' button on the right hand column of this page
Click on 'Account' (top right).
Then click on 'View account history'. This will show a table of your event registrations.
In the right-hand column you will see the option to 'Upload file' – click on this and select to upload an abstract.
Download abstract guidelines (78 KB)
Keynote lecture video from 2019 meeting
Beyond single genes: receptor networks underpin plant immunity
Keynote lecture Sophien Kamoun (Sainsbury Laboratory Norwich, UK) at Plant Genomes in a Changing Environment 2019
Back to top