Optimising Multistudy Integrative Research
18–20 September 2019
Wellcome Genome Campus, UK
Summary
This new conference aims at optimising current and future multi-study integrative and comparative research involving longitudinal studies. It will bring together researchers from longitudinal study consortia and methodologists to share learnings.
Remarkable national and international efforts have produced numerous longitudinal studies. They not only cover health aspects but also cognitive and personality measures, therefore permitting integrative cross-domain analysis. These studies, coupled with recent developments in data analytics for longitudinal data, provide unprecedented opportunities for describing and explaining aging-related changes and cross-process dynamics, and for identifying influential factors associated with health and well-being outcomes.
Although some advances in specific research areas have been made, most research communities handling data of diverse and more complex nature have not arrived to consensus and methodologies are yet to be developed that permit direct comparison of results across studies.
This conference strives to increase international collaboration and data sharing, and to improve methodological approaches for cross-national comparative research. It aims to produce publishable summary reports and concept papers to inform the wider community about challenges, lessons learnt and opportunities for future consortia.
Programme
The conference will start at approximately 12.30 on Wednesday 18 September and close at approximately 16.00 on Friday 20 September 2019.
Topics will include:
Approaches for multistudy analysis
Applications of integrative data analysis
Challenges and solutions related to heterogeneity in data, measurement, and multistudy results
Data Sharing: Ethical and legal challenges for collaborative research
Measurement harmonisation: Approaches and recommendations
Experiences in multistudy collaborative research: Lessons learned and persisting challenges
Organisers and speakers
Scientific programme committee
Keynote speaker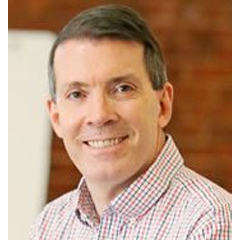 Patrick Curran
University of North Carolina at Chapel Hill, USA
Confirmed speakers
Marielle Beenackers (MINDMAP) – Erasmus University Medical Centre, The Netherlands
Paul Burton (Maelstrom Research) – Newcastle University, UK
Janine Felix (LifeCycle) – Erasmus University Medical Centre, The Netherlands
Isabel Fortier (Maelstrom Research) – McGill University, Canada
Margaret Gatz (IGEMS) – University of Southern California, USA
Josep Maria Haro (ATHLOS, SYNCHROS) – Parc Sanitari Sant Joan de Deu, Spain
Scott Hofer (IALSA) – University of Victoria, Canada
Daniel Jackson – AstraZeneca, UK
Kari Kuulasmaa (Biomarcare, MORGAN) – National Institute for Health and Welfare, Finland
Michaela Mayrhofer – BBMRI-ERIC, Austria
Graciela Muniz-Terrera (IALSA) – University of Edinburgh, UK
Matthew Prina (ATHLOS, 10/66) – King's College, UK
Archana Singh-Manoux (IPD-Work consortium) – INSERM, France
Edwin Van den Heuvel (Maelstrom Research) – Eindhoven University of Technology, The Netherlands
Angela Wood – University of Cambridge, UK
Conference organiser
Nicole Schatlowski, Scientific Programme Officer
Sarah Offord, Conference and Event Organiser
How to apply
Early bird discount
(until 18 June 2019)

Standard rate
(after 18 June 2019)
Student
No accommodation
£274
£374
Student
On-site twin accommodation
£380
£480
Student
On-site single accommodation
£445
£545
Academic
No accommodation
£374
£474
Academic
On-site twin accommodation
£480
£580
Academic
On-site single accommodation
£545
£645
Commercial
No accommodation
£474
£574
Commercial
On-site twin accommodation
£580
£680
Commercial
On-site single accommodation
£645
£745
The registration fee includes entrance to the lectures and poster sessions, an abstract book, meals (lunch and dinner) and refreshments during the conference. Breakfast will be provided for delegates who have booked accommodation.
Accommodation
Accommodation is provided for the nights of 18 and 19 September 2019. Please note: there is limited onsite accommodation and this will be allocated on a first-come, first-served basis. Therefore, early registration is recommended.
If you wish to book onsite accommodation either side of the conference dates, please contact the Conference Centre directly.
Travel visas
Contact the conference organiser if you require a letter to support a travel visa application. Please note: letters will only be provided to confirmed registrants.
Non-European Economic Area or Swiss nationals may be required to have a visa to enter the UK.
Early application is strongly advised, as this process can take 6-8 weeks or longer.
Please visit the following websites for further information:
---
Accommodation services phishing scam – please be vigilant. More information.
Cost
A limited number of registration bursaries are available for PhD students to attend this conference (up to 50% of the standard registration fee) from Wellcome Genome Campus Scientific Conferences.
To apply, please contact the conference organiser. You will be sent a unique registration link which will hold your place, without taking payment, until you have been notified of the outcome of your application.
The following documents will need to be provided as part of the bursary application:
Abstract (to be submitted via the portal during the registration process)
CV
A justification letter (explain how you will benefit from attending the conference)
A supporting letter from supervisor stating financial need
If you have already registered for the conference you are still welcome to apply for a bursary, please contact the conference organiser.
Bursary deadline: 25 June 2019
Additional funding opportunities
Visit our support page for additional financial support currently available.
Abstracts
We welcome abstracts from all areas relevant to the main themes of the meeting, for both oral and poster presentations. Several oral presentations will be chosen from the abstracts submitted.
Abstracts will only be considered from registered delegates. Please use our online abstract submission system and follow the instructions given to ensure your abstract is submitted correctly. All abstracts must be submitted by the deadline. If you are intending to submit more than one abstract, please contact the conference organiser prior to registration.
The scientific programme committee will assess your abstract after the deadline has passed and you will be notified whether you have been selected for an oral or poster presentation.
Poster boards onsite will accommodate 118 cm high by 84 cm wide (A0- portrait) of printed material. Accepted abstracts will appear in the conference programme book and poster boards will be allocated at the conference.
Abstract deadline: 09 July 2019

Download abstract guidelines (78 KB)
Back to top