Next Generation Sequencing Bioinformatics (Virtual) 
18–22 October 2021
Wellcome Genome Campus, UK
Essential informatics skills and knowledge to begin analysing next generation sequencing data
Summary
Due to the ongoing situation with Covid-19, this course will be delivered in a virtual format.
High throughput sequencing has gained widespread adoption as an essential experimental assay for biological research. Analysing high throughput sequencing data involves an array of different bioinformatics tools and techniques. Therefore, it is important for experimental scientists to have the bioinformatics skills required to effectively assess and analyse data produced by next generation sequencing.
This course aims to provide a hands-on introduction to bioinformatics for next generation sequencing and to equip participants with the essential informatics skills and knowledge required to begin analysing next generation sequencing data and carry out some of the most common types of analysis.
Programme
What will I learn?
The course programme will start with a history and overview of sequencing technologies and algorithmic theory and principles of bioinformatics, followed by intensive practical computational sessions using sequence analysis techniques and tools applicable to any species or genome size. A variety of applications will be covered from post-sequencing analysis (QC, alignment, assembly, variant calling) to RNA-Seq and data visualisation. Accompanying the lectures and practical sessions will be a series of seminars by invited speakers, who will highlight their cutting-edge work harnessing the power of next generation sequencing technologies to address a wide range of biological questions.
The course aims to provide a hands-on introduction to bioinformatics for next generation sequencing, and should not be considered a complete education in the theoretical and mathematical foundations of the topics.
The hands-on programme will cover several aspects of next generation sequencing data analysis, including lectures, discussions and practical computational sessions* covering the following:
• Introduction to NGS technologies
• Introduction to the unix command line
• NGS data formats and tools
• Sequence alignment and QC
• SNP/indel theory and practical
• Structural variation theory and practical
• RNA-seq analysis
• ChiP-seq analysis
• Sequencing data visualisation with the Integrated Genomics Viewer (IGV)
• Accessing public sequencing repositories
• Genome assembly theory and practical
• Participant projects and presentations (final day)
Learning Outcomes
On completion of the course, participants should be able to:
• Use the unix command-line as a tool for data analysis
• Describe the different NGS data file formats available
• Perform QC assessment of high throughput sequencing data
• Explain the algorithmic concepts behind read alignment, variant calling and structural variant detection
• Perform read alignment, variant calling and structural variation detection using standard tools
• Analyse RNA-Seq and CHiP-seq data
• Perform a genome assembly using NGS data
• Describe the different data types available in public sequence repositories and how they are organised
*Please note: The practical sessions will be taught exclusively through Unix/Linux. Therefore, participants are required to have some familiarity with the Linux operating system. This will be essential for participants to fully benefit from the course. There are numerous online introductory tutorials to the UNIX/Linux operating system and command line, including:
http://www.ee.surrey.ac.uk/Teaching/Unix
http://swcarpentry.github.io/shell-novice/
Instructors and speakers
Course instructors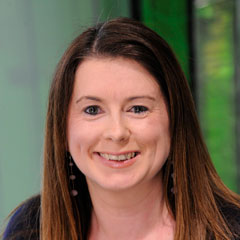 Jacqueline Keane
Genomics IT Consultant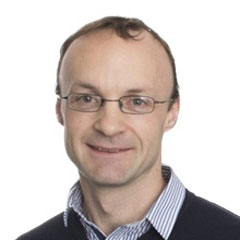 Thomas Keane
EMBL-EBI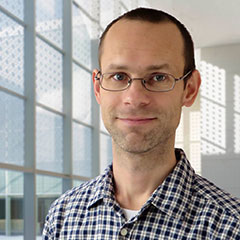 Petr Daněček
Wellcome Sanger Institute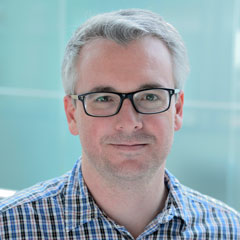 Shane McCarthy
Welllcome Sanger Institute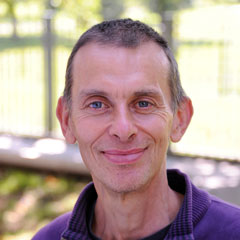 Michael Quail
Wellcome Sanger Institute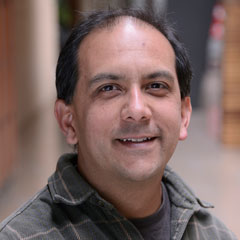 Vivek Iyer
Wellcome Sanger Institute 
Victoria Offord
Wellcome Sanger Institute
Guest speakers 
The course will feature instructor talks and research seminars from distinguished guest speakers. Guest speakers will be announced shortly.
How to apply
Prerequisites
Applicants should be postdoctoral scientists, senior PhD students, junior faculty members or clinicians/healthcare professionals actively engaged in or soon to commence research involving next generation sequencing data analysis. The course will be taught in English.
Due to the course typically receiving a large number of applications, priority will be given to applicants:
that currently have or will very soon have NGS experimental data to analyse
whose experiments will utilise the bioinformatics techniques taught in at least two of the modules/topic areas listed in the programme outline
who have a clear plan/opportunity to disseminate the knowledge amongst their peers.
We encourage applicants to highlight these areas in their application.
Please note that due to the virtual format for this course, participants will require minimum computer specifications and internet access to fully benefit.
A guide to these requirements can be found here (PDF).
How to Apply
Please click the Apply button above to begin the online application process. Places are limited and will be awarded on merit. If you have any problems with the online application process, please contact us.
Please note: Applications must be supported by a recommendation from a scientific or clinical sponsor (e.g. supervisor, line manager or head of department). A request for a supporting statement will be sent to your nominated sponsor automatically during the application process. Applicants must ensure that their sponsor provides this supporting statement by the application deadline. Applications without a supporting statement cannot be considered.
Travel visas
Successful applicants will be provided with a support letter for their visa application, if required.
Please visit the following websites for further information on visiting the UK:
Cost and bursaries
| | | |
| --- | --- | --- |
| | Cost | Accommodation / meals |
| *Course fee | £250 | Due to the ongoing situation with Covid-19, this course will be delivered in a virtual format. |
*The course fee is subsidised by the Wellcome Connecting Science Courses and Conferences team, and applies to non-commercial applicants. Please contact us for the commercial fee.
Bursaries
Limited bursaries are available (up to 50% reduction on the course fee) and are awarded on merit. If you would like to apply for a bursary, please complete the bursary section of the online application form.
Where there are many bursary applications, the selection committee may issue smaller amounts.
Bursaries can be applied for as part of the course application form. Applicants will be notified of a bursary award along with their place on the course, usually within one month of the application deadline. The decision of the selection committee is final.
Please note that both the applicant and sponsor are required to provide a justification for the bursary as part of the application.
Additional funding opportunities
Visit our support page for additional financial support currently available.
---
Accommodation services phishing scam – please be vigilant. More information.
Testimonials
Feedback from the 2017 course:
Back to top