Molecular Neurodegeneration and Therapeutic Approaches
25–29 July 2022
Wellcome Genome Campus, UK
Summary
This popular course will provide an overview of the clinical hallmarks and molecular basis of neurodegenerative disorders.  It will highlight the mechanisms behind therapeutic approaches for combating Huntington's disease, Parkinson's disease, amyotrophic lateral sclerosis (ALS) and various forms of dementia, including Alzheimer's disease.  Discussions will also cover bioinformatics techniques used in neurogenetics, and experimental neurodegenerative disease models.
This discussion-based course will be in-person, with some additional live-streamed lectures.  The programme will include live Q&A sessions, participant presentations and plenty of face-to-face networking opportunities with the course cohort and experts in the field.
Aimed at individuals working in neurodegenerative research, neurogenetics or translational neuroscience. We encourage applications from PhD students, clinical scientists, veterinary scientists, post-doctoral researchers and researchers based in the pharmaceutical and biotechnology industries.
Learning outcomes
Following attendance of this course, participants will be able to:
Describe the heterogeneity in clinical symptoms and pathological hallmarks of the major neurodegenerative diseases.
Explain the mechanisms of disease pathogenesis in Parkinson's disease, Huntington's disease, Alzheimer's disease, amyotrophic lateral sclerosis and other disorders.
Evaluate the different disease models used to study this range of disorders.
Explain the general principles of experimental models for various neurodegenerative disease.
Discuss the generation of human stem cells and brain organoids.
Understand the value of applying various genomic approaches.
Evaluate the current and potential treatments, including antisense and gene therapies.
Programme
This residential course will run from 11:00 on Monday, 25 July and will close at approximately 13:00 Friday, 29 July 2022.
Topics will include:
Genomic analysis in neurodegenerative disease
Clinical and pathological aspects of neurodegeneration
Human cellular models for neurodegenerative disease
Developing molecular therapeutic approaches
Mechanisms of Parkinson's Disease and novel treatments
Therapeutic strategies for Huntington's disease
Dementia, amyloids and drug development
Tau dementia
Amyotrophic lateral sclerosis: disease spectrum and mechanisms
Download the final programme (76 KB)
Committee and speakers
Scientific Programme Committee
Keynote Speaker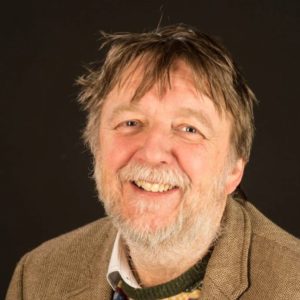 Sir John Hardy 
UK Dementia Research Institute, UK
Course Speakers
Gillian Bates – UK Dementia Research Institute, UK
Nancy Bonini – University of Pennsylvnia, USA
Karen Duff – UK Dementia Research Institute, UK
Alexandra Durr – Pitie-Salpetriere University Hospital, France
Frances Edwards – University College London, UK
Lorenza Magno – University College London, UK
Rosa Rademakers – VIB-UA Antwerp, Belgium
Benjamin Ryskeldi-Falcon – MRC Laboratory of Molecular Biology, UK
Rita Sattler – Barrow Neurological Institute, USA
Patrik Verstreken – VIB-KU Leuven, Belgium
Selina Wray – University College London, UK
Additional Live-Streamed Session Speakers
Caroline Benn – LoQus23 Therapeutics Ltd, UK
Frank Bennett – Ionis, USA
Beverly Davidson – University of Pennsylvania, USA
Warren Hirst – Biogen, USA
Vilas Menon – Columbia University, USA
Hongjun Song – University of Pennsylvania, USA
Diethmar Thal – KU Leuven, Belgium
Organisers – Wellcome Connecting Science
Lucy Criddle – Course Organiser
Jane Murphy – Scientific Programme Officer
How to apply
Application and bursary deadline is Tuesday 17 May, 2022.
Places on this course are limited and will be awarded on merit.  Applicants should be currently engaged in relevant work and will be required to complete an online application form.
The following will need to be provided:
Qualifications and justification for attendance, including how the course is relevant to your current or future research plans
A list of any relevant publications
A brief outline of your current research
Details of Supervisor or Head of Department.  Referees will then receive a request for a supporting statement – please ensure they complete this before the deadline for your application to be considered.
If you have any problems with the online application process or do not have a supervisor, please contact the course organiser.
Travel visas
Citizens of many countries can travel to the UK for a course without needing a visa.
Please check the UK government website for visitor information
https://www.gov.uk/standard-visitor.
Confirmed attendees requiring a letter to support a visa application should contact the course organiser.
Cost and financial assistance
| | | |
| --- | --- | --- |
| | Cost | Accommodation / meals |
| Course fee* | £860 | This is a residential course and the fee includes all accommodation and meals. |
*The course fee is subsidised by Wellcome Connecting Science Courses and applies to non-commercial applicants.
Please contact us for the commercial fee.
The fee will be requested once acceptance is confirmed.
Accommodation
This is a residential course. All participants will stay at The Hinxton Hall Conference Centre, near Cambridge, for the nights of 25, 26, 27 and 28 July 2022.
Bursaries
A limited number of bursaries (up to 50% of the fee) are available from Wellcome Connecting Science.
Priority for bursaries will be given to PhD students and those from under-resourced regions.
To apply for a bursary, please send the course organiser the following supporting documents:
a letter stating financial need and explaining how you will benefit from attending the course
a statement from your supervisor explaining financial need
CV
All required documents and a completed online application form must have been submitted before the deadline for your bursary application to be considered.
If you have any questions, please contact the course organiser.
We will be in contact with the result of your application shortly after the deadline.
Additional funding opportunities
Visit our support page for additional financial support currently available.
Extra accommodation
If you wish to book onsite accommodation either side of the course dates, please contact Hinxton Hall Conference Centre directly.
---
Accommodation services phishing scam – please be vigilant. More information
Testimonials
Feedback from students on our last two Molecular Neurodegeneration courses:
"I really enjoyed the course and the balance of mechanistic understanding of the different diseases, models to study them and the therapeutic opportunities. I also really enjoyed the poster presentations"
"The course instructors were excellent speakers and their approachability made the course really insightful as everyone had time and the freedom to ask questions."
"It was an excellent opportunity to interact with the academic community and discuss relevant topics in our area of research, establish contacts and gain insights to strengthen not only our PhD projects but also our labs"
"Very satisfied with the course itself and its organization, will definitely recommend it to my colleagues and look for more courses at Welcome Genome Campus in the future"
Back to top