Molecular Neurodegeneration
2–6 December 2019
Wellcome Genome Campus, UK
Overview of the molecular basis of neurodegenerative disorders and introduction to bioinformatic approaches relevant to neurology
Summary
This course provides an overview of the molecular basis of neurodegenerative disorders and is aimed at individuals working in neurodegenerative research, neurogenetics or translational neuroscience, including clinical scientists, veterinary scientists, PhD students and post-doctoral researchers.
The programme will cover several neurological disorders including Alzheimer's disease, Parkinson's disease, Huntington's disease, Fragile X, Spinocerebellar ataxia and amyotrophic lateral sclerosis. The course will highlight experimental techniques used in neurogenetics and stem cell research and will give an introduction to the development of therapeutic intervention to combat neurodegenerative disorders. It will also provide an introduction to bioinformatic approaches relevant to neurology, including genome-wide association studies.
The course will benefit researchers who seek a comprehensive view of neurodegenerative disorders together with state of the art research techniques, and who wish to gain a new perspective on their own studies.
We encourage applications from researchers based in the pharmaceutical and biotechnology industries. Applications from those who have completed a PhD in another area and have moved into neuroscience for their postdoctoral studies will also be considered.
The intensive programme provides the opportunity to interact with leading neuroscientists. To optimize discussions and interactions, numbers are limited to 30 students.
Programme
The course will start at approximately 12.00 on Monday, 2 December and close at approximately 16.00 on Friday, 6 December 2019.
The programme is lecture-based but highly interactive. Participants will have the opportunity to share their research with tutors, speakers and other students throughout the course, during the formal poster sessions and discussion sessions. Tutors are available throughout the course.
Topics will include:
Clinical features of neurodegenerative disorders
Pathological events in varying neurodegenerative diseases
Cerebrovascular regulation in stroke
Modelling neurodegenerative diseases from flies to iPSCs
Bioinformatics and genome-wide association studies in neurodegenerative diseases
Stress pathways in neurodegeneration
Development of therapeutic approaches
This is a residential course. All students are requested to stay onsite for the full duration to benefit fully from discussions and interactions with the faculty and other students.
Instructors and speakers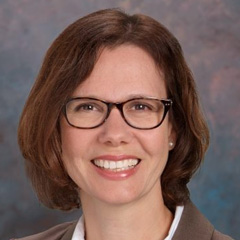 Rita Sattler
Barrow Neurological Institute, USA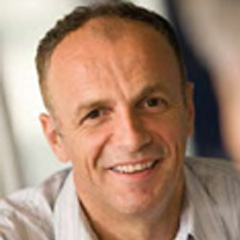 Nicholas Wood
University College London, UK
Confirmed tutors
Gill Bates – UCL, UK
Alexandra Durr – University Hospital Salpêtrière, France
Frances Edwards – UCL, UK
Tim Greenamyre – University of Pittsburgh, USA
Costantino Iadecola – Weill Cornell Medical College, USA
David Nelson – Baylor College of Medicine, USA
Helene Plun-Favreau – UCL, UK
Johnathan Rohrer – University College London, UK
Rita Sattler – Barrow Neurological Institute, USA
Nicholas Wood – University College London, UK
Selina Wray – UCL, UK
Yi Xing – Children's Hopsital of Philadelphia, USA
Scientific Conferences Team
Nicole Schatlowski, Scientific Programme Officer
Lucy Criddle, Conference & Events Organiser
How to apply
How to Apply
Places on this course are limited and will be awarded on merit. Applicants should be currently engaged in relevant research and will be required to complete an online application form. The selection process will take place end of October 2019.
The following will need to be provided:
Qualifications and justification for attendance
A list of relevant publications
An outline of current research
Supervisor's details: your supervisor will then receive an e-mail requesting a supporting statement to complete your application.

Please note: Applications cannot be considered without a supervisor's supporting statement.
Travel visas
Please contact the event organiser if you require a letter to support a travel visa application. Note that letters will be provided to confirmed attendees.
Non-European Economic Area or Swiss nationals may be required to have a visa to enter the UK. Early application is strongly advised, as this process can take 6-8 weeks or longer.
Please visit the following websites for further information:
Cost
Fees
| | | |
| --- | --- | --- |
| | Cost | Accommodation / meals |
| *Academic registration | £800 | This is a residential course and the fee includes all accommodation and meals. |
| Commercial registration | £1300 | This is a residential course and the fee includes all accommodation and meals. |
*The course fee is subsidised by Wellcome Genome Campus Advanced Courses and Scientific Conferences and applies to non-commercial applicants.
Extra accommodation
If you wish to book onsite accommodation either side of the course dates, please contact the Conference Centre directly.
Accommodation services phishing scam – please be vigilant. More information.
Bursaries
A limited number of registration bursaries are available to attend this course (up to 50% of the standard registration fee) from Wellcome Genome Campus Scientific Conferences.
The following documents will need to be provided:
CV
A justification letter (explain how you will benefit from attending the course)
A supporting letter from supervisor stating financial need
To apply, please send the above documents to the event organiser by the bursary deadline. Please ensure you have completed the online application before applying for a bursary.
Bursary deadline: 15 October 2019
Additional funding opportunities
Visit our support page for additional financial support currently available.
Back to top