Mitochondrial Medicine (Virtual Conference)
30 November–2 December 2020
Wellcome Genome Campus, UK
From disease mechanisms to therapeutic development
Summary
Owing to the ongoing situation with covid-19, this event will be organised as a virtual conference.
We are pleased to announce the fifth in our series of meetings on mitochondrial disorders and the search for novel effective therapies.
Mitochondrial disorders have emerged as a major cause of inherited human disease. Although the past decade has seen major advances in our understanding of their genetic basis and the underlying pathology, these findings have yet to translate into new therapies. There is a growing appreciation that new treatments will only emerge through a concerted collaboration between clinicians, laboratory scientists and the life sciences industry, based on a firm understanding of the disease mechanisms.
This conference will build new partnerships that harness our understanding of the disease mechanisms, accelerating the pace of effective treatments for mitochondrial diseases. This year's meeting will include pre-clinical models for mitochondrial disease, an update on current clinical trials, a discussion on the importance on informatics and data sharing for precision medicine and regulatory guidance from a range of international agencies.
We will bring together leaders in the field of translational mitochondrial medicine, with a programme designed to engage and inspire the next generation of mitochondrial researchers. The meeting attracts international participants interested in mitochondrial diseases, working in molecular genetics, biochemistry, pathology, and clinical medicine.
Programme
The virtual conference will start at ~1pm on 30 November and close at ~5pm on 2 December 2020. All times are given in Greenwich Mean Time. See the time where you are here.
Topics will include:
Mitochondrial medicine – pharma and funding perspectives
Pre-clinical mitochondrial disease models
Clinical trials
Informatics and data sharing to support precision medicine
Regulatory guidance for therapeutic development
Virtual networking sessions will be included.
Organisers and speakers
Scientific programme committee
Marni Falk
Children's Hospital of Philadelphia, USA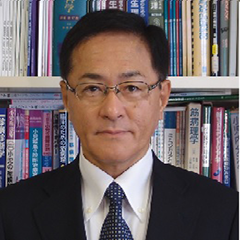 Yasutoshi Koga
Kurume University, Japan
Keynote speaker
Mike Patane
Mitobridge, USA
Confirmed speakers
Sergi Beltran – RD-Connect, Spain
Ewan Birney – EMBL-EBI, UK
Dan DiPietro – Aceras Life Sciences, USA
Marni Falk – Children's Hospital of Philadelphia, USA
Aleksandra Filipovska – University of Western Australia, Australia
Grainne Gorman – Newcastle University, UK
Rita Horvath – University of Cambridge, UK
Martin Kampmann – University of California, San Francisco, USA
Amel Karaa – Harvard University, USA
Petra Kaufmann – AveXis, USA
Yasutoshi Koga – Kurume University, Japan
Hidefumi Nakamura – National Center for Child Health and Development, Japan
Alejandro Dorenbaum – Reneo Pharmaceuticals, USA
Lucy Raymond – University of Cambridge, UK
Patroula Smpokou – Food and Drug Administration, USA
Scientific Conferences Team
Zoey Willard – Conference & Events Organiser
Treasa Creavin – Scientific Programme Manager
Registration
| | |
| --- | --- |
| | Fees |
| Student | £50 |
| Delegates from LMICs* | £50 |
| Academic | £100 |
| Commercial | £150 |
The virtual registration package includes: Access to all live-streamed sessions (including poster sessions and online networking channels), as well as access to all sessions 'on-demand' for four weeks after the event.
*To increase the international diversity of attendees at our meetings, we have reduced fees for delegates from Lower and Middle Income Countries (see list of countries here). If you are in need of financial support and would like to apply for a bursary, please contact the conference organiser. When applying for a bursary you will be asked to provide a letter stating financial need and a CV.
Log in details for the virtual conference portal will be provided on Thursday before the event.
Abstracts
We welcome abstracts from all areas relevant to the main themes of the meeting, for both oral and poster presentations. Several oral presentations will be chosen from the abstracts submitted.
Abstracts will only be considered from registered delegates. Please use our online abstract submission system and follow the instructions given to ensure your abstract is submitted correctly. All abstracts must be submitted by the deadline. If you are intending to submit more than one abstract, please contact the conference organiser prior to registration.
The scientific programme committee will assess your abstract after the deadline has passed and you will be notified whether you have been selected for an oral or poster presentation.
All those selected for a poster presentation will be given the opportunity to upload a short video describing their work.
Abstract deadline: 6 October 2020
How to upload an abstract once you have already completed registration:
Log back into your registration account using either Firefox or Internet Explorer as your browser, via link above the 'Share' button on the right hand column of this page
Click on 'Account' (top right).
Then click on 'View account history'. This will show a table of your event registrations.
In the right-hand column you will see the option to 'Upload file' – click on this and select to upload an abstract.
Download abstract guidelines (78 KB)
Keynote lecture video from 2019 meeting
Blues skies research: academic discoveries, commercial outputs and patient benefits
Blues skies research: academic discoveries, commercial outputs and patient benefits Stephen Jackson - The Gurdon Institute, University of Cambridge, UK Mitochondrial Medicine 2019
Back to top