Mitochondrial Medicine - Therapeutic Development (Virtual Conference)
30 November–2 December 2021
Wellcome Genome Campus, UK
From disease mechanisms to therapeutic development
Summary
We are pleased to announce the sixth in our series of meetings on mitochondrial disorders and the search for novel effective therapies.
Mitochondrial disorders have emerged as a major cause of inherited human disease. Although the past decade has seen major advances in our understanding of their genetic basis and the underlying pathology, these findings have yet to translate into new therapies. There is a growing appreciation that new treatments will only emerge through a concerted collaboration between clinicians, laboratory scientists and the life sciences industry, based on a firm understanding of the disease mechanisms.
This conference will build new partnerships that harness our understanding of the disease mechanisms, accelerating the pace of effective treatments for mitochondrial diseases. This year's meeting will include pre-clinical models for mitochondrial disease, an update on validation and outcome measures for clinical trials, a discussion on the importance of data sharing for precision medicine, and guidance on regulations for therapeutic development from a range of international agencies.
We will bring together leaders in the field of translational mitochondrial medicine, with a programme designed to engage and inspire the next generation of mitochondrial researchers. The meeting attracts international participants interested in mitochondrial diseases, working in molecular genetics, biochemistry, pathology, and clinical medicine.
Programme
The conference will start at ~12.30 on 30 November and finish at ~18.30 on 2 December 2021. See the time where you are here.
Topics will include:
Mitochondrial medicine: pharma and funding perspectives
Pre-clinical mitochondrial disease models
Therapeutic development in mitochondrial eye diseases
Clinical trials – validation and outcome measures
Collaboration and data sharing to support precision medicine
Virtual networking sessions will be included.
Final Programme (74 KB)
Organisers and speakers
Scientific programme committee
Marni Falk
Children's Hospital of Philadelphia, USA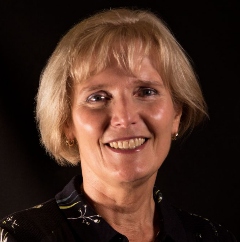 Rita Horvath
University of Cambridge, UK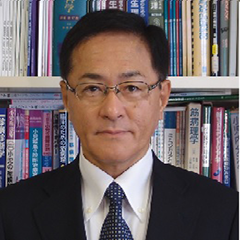 Yasutoshi Koga
Kurume University, Japan
Mike Patane
Mitobridge, USA
Keynote speakers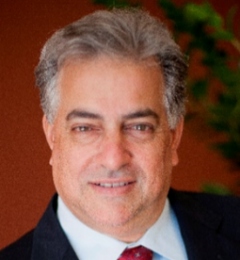 Emil Kakkis
Ultragenyx, USA
Confirmed speakers
Brendan Battersby – University of Helsinki, Finland
Claudia Calabrese – University of Cambridge, UK
Sarah Calvo – Broad Institute of MIT/Harvard, USA
Stephen Ekker – Mayo Clinic, USA
Elena Katsyuba – Nagi Biosciences, Switzerland
Shamima Rahman – University College London, UK
Kurt Riegger – OcuMet, USA
George Schreiner – Epirium, USA
Kazumi Shiosaki – 28-7, USA
Haruna Tani – University of Tsukuba & Tohoku University, Japan
Valeria Tiranti – IRCCS Institute C. Besta, Italy
Hilary Vernon – Johns Hopkins University, USA
Douglas Wallace – Children's Hospital of Philadelphia, USA
Yuma Yamada – Hokkaido University, Japan
Patrick Yu Wai Man – University of Cambridge, UK
Zarazuela Zolkipli-Cunningham – Children's Hospital of Philadelphia, USA
Organisers – Wellcome Connecting Science
Lucy Criddle, Conference & Events Organiser
Treasa Creavin, Scientific Programme Manager
Registration and bursaries
| | |
| --- | --- |
| | Registration rate |
| Student/trainee | £50 |
| Delegates from LMICs* | £50 |
| Academic/Clinical | £100 |
| Commercial/For-profit organisation | £150 |
Registration includes:
access to the virtual event portal (Log in details will be emailed a few days before the event starts)
live-stream sessions, including posters and online networking channels
recordings of the live-stream sessions, available 'on-demand' for four weeks after the event ends.
*To increase the international diversity of attendees at our meetings, we have reduced fees for delegates from Lower and Middle Income Countries (see list of countries here). If you are in need of financial support would like to apply for a bursary, please follow the instructions below.
Bursaries
A limited number of bursaries are available to cover up to 100% of the registration fee.
To apply, please complete your event registration and bursary application via this unique link before the bursary deadline. For your application to be considered and your place reserved, you must also submit the following supporting documents:
letter stating financial need and explaining how you will benefit from attending the event
brief CV
We will be contact with the result of your application shortly after the bursary deadline.
If you have any questions, please contact the conference organiser.
Abstracts
Abstract deadline: 5 October 2021
We welcome abstracts from all areas relevant to the main themes of the meeting, for both oral and poster presentations. Several oral presentations will be chosen from the abstracts submitted.
Abstracts will only be considered from registered delegates. Please use our online abstract submission system and follow the instructions given to ensure your abstract is submitted correctly. All abstracts must be submitted by the deadline. If you are intending to submit more than one abstract, please contact the conference organiser prior to registration.
The scientific programme committee will assess your abstract after the deadline has passed and you will be notified whether you have been selected for an oral or poster presentation.
All those accepted for a poster presentation will be given the opportunity to upload a short video describing their work
Uploading abstracts after completed registration:
Login to your account via 'My Account'.
Click on 'View account history' to show a table of your event registrations.
Select the appropriate conference
Click on 'Upload file' (in right hand column).
Select 'Abstract' and upload via the abstract form.
If you wish to upload a second abstract, click on 'Additional Abstract' and again upload via the abstract form.
Please note: documents submitted via 'Supporting Documents' are for bursary applications only and cannot be seen during the abstract selection process.
Download abstract guidelines (328 KB)
Sponsors
With thanks to our virtual conference sponsors: 





If you are interested in supporting this meeting, please contact the conference organiser.
Keynote lecture video from 2019 meeting
Blue skies research: academic discoveries, commercial outputs and patient benefits
Keynote lecture by Stephen Jackson (The Gurdon Institute, University of Cambridge, UK) at Mitochondrial Medicine 2019
Back to top