Mitochondrial Medicine - Therapeutic Development
21–23 November 2022
Wellcome Genome Campus, UK and Virtual
From disease mechanisms to therapeutic development
Summary
We are pleased to announce the seventh in our series of meetings on mitochondrial disorders and the search for novel effective therapies.
Mitochondrial disorders have emerged as a major cause of inherited human disease. There is a growing appreciation that new treatments will emerge through collaborations between clinicians, laboratory scientists and the life sciences industry, based on a firm understanding of the disease mechanisms. This conference aims to bring these groups together.
The conference will build new partnerships that harness our understanding of the disease mechanisms, accelerating the pace of effective treatments for mitochondrial diseases. This year's meeting will include discussions to improve clinical trial readiness, an update on data analysis for multi-omic studies, the role of mitochondria in cancer, and we will explore the links between disease phenotypes and treatments. We will also focus on how patients can be at the heart of clinical trials.
We will bring together leaders in the field of translational mitochondrial medicine, with a programme designed to engage and inspire the next generation of mitochondrial researchers. The meeting attracts international participants interested in mitochondrial diseases, working in genomics, biochemistry, pathology and clinical medicine.
This conference will be a hybrid meeting – with onsite or virtual attendance.
Programme
The conference will start at ~1pm on 21 November and close at ~2pm 23 November 2022.
Discussions will focus on a variety of exciting topics, including:
Bridging academia and industry
Clinical trials readiness
Therapeutic development for mitochondrial disease
Mutliomics data analytics
Exploring phenotypes and treatments
The role of mitochondria in cancer
Putting patients at the heart of clinical trials – panel discussion
Committee and speakers
Scientific programme committee
Marni Falk
Children's Hospital of Philadelphia, USA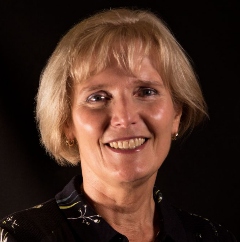 Rita Horvath
University of Cambridge, UK
Michelangelo Mancuso
University of Pisa, Italy
Confirmed speakers
A list of confirmed speakers will be announced shortly
Organisers – Wellcome Connecting Science
Lucy Criddle, Conference & Events Organiser
Treasa Creavin, Scientific Programme Manager
Registration and accommodation
Registration deadline: 25 October (in person) | 14 November (virtual)
| | |
| --- | --- |
| In-person Registration | Fee |
| Student/trainee | £350 |
| Academic/non-profit organisation | £450 |
| Healthcare professional | £450 |
| Commercial/for-profit organisation | £550 |
| Onsite accommodation | £180 |
The in-person registration fee includes:
Full access to scientific programme: oral and poster presentations, and networking on campus
Access to the online conference portal to network with online participants
Meals (lunch and dinner) and refreshments during the conference. Breakfast will be provided for delegates who have booked onsite accommodation
Recordings of the live-stream sessions, which will be available 'on-demand' for four weeks after the event ends
| | |
| --- | --- |
| Virtual Registration | Fee |
| Delegates from LMICs* | Free |
| Student/trainee | £50 |
| Academic/non-profit organisation | £100 |
| Healthcare professional | £100 |
| Commercial/for-profit organisation | £150 |
Virtual registration fee includes:
Access to the virtual event portal (Log in details will be emailed a few days before the event starts)
Live-stream sessions, including posters and online networking channels
Recordings of the live-stream sessions, available 'on-demand' for four weeks after the event ends.
* To promote more inclusive scientific discussions with international colleagues at our conferences, delegates based in Lower and Middle-Income Countries can register for free (see list of countries here).
Accommodation
Booked accommodation is for the nights of 21 and 22 November 2022.
Please note: there is limited onsite accommodation and this will be allocated on a first-come, first-served basis; therefore, early registration is recommended.
If you wish to book campus accommodation either side of the conference dates, please contact the Hinxton Hall Conference Centre directly.
Accommodation services phishing scam – please be vigilant. More information.
Travel visas
Citizens of many countries can travel to the UK to attend a course or conference without needing a visa. Please check the UK government website for visitor information: https://www.gov.uk/standard-visitor.
Confirmed attendees requiring a letter to support a visa application should contact the event organiser.
Financial assistance
Bursaries
Bursary deadline: 27 September 2022
A limited number of registration bursaries are available to attend this conference in person (up to 50% of the registration fee). Priority will be given to PhD students submitting abstracts who are facing financial barriers.
To apply, please complete your event registration and bursary application before the bursary deadline. The following documents will need to be provided as part of the bursary application:
Abstract (to be submitted during the registration process)
A short CV
A justification letter explaining how you will benefit from attending the conference and indicating financial need.
If you have already registered for the conference you are still welcome to apply for a bursary, please contact the conference organiser.
Additional funding opportunities
Visit our support page for additional financial support currently available.
Abstracts
Abstract deadline: 27 September 2022
We welcome abstracts from all areas relevant to the main themes of the meeting, for both oral and poster presentations. Several oral presentations will be chosen from the abstracts submitted. Presenters of oral presentations as expected to be onsite for the duration of the conference, whereas those presenting posters can do so in person or virtually.
Abstracts will only be considered from registered delegates. Please use our online abstract submission system and follow the instructions given to ensure your abstract is submitted correctly. All abstracts must be submitted by the deadline.
If you have already completed your registration and subsequently wish to submit an abstract, or wish to submit a second abstract, please follow these instructions.
The scientific programme committee will assess your abstract after the deadline has passed and you will be notified whether you have been selected to present an oral or poster presentation.
Poster boards onsite will accommodate 118 cm high by 84 cm wide (A0-portrait) of printed material. Accepted abstracts will appear in the conference programme book; poster board numbers will be allocated at the conference.
Download the abstract guidelines (328 KB)
Back to top