Microbiome Interactions in Health and Disease (Virtual Conference)
13–15 October 2021
Wellcome Genome Campus, UK
Highlighting mechanisms of communication between the microbiome and the host
Summary
The 10th Microbiome Interactions in Health and Disease meeting will once again bring together leading scientists and clinicians from the fields of microbiology, gastroenterology, neuroscience and public health to discuss the latest developments in this fast-moving area.
Recent studies have revealed the complexity of the gut microbial ecology and its network connectivity to the metabolic regulation of important pathways in the host. Studies on microbiota from various body sites are helping us to understand how microorganisms affect the host. Alterations in microbiome composition have been associated with many non-infectious diseases including inflammatory bowel conditions, autoimmune diseases, cancers and diabetes, although in many cases causality has yet to be established.
This meeting will update current knowledge of how various microbiomes (skin, oral, gut, lung, non-bacterial etc.) communicate with the host and the factors that influence these interactions. The programme will discuss the new developments enabled by metagenomics, metabonomics and other technologies.
This year's meeting will focus on immune–microbiome interactions and the impact of drugs on the microbiome. We will also discuss interactions between the gut and nervous system and explore the biological understanding emerging from large-scale microbiome studies. Finally, the influence of microbiome on pathogens and infectious disease will be featured.
As in previous years, the warm welcome given to students and the open friendly atmosphere provide attendees with an enjoyable conference.
Programme
The conference will start at approximately 1pm on 13 October and close at approximately 4.30pm on 15 October 2021. All times are given in GMT. See the time where you are here.
Topics will include:
Microbiome–immune interactions
Bugs and drugs
Microbiome, gut and nervous system interactions
Large-scale microbiome studies
Microbiome, pathogens and infection
Final programme (72 KB)
Organisers and speakers
Scientific programme committee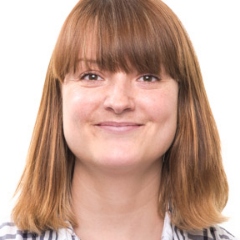 Lindsay Hall
Technical University of Munich, Germany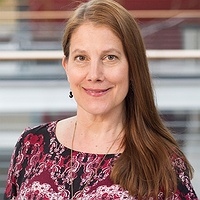 Reetta Satokari
University of Helsinki, Finland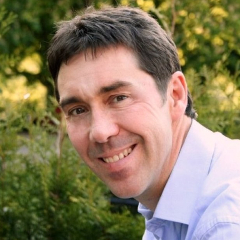 Jerry Wells
Wageningen University & Research, The Netherlands
Keynote speakers
Yasmin Belkaid
National Institutes of Health, USA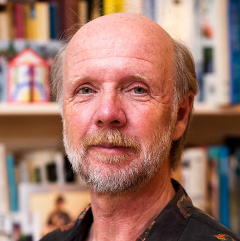 Marten Scheffer
Wageningen University & Research, The Netherlands
Confirmed speakers
Daniel Erny – University of Freiburg, Germany
Kenya Honda – Keio University Tokyo, Japan
Matt Hutchings – John Innes Centre, UK
Elizabeth Mann – University of Manchester, UK
Susanne Brix Pedersen – Technical University of Denmark (TDU), Denmark
Anne Salonen – University of Helsinki, Finland
Nicola Segata – University of Trento, Italy
Bärbel Stecher-Letsch – LMU, Germany
Maria Zimmermann-Kogadeeva – European Molecular Biology Laboratory, Germany
Organisers – Wellcome Connecting Science
Zoey Willard, Conference & Events Organiser
Treasa Creavin, Scientific Programme Manager
Registration and bursaries
| | |
| --- | --- |
| | Registration rate |
| Student | £50 |
| Delegates from LMICs* | £50 |
| Academic | £100 |
| Commercial | £150 |
Registration includes:
access to the virtual event portal (Log in details will be emailed a few days before the event starts)
live-stream sessions, including posters and online networking channels
recordings of the live-stream sessions, available 'on-demand' for four weeks after the event ends.
*To increase the international diversity of attendees at our meetings, we have reduced fees for delegates from Lower and Middle Income Countries (see list of countries here). If you are in need of financial support would like to apply for a bursary, please follow the instructions below.
Bursaries
A limited number of bursaries are available to cover up to 100% of the registration fee.
To apply, please complete your event registration and bursary application via this unique link before the bursary deadline. For your application to be considered and your place reserved, you must also submit the following supporting documents:
letter stating financial need and explaining how you will benefit from attending the event
brief CV
We will be contact with the result of your application shortly after the bursary deadline.
If you have any questions, please contact the conference organiser.
Abstracts
Abstract deadline: 2 September 2021
We welcome abstracts from all areas relevant to the main themes of the meeting, for both oral and poster presentations. Several oral presentations will be chosen from the abstracts submitted.
Abstracts will only be considered from registered delegates. Please use our online abstract submission system and follow the instructions given to ensure your abstract is submitted correctly. All abstracts must be submitted by the deadline. If you are intending to submit more than one abstract, please contact the conference organiser prior to registration.
The scientific programme committee will assess your abstract after the deadline has passed and you will be notified whether you have been selected for an oral or poster presentation.
All those accepted for a poster presentation will be given the opportunity to upload a short video describing their work
Uploading abstracts after completed registration:
Login to your account via 'My Account'.
Click on 'View account history' to show a table of your event registrations.
Select the appropriate conference
Click on 'Upload file' (in right hand column).
Select 'Abstract' and upload via the abstract form.
If you wish to upload a second abstract, click on 'Additional Abstract' and again upload via the abstract form.
Please note: documents submitted via 'Supporting Documents' are for bursary applications only and cannot be seen during the abstract selection process.
Download abstract guidelines (328 KB)
Keynote lecture video from 2020 meeting
Diet, the gut microbiome and western diseases
Keynote lecture by Charles Mackay (Monash University, Australia) at Exploring Human Host-Microbiome Interactions in Health and Disease 2020
Back to top