Microbiome Interactions in Health and Disease
24–26 October 2022
Wellcome Genome Campus, UK
Highlighting mechanisms of communication between the microbiome and the host
Summary
The 11th Microbiome Interactions in Health and Disease meeting will bring together leading scientists and clinicians from the fields of microbiology, gastroenterology, nutrition, cancer and public health to discuss the latest developments in this fast-moving area.
Recent studies have revealed the complexity of the gut microbial ecology and its network connectivity to the metabolic regulation of important pathways in the host. Studies on microbiota from various body sites are helping us to understand how microorganisms drive both positive and negative responses. Alterations in microbiome composition have been associated with many non-infectious diseases including inflammatory bowel conditions, autoimmune diseases, cancers and diabetes, although in many cases causality has yet to be established.
This meeting will update current knowledge of how various microbiomes (skin, oral, gut, lung, non-bacterial etc.) form intricate microbial networks and how they communicate with the host and the factors that influence these interactions. The programme will discuss the new developments enabled by large-scale approaches and emerging technologies.
This year's meeting will focus on cancer–microbiome interactions and the influence of the diet and nutrition on the microbiota that live in our digestive system. We will also discuss how viruses affecting respiratory health, including SARS-COV-2, can affect the microbiome, as well as the lessons learned on microbiome manipulation from the wider animal kingdom.
The programme will also include short oral presentations selected from abstracts, lightning talks, posters, discussion sessions and networking opportunities for a highly interactive meeting.
This conference will be a hybrid meeting – with onsite or virtual attendance.
Programme
The conference will start at approximately 1pm on 24 October and close at approximately 2pm on 26 October 2022. All times are given in GMT. See the time where you are here.
Discussions will focus on a variety of exciting topics, including:
Microbiome and cancer
Respiratory health, microbiome and the age of Covid
Nutrition, metabolism and the microbiome
Methodological and modelling innovations
Beyond bacteria
Exploring the microbiome – lessons from the animal kingdom
Download the final programme (73 KB)
Committee and speakers
Programme committee
Keynote speakers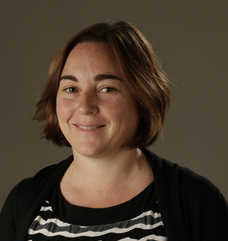 Ruth Ley
Max Planck Institute for Developmental Biology, Germany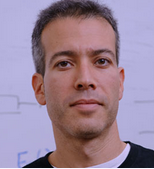 Eran Segal
Weizmann Institute, Israel
Confirmed speakers
Tahmeed Ahmed – International Centre for Diarrhoeal Disease Research, Bangladesh (icddr'b), Bangladesh
Amy Apprill – Woods Hole Oceanographic Institution, USA
Leah Cuthbertson – Imperial College London, UK
Sabina Leanti La Rosa – Norwegian University of Life Sciences, Norway
Spencer Diamond – University of California, Berkeley, USA
Sonia Fernandez-Veledo – University Hospital of Tarragona Joan XXIII – Pere Virgili Health Research Institute – CIBERDEM, Spain
Marnix Medema – Wageningen University, The Netherlands
Christine Moissl-Eichinger – Medical University of Graz, Austria
Imke Mulder – 4D Pharma, UK
Stephen Robinson – Quadram Institute Bioscience, UK
Andrey Shkoporov – APC Microbiome, Ireland
Erika von Mutius – Ludwig Maximilian University of Munich, Germany
Organisers – Wellcome Connecting Science
Zoey Willard – Conference & Events Organiser
Treasa Creavin – Head of Conferences and Online Training
Registration and accommodation
Registration deadline: 27 September (in person) | 17 October  (virtual)
Deadlines close at 23.59 British summer time.
| | |
| --- | --- |
| In-person Registration | Fee |
| Student/trainee | £350 |
| Academic/non-profit organisation | £450 |
| Healthcare professional | £450 |
| Commercial/for-profit organisation | £550 |
| Onsite accommodation | £180 |
The in-person registration fee includes:
Full access to scientific programme: oral and poster presentations, and networking on campus
Access to the online conference portal to network with online participants
Meals (lunch and dinner) and refreshments during the conference. Breakfast will be provided for delegates who have booked onsite accommodation.
Recordings of the live-stream sessions, which will be available 'on-demand' for four weeks after the event ends
| | |
| --- | --- |
| Virtual Registration | Fee |
| Delegates from LMICs* | Free |
| Student/trainee | £50 |
| Academic/non-profit organisation | £100 |
| Healthcare professional | £100 |
| Commercial/for-profit organisation | £150 |
Virtual registration fee includes:
Access to the virtual event portal (Log in details will be emailed a few days before the event starts)
Live-stream sessions, including posters and online networking channels
Recordings of the live-stream sessions, available 'on-demand' for four weeks after the event ends.
* To promote more inclusive scientific discussions with international colleagues at our conferences, delegates based in Lower and Middle-Income Countries can register for free (see list of countries here).
Payments: Please note that payment can only be made with Mastercard or Visa credit cards.
If you are an editor or journalist, please contact the conference organiser for more information about the discounted fee.
Accommodation
Booked accommodation is for the nights of 24 and 25 October 2022.
Please note: there is limited onsite accommodation and this will be allocated on a first-come, first-served basis; therefore, early registration is recommended. If you wish to book campus accommodation either side of the conference dates, please contact the Hinxton Hall Conference Centre directly.
Accommodation services phishing scam – please be vigilant. More information.
Travel visas
Citizens of many countries can travel to the UK to attend a course or conference without needing a visa. Please check the UK government website for visitor information: https://www.gov.uk/standard-visitor.
Confirmed attendees requiring a letter to support a visa application should contact the event organiser.
Financial assistance
Bursaries
Bursary deadline: 6 September 2022
A limited number of registration bursaries are available to attend this conference in person (up to 50% of the registration fee). Priority will be given to PhD students submitting abstracts who are facing financial barriers.
To apply, please complete your event registration and bursary application before the bursary deadline. The following documents will need to be provided as part of the bursary application:
Abstract (to be submitted during the registration process)
A short CV
A justification letter explaining how you will benefit from attending the conference and indicating financial need
If you have already registered for the conference you are still welcome to apply for a bursary, please contact the conference organiser.
Additional funding opportunities
Visit our support page for additional financial support currently available.
Abstracts
Abstract deadline: 6 September 2022
We welcome abstracts from all areas relevant to the main themes of the meeting, for both oral and poster presentations. Several oral presentations will be chosen from the abstracts submitted. Presenters of oral presentations are expected to be onsite for the duration of the conference, whereas those presenting posters can do so in person or virtually.
Abstracts will only be considered from registered delegates. Please use our online abstract submission system and follow the instructions given to ensure your abstract is submitted correctly. All abstracts must be submitted by the deadline.
If you have already completed your registration and subsequently wish to submit an abstract, or wish to submit a second abstract, please follow these instructions.
The scientific programme committee will assess your abstract after the deadline has passed and you will be notified whether you have been selected to present an oral or poster presentation.
Poster boards onsite will accommodate 118 cm high by 84 cm wide (A0-portrait) of printed material. Accepted abstracts will appear in the conference programme book; poster board numbers will be allocated at the conference.
Download the abstract guidelines (328 KB)
Keynote lecture from 2021 virtual conference
Critical transitions in complex systems
Keynote lecture by Marten Scheffer (Wageningen University & Research, The Netherlands) at Microbiome Interactions in Health and Disease October 2021
Back to top