Low Input Epigenomics
9–17 May 2022
Wellcome Genome Campus, UK
Learn the latest approaches to study chromatin biology at the gene and genome-wide levels in rare cell populations
Summary
This new laboratory and computer-based course provides training in experimental and computational approaches that can be used to mechanically dissect important aspects of chromatin biology at the gene and genome-wide levels in rare cell populations.
Our understanding of eukaryotic genomes has benefitted  tremendously from whole genome sequencing projects. However, we are only beginning to systematically understand how the interplay of DNA, proteins and its biochemical modifications (i.e. chromatin) can influence global processes which control gene expression, mRNA splicing  and DNA replication or repair in normal development and in disease
Participants will receive intensive wet laboratory and computational training using a variety of state-of-the-art methods that require fewer than 1000 cells input, to bridge the gap between the standard bulk epigenomic approaches often requiring inputs of millions of cells and upcoming single-cell techniques:
Cleavage under targets and release using nucleases (CUT&RUN) to profile histone marks and transcription factor binding.
Low-C to map the 3D structure of the genome and interactions between regulatory elements and gene promoters.
The recent Omni-ATAC protocol to assay chromatin accessibility.
Computational analysis: from UNIX basic to NGS data alignment and processing as well as downstream analysis and visualisation in R.
These sessions will be supplemented with informal tutorials and lectures from the instructors and distinguished invited speakers. Participants will analyse various genome-wide datasets to complement the wet laboratory sessions. They will also have the opportunity to discuss their own research interests and present aspects of their work that are relevant to the course.
Target audience
Senior PhD students, early career postdoctoral scientists, or junior faculty members who wish to interrogate epigenomic features on a low input scale.
Pre-requisites
Basic molecular biology laboratory skills are required. Some familiarity with genomic data analysis is advantageous but not required.
Programme
Participants will analyse various genome-wide datasets to complement the wet laboratory sessions. They will also have the opportunity to discuss their own research interests and present aspects of their work that are relevant to the course
Learning Outcomes:
After attending the course, participants can expect to be able to:
Perform CUT&RUN, ATAC, and Low –C techniques including experimental design, end point analysis and validation (qPCR, TapeStation)
Understand the methods used in the preparation of material for next generation sequencing (NGS)
Perform end-to-end analysis of NGS data, derived from the above methods, from raw sequence through to identifying relevant loci.
Download and install relevant software and manage large datasets.
Understand how these methods can be applied to their current and future research.
Organisers and speakers
Course Organisers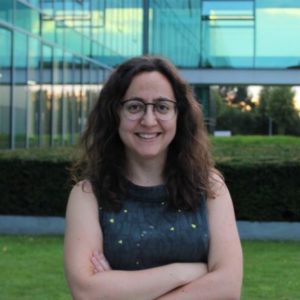 Dr Noelia Díaz
Institute for Molecular Biomedicine, Munster, Germany
Kip Arlidge
Canadore College, North Bay, Canada
Course instructors
How to apply
Prerequisites
Applicants should be PhD students, post-docs or clinical/clinician scientists engaged in or soon to commence research involving epigenomic analysis of rare cell populations.
How to Apply
Please click the Apply button above to begin the online application process. Places are limited and will be awarded on merit. If you have any problems with the online application process, please contact us.
Please note: Applications must be supported by a recommendation from a scientific or clinical sponsor (e.g. supervisor, line manager or head of department). A request for a supporting statement will be sent to your nominated sponsor automatically during the application process. Applicants must ensure that their sponsor provides this supporting statement by the application deadline. Applications without a supporting statement cannot be considered.
Travel visas
Successful applicants will be provided with a support letter for their visa application, if required.
Please visit the following websites for further information on visiting the UK:
Cost
| | | |
| --- | --- | --- |
| | Cost | Accommodation / meals |
| *Course fee | £1250 | This is a residential course and the fee includes all accommodation and meals. |
*The course fee is subsidised by Wellcome Genome Campus Advanced Courses and Scientific Conferences and applies to non-commercial applicants. Please contact us for the commercial fee.
Bursaries
Limited bursaries are available (up to 50% reduction on the course fee) and are awarded on merit. If you would like to apply for a bursary, please complete the bursary section of the online application form.
Where there are many bursary applications, the selection committee may issue smaller amounts.
Bursaries can be applied for as part of the course application form. Applicants will be notified of a bursary award along with their place on the course, usually within one month of the application deadline. The decision of the selection committee is final.
Please note that both the applicant and sponsor are required to provide a justification for the bursary as part of the application.
Additional funding opportunities
Visit our support page for additional financial support currently available.
---
Accommodation services phishing scam – please be vigilant. More information.
Back to top