Implementing whole genome sequencing in paediatric oncology practice
20 October 2022
Wellcome Genome Campus, UK
Course Summary
Since 2020, whole genome sequencing (WGS) has been available as a frontline test in England for children with cancer, to enable a more comprehensive and precise diagnosis, and access to enhanced personalised treatments. The latest version of NHS England's National Genomic Test Directory indicates that paired germline and tumour based WGS is available for all malignant tumours (excluding certain subtypes of sarcomas) in paediatric patients. While the same test access is not currently supported through the NHS in Scotland, Wales, and Northern Ireland, the intention is to align availability in these countries to that of England.
Anecdotally, there are reports of low uptake of WGS across different regions in England, citing challenges in implementing pathways to enable WGS, or a lack of education and training opportunities as the main factors. To address these issues, we have invited clinicians and pathologists from all UK paediatric oncology specialist centres, as well as cancer leads from the seven Genomics Laboratory Hubs in England to a one-day in-person workshop, for an open discussion. This initial event will provide an opportunity to share best practice, discuss the issues around implementation, and to collectively consider solutions to improve uptake across the UK.
This workshop is a prelude to a planned series of educational multi-disciplinary team meetings (MDTs). WCS will work with attendees to facilitate these educational MDTs to share learning with colleagues through case-based discussions. The format of these MDTs is based on the concept of 'distributed' classrooms, which has been used to provide synchronous virtual training to audiences in different geographical locations – with minimal teaching resources. Further information, including instructions on how to set up the events, will be shared closer to the date.
Programme
A formal programme will be uploaded.
This workshop will enable you to:
Compare the application of whole genome sequencing in solid tumours and haematological malignancies in paediatric cancer patients in the UK to existing testing strategies
Summarise the process for implementing whole genome sequencing at a local/regional level
Define potential barriers to the uptake of whole genome sequencing, and start to plan ways to overcome these.
CPD has been applied for.
Scientific committee
This is a Wellcome Connecting Science event developed in conjunction with NHS East Genomic Laboratory Hub, University of Cambridge Dept. of Paediatrics and the Wellcome Sanger Institute Cellular Genetics Programme, supported by Genomics England, Health Education England, CRUK Cambridge Centre Paediatric Cancer Programme, University of Cambridge, Cambridge University Hospitals NHS Foundation Trust and Cambridge Biomedical Research Centre.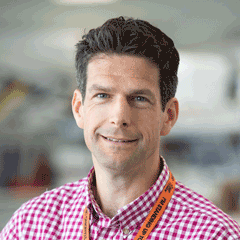 Prof Matthew Murray
Professor in Cellular and Molecular Pathology, Department of Pathology, University of Cambridge and Honorary Consultant Paediatric Oncologist, Cambridge University Hospitals NHS Foundation Trust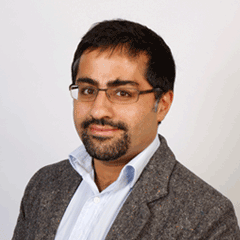 Dr Sam Behjati
Group Leader and Wellcome Senior Research Fellow, Wellcome Sanger Institute and Honorary Consultant Paediatric Oncologist, Cambridge University Hospitals NHS Foundation Trust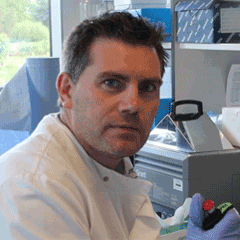 Dr Patrick Tarpey
Lead scientist for solid cancer, East Genomic Laboratory Hub, Cambridge University Hospitals NHS Foundation Trust
How to apply
This course is invitation only
Back to top