Immunogenomics of Disease: Accelerating to Patient Benefit (Virtual Conference)
10–12 February 2021
Wellcome Genome Campus, UK
Summary
Owing to the ongoing situation with Covid-19, this event will be organised as a virtual conference.
This conference aims to bring together scientists working in molecular immunology, functional genomics and immune-mediated disease genetics to showcase recent findings in the field of immunogenomics. It will also explore ways to implement the genetic discoveries to benefit patient health.
Our understanding of immune cell function has benefited greatly from advances in next generation sequencing and the genetic characterisation of immune cells has become a powerful tool to understand adaptive and innate immunity. Genetic variants in host immune cells and cancer cells are being identified that prove pivotal in the elucidation of the susceptibility to various immune diseases and to the development of personalised treatment. To accelerate the translation of these discoveries into the clinic, we urgently need to improve our understanding of the molecular consequences of disease-associated variants, immunological processes and drug target discovery.
The meeting aims at highlighting the importance of high quality genomic data in a diverse range of topics including mono-and polygenic traits in immunity, the role of the microbiome in immune responses and epigenetic mechanisms. It will also emphasise the translation of genetic information into clinical routine and therapeutic approaches to aid patient benefit.
Programme
The conference will start at approximately 1 pm (GMT) on Wednesday 10 February and close at approximately 5 pm on Friday 12 February 2021. All times are given in Greenwich Mean Time. See the time where you are here.
Topics will include:
Monogenic and Polygenic traits
Microbiome
Epigenetics
Immunogenomics and Cancer
Gene editing
Drug therapies / Therapeutics
Organisers and speakers
Scientific programme committee
Keynote speakers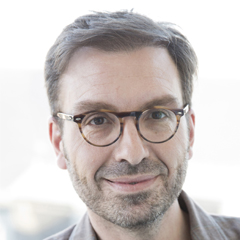 Lluis Quintana-Murci
Institut Pasteur, France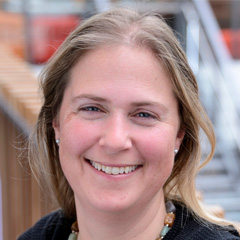 Sarah Teichmann
Wellcome Sanger Institute, UK
Confirmed speakers
Kenneth Baillie – University of Edinburgh, UK
Yasmine Belkaid – NIH, USA
Claire Booth – University College London, UK
Jean-Laurent Casanova – The Rockefeller University, USA
Sophie Hambleton – Newcastle University, UK
Carl June – University of Pennsylvania, USA
Miriam Merad – Icahn School of Medicine, USA
Maria-Grazia Roncarolo – Stanford University, USA
Shimon Sakaguchi – Osaka University, Japan
Ken Smith – University of Cambridge, UK
Harry Sokol – Sorbonne University, APHP, INSERM, INRA, France
Conference organiser
Nicole Schatlowski, Senior Scientific Programme Officer
Zoey Willard, Conference & Events Organiser
How to apply
| | |
| --- | --- |
| Virtual registration rate |   |
| Student | £50 |
| Delegates from LMICs* | £50 |
| Academic | £100 |
| Commercial | £150 |
The virtual registration package includes: Access to all live-streamed sessions (including poster sessions and online networking channels), as well as access to all sessions 'on-demand' for four weeks after the event.
* To increase the international diversity of attendees at our meetings, we have reduced fees for delegates from Lower and Middle Income Countries (see list of countries here). If you are in need of financial support to cover the registration fees and would like to apply for a bursary, please contact the conference organiser. When applying for a bursary you will be asked to provide a letter stating financial need and a CV.
Log in details for the virtual conference portal will be provided on Monday before the event.
Abstracts
We welcome abstracts from all areas relevant to the main themes of the meeting, for both oral and poster presentations. Several oral presentations will be chosen from the abstracts submitted.
Abstracts will only be considered from registered delegates. Please use our online abstract submission system and follow the instructions given to ensure your abstract is submitted correctly. All abstracts must be submitted by the deadline. If you are intending to submit more than one abstract, please contact the conference organiser prior to registration.
The scientific programme committee will assess your abstract after the deadline has passed and you will be notified whether you have been selected for an oral or poster presentation.
Poster boards onsite will accommodate 118 cm high by 84 cm wide (A0- portrait) of printed material. Accepted abstracts will appear in the conference programme book and poster boards will be allocated at the conference.
Abstract deadline: 5 January 2021

How to upload an abstract once you have already completed registration:
Log back into your registration account using either Firefox or Internet Explorer as your browser, via link above the 'Share' button on the right hand column of this page
Click on 'Account' (top right).
Then click on 'View account history'. This will show a table of your event registrations.
In the right-hand column you will see the option to 'Upload file' – click on this and select to upload an abstract.
Download abstract guidelines (78 KB)
Keynote lecture video from 2019 meeting
Host microbe interactions in the intestine
Keynote lecture Fiona Powrie (Kennedy Institute of Rheumatology, UK) at Immunogenomics of Disease: Accelerating to Patient Benefit 2019.
Back to top