Healthy Ageing (Virtual Conference)
25–27 May 2022
Wellcome Genome Campus, UK
A forum for scientists, clinicians and drug developers involved ageing research and other related fields
Summary
Owing to the Covid-19 pandemic, this event will be virtual.

The third conference in this series will focus on recent discoveries and current challenges in ageing research, with a focus on translating basic research insights into health improvement for older people.
Ageing can lead to declining health and function, and it is the major risk factor for cancer, neurodegenerative and cardiovascular disease. We aim to explore the mechanisms of ageing in cells, tissues and organisms in order to identify interventions that can ameliorate its negative effects.
The conference will focus on how recent developments in cell- and immune-senescence, neuroinflammation, stem cells and epigenetics are leading to an increased understanding of the ageing process. This year's meeting will also highlight research into the ageing brain and nervous system and discuss lifestyle interventions for health improvement.
The meeting is aimed at scientists, clinicians and drug developers involved in research into ageing and other relevant fields.
Programme
The conference will start at approximately 13:00 (BST) on 25 May 2022 and close at approximately 16:00 on 27 May 2022. All times are given in British Summer Time. See the time where you are here.
Topics will include:
Immortality
Health interventions
Cellular homeostasis
Metabolism
The ageing brain / nervous system
Cellular senescence
Download Final Programme (59 KB)
Organisers and speakers
Scientific programme committee
Keynote speaker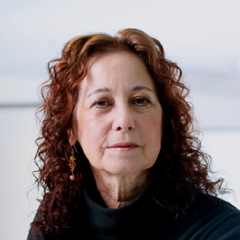 Judith Campisi
Buck Institute for Research on Aging, USA
Confirmed speakers
Darren Baker – Mayo Clinic, USA
Peter de Keizer – University Medical Center Utrecht,  The Netherlands
Elke Deuerling – University of Konstanz,  Germany
Judith Frydman – Stanford University,  USA
Daniela Kaufer – University of California, Berkeley, USA
Jonathan Kipnis – Washington University School of Medicine in St. Louis, USA
Ellen Nollen – University of Groningen,  The Netherlands
Thomas Nystrom – University of Gothenburg,  Sweden
Jose Ordovas – USDA Human Nutrition Research Center on Aging,  USA
Lena Pernas – Max Plank Institute for Biology of Ageing,  Germany
Manuel Serrano – IRB Barcelona,  Spain
Gerald Shadel – Salk Insitute,  USA
Rebecca Taylor – MRC Laboratory of Molecular Biology, UK
Elcin Unal – University of California, Berkeley, USA
Organisers – Wellcome Connecting Science
Jemma Beard – Conference & Events Organiser
Treasa Creavin – Scientific Programme Manager
Registration and bursaries
Bursary deadline: 30 March 2022  | Registration deadline: 18 May 2022
| | |
| --- | --- |
| Category | Registration rate |
| Delegates from LMIC* | Free |
| Student/trainee | £50 |
| Academic/Clinical | £100 |
| Commercial/For-profit organisation | £150 |
Registration includes:
access to the virtual event portal (Log in details will be emailed a few days before the event starts)
live-stream sessions, including posters and online networking channels
recordings of the live-stream sessions, available 'on-demand' for four weeks after the event ends
*To increase the international diversity of attendees and promote more inclusive scientific discussions at our conferences, delegates based in Lower and Middle-Income Countries can register for free (see list of countries here).
If you are in need of financial support and would like to apply for a bursary, please follow the instructions below.
Bursaries
A limited number of bursaries are available to cover up to 100% of the registration fee.
To apply, please complete your event registration and bursary application via this unique link before the bursary deadline. For your application to be considered and your place reserved, you must also submit the following supporting documents:
letter stating financial need and explaining how you will benefit from attending the event
brief CV
We will be contact with the result of your application shortly after the bursary deadline.
If you have any questions, please contact the conference organiser.
Abstracts
Abstract deadline: 30 March 2022
We welcome abstracts from all areas relevant to the main themes of the meeting, for both oral and poster presentations. Several oral presentations will be chosen from the abstracts submitted.
Abstracts will only be considered from registered delegates. Please use our online abstract submission system and follow the instructions given to ensure your abstract is submitted correctly. All abstracts must be submitted by the deadline. You are welcome to submit a second abstract, please follow the instruction below.
The scientific programme committee will assess your abstract after the deadline has passed and you will be notified whether you have been selected for an oral or poster presentation.
All those accepted for a poster presentation will be given the opportunity to upload a short video describing their work
Submitting abstracts after completed registration:
Login to your account via 'My Account'.
Click on 'View account history' to show a table of your event registrations.
Select the appropriate conference
Click on 'Upload file' (in right hand column).
Select 'Abstract' and upload via the abstract form.
If you wish to upload a second abstract, click on 'Additional Abstract' and again upload via the abstract form.
Please note: documents submitted via 'Supporting Documents' are for bursary applications only and cannot be seen during the abstract selection process.
Download abstract guidelines (328 KB)
Testimonials
Feedback from the 2018 conference:

"I was impressed by the friendly atmosphere, the open poster session and really liked the lightning talks."
"Very interdisciplinary conference, with talks covering different aspects of the ageing field."
"The scope of the themes at the conference was impressive. Big enough to encompass must general themes, and at the same time achieving some specificity inside each session. "
Back to top