Genomics of Rare Disease (virtual meeting)
25–27 March 2020
Wellcome Genome Campus, UK
Exploring how genomic research translates into clinical care and informs our understanding of the biology of rare disease
Summary
Due to the evolving situation with COVID-19, this conference will take place as a virtual meeting – details will be sent to all attendees.
We are pleased to announce the 14th in our series of meetings on rare disease, which will present an exciting blend of genomic science and clinical medicine. This conference will explore how cutting-edge genomic research translates into clinical care and informs our understanding of the biology of rare disease.
The programme features the latest findings related to the genomic basis of rare diseases, providing powerful insights into human biology, disease mechanisms and therapeutic approaches. As genomic sequencing becomes more available in the hospital setting, we also examine the opportunities and challenges for clinical practice.
This year's meeting will focus on large-scale whole genome sequencing studies that impact on our understanding of rare diseases. There will also be the opportunity for bioinformaticians working in this area to showcase the innovative tools that they have developed. We will also include sessions exploring regulatory regions beyond the coding regions of the genome, and explore the new therapeutic approaches to rare diseases.
This conference provides an excellent multi-disciplinary forum for clinicians (consultants and trainees), research and clinical scientists, bioinformaticians and technology developers interested in understanding the impact of recent advances in genomics and technology on the care of patients with rare diseases.
Programme
The conference will start at approximately 12.30 on Wednesday, 25 March and close at approximately 14.00 on Friday 27 March 2020.
Topics will include:
What's new in rare disease?
Informatics
Developmental genetics
Functional genomics
Beyond the coding genome
New therapeutic approaches
Organisers and speakers
Scientific programme committee
Keynote speaker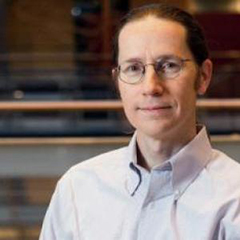 Mark Daly
Institute for Molecular Medicine, Finland
Confirmed speakers
Connie Bezzina –  University of Amsterdam, The Netherlands
Guillaume Canaud – Necker Enfants Paris, France
Rob Collin – Radboudumc University Medical Center, The Netherlands
Tamar Harel – Hadassah-Hebrew University Medical Center, Israel
Sebastian Kury – University of Nantes, France
Anna Lindstrand – Karolinska Institutet, Sweden
Anne O'Donnell-Luria – The Broad Institute, USA
Cecilia Poli Harlowe – Universidad del Desarrollo, Chile
Damian Smedley – Genomics England,  UK
Lea Starita – University of Washington, USA
Clare Turnbull – Genomics England/The Institute of Cancer Research, UK
Nan Wu – Peking Union Medical College, China
Scientific Conferences Team
Treasa Creavin, Scientific Programme Manager
Zoey Willard, Conference & Events Organiser
How to apply
Early bird discount
(until 7 January)

Standard rate
(after 7 January)
Student
No accommodation
£292
£392
Student
On-site twin accommodation
£399
£499
Student
On-site single accommodation
£465
£565
Academic
No accommodation
£392
£492
Academic
On-site twin accommodation
£499
£599
Academic
On-site single accommodation
£565
£665
Commercial
No accommodation
£492
£592
Commercial
On-site twin accommodation
£599
£699
Commercial
On-site single accommodation
£665
£765
The registration fee includes entrance to the lectures and poster sessions, an abstract book, meals (lunch and dinner) and refreshments during the conference. Breakfast will be provided for delegates who have booked on-site accommodation.
Accommodation
Accommodation is provided for the nights of 25 and 26 March 2020. Please note: there is limited onsite accommodation and this will be allocated on a first-come, first-served basis. Therefore, early registration is recommended.
Please note that if onsite accommodation has sold out, we suggest the following offsite accommodation:
There is a shuttle bus to the campus from the Whittlesford Parkway train station – view the timetable.
If you wish to book onsite accommodation either side of the conference dates, please contact the Conference Centre directly.
Travel visas
Contact the conference organiser if you require a letter to support a travel visa application. Please note: letters will only be provided to confirmed registrants.
Non-European Economic Area or Swiss nationals may be required to have a visa to enter the UK.
Early application is strongly advised, as this process can take 6-8 weeks or longer.
Please visit the following websites for further information:
---
Accommodation services phishing scam – please be vigilant. More information.
Cost
A limited number of registration bursaries are available for PhD students to attend this conference (up to 50% of the standard registration fee) from Wellcome Genome Campus Scientific Conferences.
To apply, please contact the conference organiser. You will be sent a unique registration link which will hold your place, without taking payment, until you have been notified of the outcome of your application.
The following documents will need to be provided as part of the bursary application:
Abstract (to be submitted via the portal during the registration process)
CV
A justification letter (explain how you will benefit from attending the conference)
A supporting letter from supervisor stating financial need
If you have already registered for the conference you are still welcome to apply for a bursary, please contact the conference organiser.
Bursary deadline: 14 January 2020.
Additional funding opportunities
Visit our support page for additional financial support currently available.
Abstracts
We welcome abstracts from all areas relevant to the main themes of the meeting, for both oral and poster presentations. Several oral presentations will be chosen from the abstracts submitted.
Abstracts will only be considered from registered delegates. Please use our online abstract submission system and follow the instructions given to ensure your abstract is submitted correctly. All abstracts must be submitted by the deadline. If you are intending to submit more than one abstract, please contact the conference organiser prior to registration.
The scientific programme committee will assess your abstract after the deadline has passed and you will be notified whether you have been selected for an oral or poster presentation.
Poster boards onsite will accommodate 118 cm high by 84 cm wide (A0- portrait) of printed material. Accepted abstracts will appear in the conference programme book and poster boards will be allocated at the conference.
Abstract deadline: 28 January 2020
Download abstract guidelines (78 KB)
Sponsors
Our Genomics of Rare Diseases conference has been made possible thanks to our valued sponsors.
With thanks to our Bronze sponsor: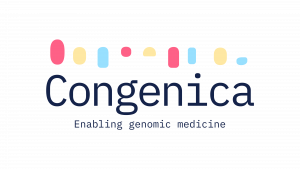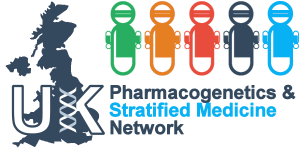 A short talk prize has kindly been sponsored by: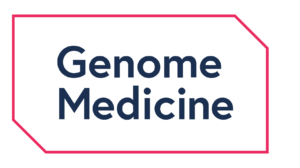 If you are interested in supporting this meeting, please contact the conference organiser.
Keynote lecture video from 2019 meeting
Professor Nancy Cox - Exploring the 'between' spaces: the continuum from Mendelian to common disease, and the continuum from polygenic to multifactorial disease'
Back to top