Genomics for Dermatology
19–21 November 2018
Wellcome Genome Campus, UK
Introduction to genetics and bioinformatic approaches relevant to skin biology
Summary
This course is designed to provide an introduction to genomics and bioinformatics for those working in dermatology and skin biology.
The programme will provide a common understanding of genomics as applied to the skin and update attendees without recent exposure to advances in genetics of the skin. It will focus on genomic technologies including next generation sequencing and bioinformatics analysis. It will provide an overview of the current understanding on monogenic and polygenic skin diseases, and cancer genetics as applied to melanoma and non-melanoma skin cancers. Participants will be exposed to the methods required to analyse large data sets. There will also be a focus on the application of genomics to clinical practice.
The discussion-based course is aimed at practising clinical, academic dermatologists, especially those in training. Applications from clinical lecturers, specialist registrars, consultants and skin biology researchers are also welcome. The course is open to international
participants.
The course is endorsed by The British Association of Dermatologists, Dermatology and Genetic Medicine (BADGEM). This course has been awarded 17 CPD credits by the Royal College of Physicians.
Learning outcomes
Following attendance of this course, participants will be able to:
Explain the basic principles of genetics, gene expression and regulation
Recognise sources of genetic variation in the human genome and how variants are identified
Interpret data generated by genome-wide association studies
Evaluate differential gene expression data and explore visualisation methods for transcriptomic data
Explain how phenotypes arise from genotypes in selected skin diseases
Recognise the impact of genetic mechanisms on therapy development for skin diseases
Programme
The course will start at 11.30am on Monday, 19 November 2018 and finish at approximately 2.30pm on Wednesday, 21 November 2018.
Topics will include:
Introduction to DNA and genomics
Genetic variation in the human genome and identification of variants
Bioinformatics
Molecular mechanisms of disease
Phenotypes
and genotypes in skin disease
Impact of genetic mechanisms on therapy development
Applying knowledge
This is a residential course. All participants are requested to stay onsite for the full duration to benefit fully from discussions and interactions with the faculty and other students.
Instructors and speakers
Scientific programme committee
Keynote speaker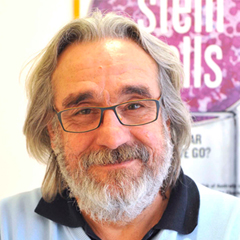 Michele De Luca
University of Modena and Reggio Emilia, Italy
Confirmed tutors
Laurence Boon – University of Louvain, Belgium
Simon Cockell – University of Newcastle, UK
Muzlifah Haniffa – Newcastle University, UK
Hans Hennies – University of Huddersfield, UK
Veronica Kinsler – University College London, UK
Serena Nik-Zainal – University of Cambridge, UK
Ryan O'Shaughnessy – Queen Mary University of London, UK
Lavinia Paternoster – University of Bristol, UK
Andrew Read – University of Manchester, UK
Catherine Smith – King's College London, UK
Miikka Vikkula – University of Louvain, Belgium
Advanced Courses and Scientific Conferences Team
Nicole Schatlowski, Scientific Programme Officer
Lucy Criddle, Conference & Events Organiser
How to apply
Fees
| | |
| --- | --- |
| PhD Student with Accommodation | £340 |
| Trainee/Post Doc with Accommodation | £440 |
| Consultant with Accommodation | £540 |
The fees include accommodation, meals and lectures for the duration of the course. The fee will be requested once acceptance is confirmed.
Accommodation
This is a residential course. All participants will stay at The Wellcome Genome Campus Conference Centre, Hinxton, Cambridge, for the nights of 19 and 20 November 2018.
If you wish to book onsite accommodation either side of the course dates, please contact the Conference Centre directly.
Application deadline: 4 September 2018
Places on this course are limited and will be awarded on merit. Applicants should be currently engaged in relevant research and will be required to complete an online application form.  The selection process will take place in September 2018.
The following will need to be provided:
Qualifications and justification for attendance
A list of relevant publications

Travel visas
Please contact the event organiser if you require a letter to support a travel visa application. Note that letters will be provided to confirmed attendees.
Non-European Economic Area or Swiss nationals may be required to have a visa to enter the UK.  Early application is strongly advised, as this process can take 6-8 weeks or longer.
Please visit the following websites for further information:
Cost
A number of bursaries are available for dermatology trainees, PhD students and postdocs to attend this course.
Bursaries provided by the British Association of Dermatologists (BAD) will cover the full expense of the course
Bursaries provided by ACSC will cover up to 50% of the standard course fee
Please indicate in your application for which scheme you would like to apply for.
The following documents will need to be provided:
CV
A justification letter from applicant
A supporting letter from supervisor stating financial need
To apply, please contact the event organiser.
Bursary deadline: 18 September 2018

Additional funding opportunities
Visit our support page for additional financial support currently available.

Back to top